In partnership with CHAPKA ASSURANCES, we offer you the 4 best insurance products, especially for tailor-made travel.
Find the CHAPKA ASSRANCES website: https://www.chapkadirect.fr/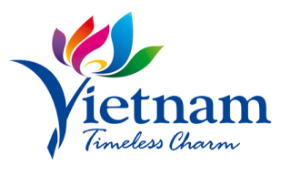 Vietnam National Administration of Tourism
Horizon Vietnam Travel is a partner of the Vietnam National Administration of Tourism and approved by the Ministry of Culture, Sports and Tourism of Vietnam. This aggregation is proof of the reliability and seriousness of the agency. Our national license bears the number: 01-387/TCDL-GP…
Les Secrets du Siam - Travel agency in Thailand
"Les secrets du Siam is a travel agency run by a team passionate about Thailand. Rich in its cultural diversity, the latter is made up of Jerome, Stephanie, Ambre, Yuna and Maggy.
We work in close collaboration with the local populations with whom we have established a privileged relationship. These exchanges, full of respect and trust, allowed us to take the side roads to sink ever further into Thai culture. These getaways have led to a thousand discoveries: sumptuous landscapes, refined cuisines, authentic sites, unusual encounters… And we continue our explorations.
As we watch over its people, its nature and its wildlife. All our trips are part of an eco-responsible approach. We are very attached to the ethics and the fundamental values ​​of respect, generosity and peace which are the pillars of this wonderful country that we are impatient to make you discover."
Ciel Yunnan - Tailor-made travel agency in Yunnan
"Because Yunnan is my homeland but also for France which was for me a real linguistic and cultural discovery that it seemed obvious to me to try to bring these two passions together when I returned to China.
Ciel Yunnan was thus created in 2008 with the ambition of offering an original travel offer and tailor-made tours to French-speaking travelers in Yunnan.
Ciel Chine was then created in 2019 to offer tailor-made trips throughout China"