Luggage and clothing Vietnam
The question of luggage and clothing Vietnam to prepare your stay is essential. What should I put in my luggage?  How big should my suitcase be?
You are right to ask yourself this question, especially when you are planning a far away destination like Vietnam. The weather is quite changeable, from one region to another, from one day to another, from one season to another.
General information about the weather in Vietnam
Be aware that, summer is very sunny and hot in Vietnam, but sudden tropical rains and thunderstorms cool the atmosphere. In addition, during the most recommended periods for visiting Vietnam, i.e. from November to the end of April-beginning of May, there are days when light spits fall, especially in the North. While the center is very exposed to the northern monsoons.
What is the weather and the best time to go to Vietnam?
See our series of articles dedicated to: Climate and weather Vietnam
Advice on luggage and clothing according to the season
We will therefore advise you to prepare your clothes and luggage according to your planned activities and the period of your stay in Vietnam.
From May to July
The most difficult period in terms of temperature for a Western tourist is summer. Towards the end of May, June and July, the weather is very hot in the country, from the North to the South, passing through the Center.
In general, the further south you go, the higher the average temperature rises. In summer it can be up to 39-40 degrees. If you come to the country during this period, it is better to adapt your activities. It will be, for example, to favor cruises on the rivers, or on the sea.
Or even to favor activities in the early morning or in the evening with rather short walks and indoor visits to avoid the heat.
At this time you will absolutely need to take with you hats, raincoats, and do not forget the sunscreen. Indeed, if we have a single sun in common, it is not the same in the tropics. It is of course much hotter.
Light clothes and hat
You can expect short thunderstorms during this period and therefore prepare protection for your bags, materials or important papers in order to save them from humidity. If you are planning walks in this season, don't forget to put a few bottles of water in your bags every day (insulated water bottle). You will find them very useful. On average, in the tropical heat, you sweat a lot more than at home in Europe or America. Especially during physical activity.
Especially during this period, avoid wearing clothes that are too tight and thick. Be aware that in hot and humid weather like in Vietnam, loose enough clothes will help you circulate the air. They will therefore bring freshness. Thin cotton or hemp clothing that promotes evaporation is also recommended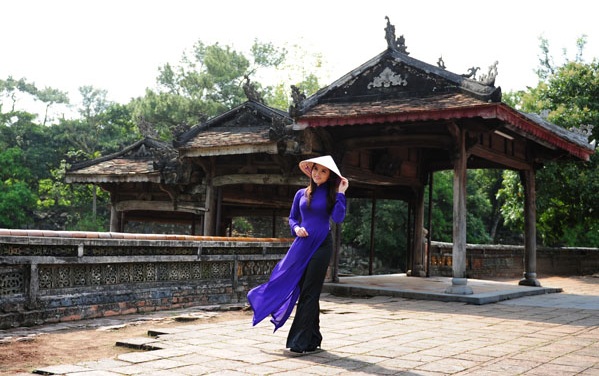 Why not let yourself be tempted by the Vietnamese conical hat, it is always acclaimed by the locals and constitutes an effective protection against the sun. Moreover it gives you an exotic and Vietnamese look!
Shoes
If you plan to leave the cities for the countryside or the mountains during this period, do not forget shoes with heels suitable for muddy and slippery terrain, as the risk of thunderstorms and rain is frequent. Good walking shoes are essential to discover the beautiful rice fields of Vietnam!
Swimsuit!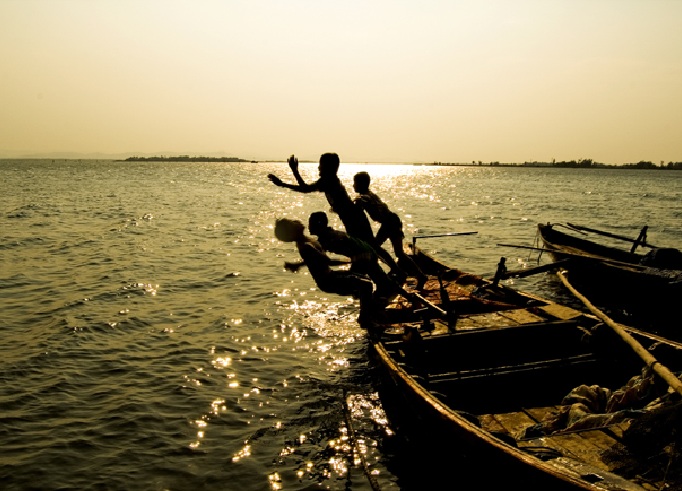 Finally, during this very hot period, however, one can make the most of the advantages of Vietnamese nature. Don't forget to put swimsuits in your bags or suitcases. Vietnam has so many beautiful beaches and reservoirs that you absolutely have to visit them.
How about a swim? During a cruise in Ha Long Bay especially, allows you to swim in its emerald waters under a very sunny summer sky. It will tempt any traveler with a soul for adventure and exoticism!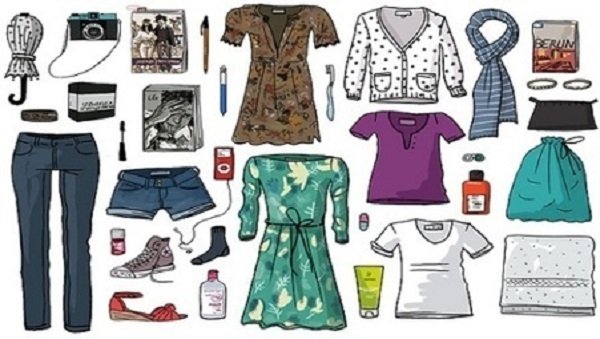 Business for Vietnam
From August to November
For this period, if there are still risks of storms or hurricanes, it is much less hot. The climate is much more pleasant compared to the months of May, June and July.
If you visit Vietnam during this period, you can take light and thin clothes with you. There are days in this season when the sun shines all day without being too hot. Many people choose to go out without a hat under this sky to get a tan. Be careful not to expose yourself too much!
In fact, the luggage is the same as for the period from May to June, but the climate will be much more pleasant!
Winter from December to February
We begin to experience drops in temperature with the arrival of the first monsoons. So if you go to the country, especially in the North and the Center,
Warmer and waterproof clothing
Prepare thicker clothes like sweaters and fleeces, socks, good shoes. Don't forget poncho-style raincoats so you don't get wet from possible drizzle, sometimes very persistent.
If you plan to travel a lot from the plains to the mountains, be aware that the temperatures change with a significant lag. If it is for example 10-11 degrees in Hanoi, it can be 4/5 or even 2/3 degrees in Sapa, at 1,600 meters above sea level.
Also prepare clothes that can both keep the heat in and cut off the cold winds, or even the humidity. Many travelers choose this period to trek in the mountainous North of Vietnam, for its mild temperature.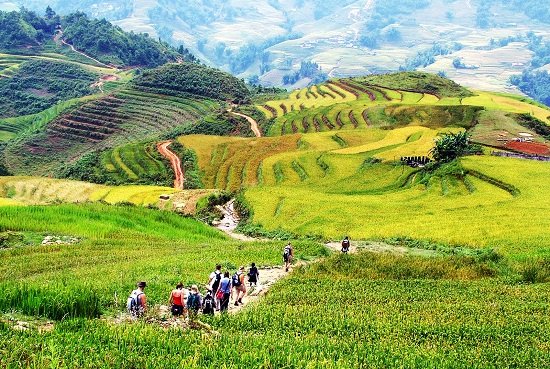 Shoes
However, prepare good shoes with heels suitable for muddy and slippery terrain and paths. You will be more comfortable on days of persistent drizzle.
Difference between North and South in winter period
Also note that if it is very cold in the North, you can put all your warm clothes in your suitcase when you arrive in the South where the climate is very contrasting. There, it is necessary to provide lighter and thinner clothes for a much higher temperature! Don't forget your bathing suit either!
How many bags to take?
From a logistical point of view, if your stay exceeds more than a week in Vietnam with a lot of travel and different means of transport, you had better prepare, apart from a large, very solid suitcase, one or two small bags that you carry always with you for important things such as objects, papers or medicines that you will need at any time.
In all the places you visit, it will be quite possible for you to entrust your large suitcases to the hotel if you plan to return there. The small bags will then be very useful, to contain gifts too!
Finally, even if you have sophisticated technological devices, small pens, pencils and a few scraps of paper could come in handy at any time. Besides, if you intend to offer gifts to children in the mountains or in the countryside, they will love it all, better than candy.
Personal Pharmacy
Some medications for prevention (in case of fever, colds, diarrhea etc…) are to be provided in your bags. Even if Vietnamese cuisine is very popular, there are, as everywhere, digestive disorders linked to changes in eating habits and environment. Especially when moving from one climatic region to another.
Personal and essential. the pharmacy must contain your usual medications to which you will add:
Analgesics (Paracetamol, Ibuprofen).
Antidiarrheals (preferably Tiorfan, Imodium.
Norfloxacin or Bactrim Forte beyond 3 days with fever).
Intestinal antiseptics (Smecta, the sachet of which serves as a glass).
Antispasmodics (Phloroglucinol, Spasfon).
Anti-nausea or vomiting (Domperidone or Motilium).
Antiseptics of the yellow Betadine type to disinfect wounds or wounds. bandages (plasters and Elastoplast, as they can be very useful).
Eye drops.
Lip and skin protection cream, vitamin C, sunburn cream, mist. gel for body aches.
Necessary for foot care (Tricosteril, Mercurochrome), as well as tweezers and a needle for splinters.
Mosquito repellent.
Luggage transportation during the stay
Your luggage will be checked in for air travel, your luggage will be checked in for air travel.
The maximum weight of a domestic flight economy ticket per person is 20kg, and the dimensions must be limited to 40X60X100cm.
In addition, only one piece of hand luggage is allowed per passenger, which must not exceed 5kg and whose dimensions must be limited to 55X40X20cm.
On domestic flights, it is forbidden to carry beverages, lighters and matches in your carry-on luggage.
There are no particular limitations when traveling by train, bus or private car.
The transportation of your luggage in all circumstances, such as transfer to the hotel, airport and train station is included in our service.
Enjoy your trip to Vietnam!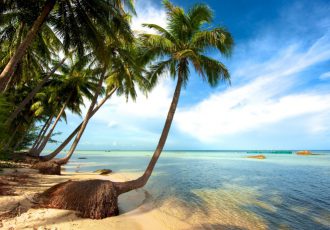 What should you plan for a peaceful trip to Vietnam? A safe trip is always…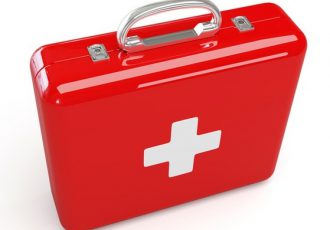 A travel medicine kit is one of the necessary and important things for travelers to…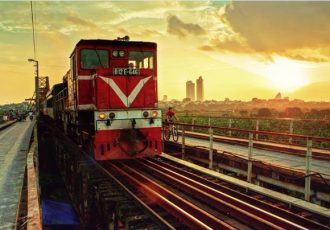 Si vous pensez que le train au Vietnam ressemblera à un TGV français ou japonais, vous serez déçu. Si vous imaginez qu'il soit semblable à un train européen d'il y a 100 ans