Question: What to eat and drink in Vietnam?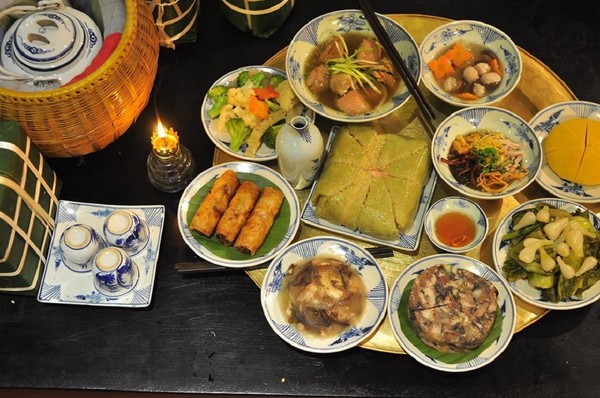 Vietnamese cuisine is rich in flavors, tastes and recipes. This gastronomy has benefited from all the advantages of the tropical environment of the country: richness and diversity of plants, vegetables, spices, rice as well as an abundance of water both in fresh water and sea water…
Moreover, each region has its own specific cuisine and recipes. Thus, the cuisine of South Vietnam is rather centered on sweet and spicy tastes while that of the Center is distinguished especially by a beautiful decoration and presentation of dish, combining the smoothness and the lightness.
Vietnamese cuisine
This cuisine is also very diversified and very fine. On the whole, Vietnamese cuisine has inherited the traditional culinary heritage, which was already very varied, while at the same time being enriched by external contributions, such as those of European cuisine, French in particular, at the beginning of the last century, in order to diversify.
Vietnamese gastronomy was inspired by the diversity of local ingredients and the know-how of chefs to create traditional dishes, making delicious recipes possible.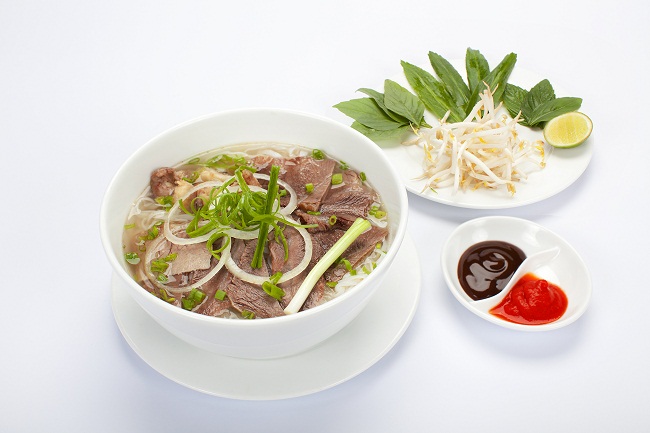 There are good cooks everywhere in Vietnam. Each family has a know-how which is perpetuated from generation to generation. We can say that it is a traditional cuisine.  The omnipresence of rice in Vietnam is very obvious. The Vietnamese rice bowl is the only thing invariable in the meandering Vietnamese dishes. Moreover, it is consumed in many ways.
To know everything about rice and Vietnamese food, please consult our article dedicated to Vietnamese rice.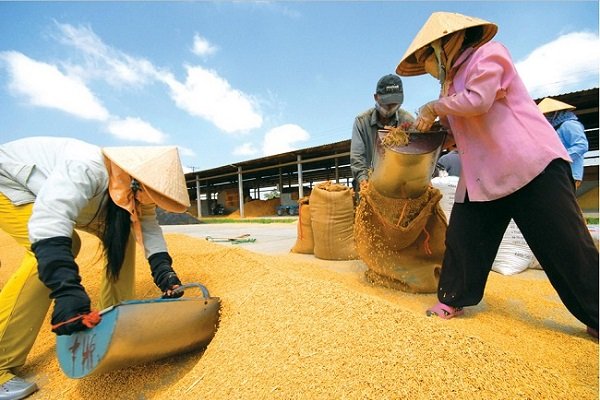 Tips for eating during a trip to Vietnam
The first days
Be careful! Although Vietnamese food is very digestible, your stomach is not yet used to such a change. Moreover, your body is gradually getting used to the time difference and different meal times.
Choose simple and healthy dishes based on rice, vegetables and lean meat. Also, choose cooked foods rather than salads.
You can use our recommendations for healthy and popular dishes as a guide.
Food hygiene
Food hygiene has greatly improved in recent years. The sanitary rules are in place and guarantee a safety for your stomach. However, avoid street restaurants for the first few days.
Choose recommended restaurant addresses
Whether it's a luxury restaurant or a cheap one, you'll have no trouble finding recommendations and reviews. On our side, our travel agency only works with delicious and reliable partners!
In cities like Ha Noi or Ho Chi Minh City, even in provincial cities, you can always find a "family restaurant". It is often women who manage such restaurants. These women have a typical know-how perpetuated for hundreds of years and their recipes are often very appreciated.
For example, in Hanoi, we found small restaurants serving Vietnamese ravioli (banh cuon), grilled fish (cha ca) in Hanoi. Hue is famous for its small family restaurants serving bun bo (Hue beef soup). When we talk about Hai Phong in the North, we often think of a dish that made its reputation: banh da cua (crab broth in which rice cakes are soaked)…
Taste the dishes of the locals
As soon as you set foot in a new region in Vietnam, take advantage of homestay opportunities to taste typical dishes prepared directly by the family. You will have the unique opportunity to taste fish grilled between bamboo stems at the Muong, a fish broth at the Viet or a kind of fish pâté rolled in banana leaves and then steamed at the Thais…
In summer, families prepare the Vietnamese spring roll. It is a dish that all Vietnamese families know how to prepare. The freshness, the rich and concentrated flavors, the unique family atmosphere, the specially prepared sauces… are the assets of this cuisine that you will not find anywhere else.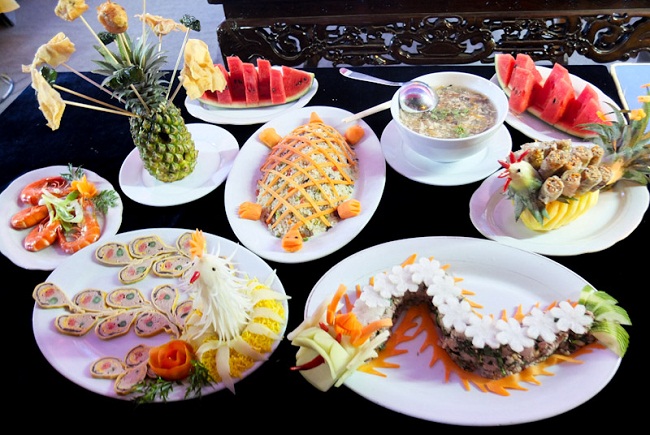 Advice about water
For a trip to Vietnam, it is not recommended to take tap water, ice cubes, ice cream and water offered by street vendors. We buy mineral water bottles like "Lavie" which is a very safe brand in the country.