The question about the currency of Vietnam is a very important subject for foreign travelers wishing to visit this beautiful country. Thanks to our small information in this sheet, we hope that you will be able to have an overview of the currency of Vietnam and all you need to know in terms of purchase during your stay.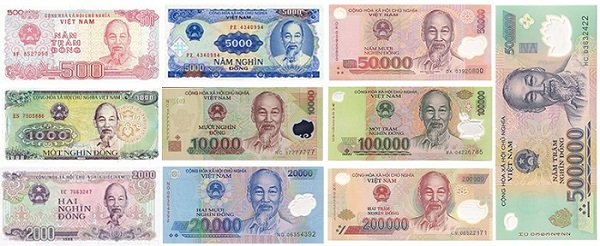 Vietnamese banknotes
Vietnam Dong and its characteristics
In Vietnam, the Vietnam Dong is the official currency (đồng Việt Nam), issued by the State Bank. Its international code, according to ISO 4217, is VND and its abbreviation is đ, put to the right and a little above the monetary value of an exponent. In everyday language, the đồng (literally "copper") is commonly called a bạc (literally, "silver"). A "đồng" is worth 100 xu (sou) or 10 hào but currently, the "xu" and "hào" units are too small, so they are no longer published.
Vietnamese currency is available in 5 metal coins (200đ, 500đ, 1,000đ, 2,000đ and 5,000đ) and paper banknotes.
However, with rampant inflation, coins are no longer in circulation, today there are only 500₫, 1000₫, 2000₫, 5000₫, 10,000₫, 20,000₫, 50,000₫, 100,000₫ notes. , 200,000₫ and 500,000₫, cotton or polymer. Before, these banknotes were popularly called "Tiền cụ Hồ" by the image of President Ho Chi Minh in front and in particular, to distinguish other types of currencies distributed in Vietnam with the same name of "đồng".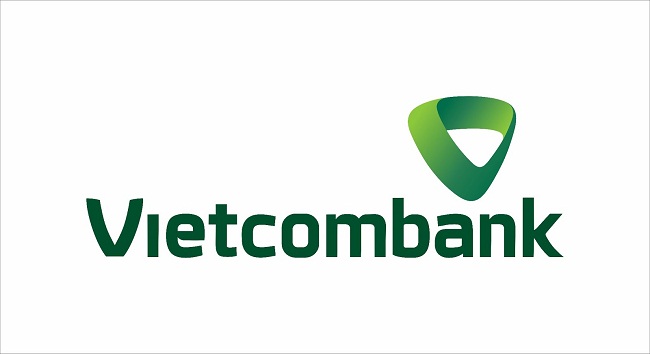 Vietnam Dong currency against international currencies
Since international exchange rates are constantly fluctuating, it is difficult to determine a fixed value for the Vietnamese currency. Currently, one US dollar is equivalent to 21,700 đồng and one euro to 25,000 đồng. During your stay in Vietnam, these international currencies (euros, US dollars) are very common in purchase settlements, especially the US dollar. In most hotels and restaurants in Vietnam, prices are displayed in dollars. However, it is not recommended for the use of these foreign currencies by paying your small expenses, especially if you plan to do your shopping at street shops because most Vietnamese are also used to putting the euro in parity. and the US dollar, which is not advantageous at all.
To be able to manage your expenses at the right price, it is better to use the Vietnamese Dong, or failing that, small denominations of an American dollar. If you only have euros on you, it is easy to change them into local currency in exchange offices or banks rather than at your hotel or at the airport, the dollar-đồng or euro-đồng conversion of these establishments is often disadvantageous for you, we often take commissions.
Other payment solutions accepted in Vietnam
In case you don't have cash on you, you can withdraw money from ATMs (ATMs), in VND. Vietnamese ATMs enjoy a strategic location near shops in towns. In addition, you can use your Visa or MasterCard credit card to pay your hotel and restaurant bills. If you have traveler's cheques, note that only banks in major cities like Hanoi  or Ho Chi Minh City accept currency exchange. In the provinces or more remote places, only the Vietnamese bank Vietcombank accepts the conversion of travelers checks into local currency but you must always sign before the banker for this acceptance, and do not forget that banks always take commission, between 0.5 and 3% approximately on the amount of your check.
We wish you a good trip to Vietnam!