All you need to know when planning your trip to Vietnam
Is Swiss currency accepted for exchange in Vietnam?
We always accept any currency.
For Sapa, can we leave the suitcase at the hotel in Hanoi?
Usually, tours in the Sapa area consist of only a few days, except for the trek. You are advised to take a backpack for each one, you can leave your big suitcases at your hotel in Hanoi and get them back when you return.
When is the best time to go to Vietnam?
It's hard to find the best time for a trip to the whole of Vietnam. But from October to April is the most beautiful season, avoiding the rains and the stifling heat.
Where do we meet at the airport?
With precise information about your arrival time, our guide and driver will be waiting for you at the customs exit at the airport, with a sign with your first and last name. It's always easy, this appointment. If you have any concerns, please contact us by phone with our contact details in our emails. We are always at your disposal, 24 hours a day
What can I buy in Vietnam?
Vietnam is known not only for its tourist sites to discover, for the authenticity of each region in every respect but also as a country very rich in handicrafts. You will have a great choice of small souvenirs made of silk, wool, stone, rattan, mother-of-pearl, and wood, etc. You will find many of them in shops in the city as well as in traditional craft villages for the right price. With coins of a few euros, your suitcase will be enriched with very typical Vietnamese souvenirs.
How much is a meal in Vietnam?
A table in a small group is always more expensive than in a large group. You can expect to pay around 8-10 euros per person for a meal in local restaurants in the city, but it is cheaper in the countryside and mountains.
Is it possible to pay the balance by credit card?
It is quite possible. With a card payment, there are always bank charges and in fact, our bank does not accept euros. So we always have to change the euros mentioned in the travel invoice into US dollars or local currency (VND) based on the updated exchange rate.
Can we rent a scooter in Vietnam?
It is possible to rent a scooter
Are the electrical outlets the same as in France?
Generally, they are the same, no need for an adapter. Click on: more information
Are there any airport taxes to pay on domestic flights?
No, all these taxes are already included in the plane tickets
What are the standards for cabin and hold luggage for domestic flights?
It depends on each airline agency and also on the type of ticket. Generally, we always choose the best Vietnam Airlines agency for your domestic flights. Each person has 20kg in the hold (one or two suitcases). For cabin luggage, the allowed weight is 7kg, the total dimension (height – width – length) does not exceed 115cm (equivalent to 56 x 36 x 23 cm (22 x 14 x 9 inches).
Can you specify the size of the photos for the visas?
We accept 4×5 size photos or you can prepare photos of the same size as on your passport. For Vietnam, Laos or Cambodia visas, one photo for each visa is sufficient, but we always advise the client to prepare two for more assurance.
Concerning the liquid, what do you recommend?
You are advised to bring EUROS or USD, CAD to Vietnam and change as you go along, in banks in town, so as not to put too much on you. We always use the updated exchange rate of the national bank.
Can we pay the balance by cheque?
You can pay by cheque, but our bank always asks the tourist to sign the cheques in front of the banker. Therefore, in this case, we will take you to a bank close to our office to do so. (Beware, often we have to wait a long time at the bank, and cheques in USD are not accepted)
Can we change our euros into VNDong at the airport?
This is quite possible. But you are advised to do it in banks in town as at the airport or in hotels the rate is often cheaper. For our clients passing through our office in Hanoi on arrival, they can change money there based on the updated exchange rate of the national bank Vietcombank.
Will we be able to have a mobile phone in Vietnam?
Travelling with us, you have a mobile phone from the moment you arrive in Vietnam, with a credited sim card and the necessary contact details of our team always at your disposal throughout your stay.
Will it be possible to have clothes washed outside hotels?
Yes, it is possible, most hotels offer this service. On the other hand, you can easily find very cheap laundry shops in the streets of the cities.
How much should I tip the guide and driver?
Gratuities are not included in our tour prices and vary according to the traveller's budget and level of satisfaction with the services provided. For the English-speaking guide, our clients generally expect to pay about 3 to 4 Euros per day per traveller to the English-speaking guide, or a little more if they have full satisfaction with their services. The tip for the driver is generally less than for the guide.
What do I need for a visa in Cambodia and Laos? Photos, documents, …?
For the visa in Cambodia or Laos, it is simpler than in Vietnam. The invitation letter is not required. You have to prepare your passport photo and the visa fee. When you arrive in Cambodia, the visa is issued on the spot.
Do I need a meat bag for a night at a local's house?
Generally, the hosts provide some but in some minority regions, depending on their culture and custom, no white sheet. In this case, it is better to prepare the "meat bag". You can bring them from home or buy them in the cities of Hanoi, Hue, Saigon etc…
Are medicines (anti-diarrhoea, antibiotics, aspirin, etc.) authorised by customs?
Yes, you can take some with you on a good trip, even your prescription if you are on medical therapy.
The airline name for the domestic flight? and the weight allowance?
We always choose the best airline agency, Vietnam Airlines, for your domestic flights. With this agency, everyone has 20 kg in the hold and 7 kg in the cabin.
For the balance, is it possible to make a second bank transfer before departure?
It is entirely possible.
Are there any ATMs in the cities?
Yes, not only in the cities but also in the towns in the countryside and mountainous areas. You can easily withdraw money but only 2 million Vietnamese dongs (VND) per time, with bank fees.
Do I need a multiple visa with a return to Vietnam?
In this case, a single visa in Vietnam is enough for your stay, despite your return to Vietnam after your tour in Cambodia, and your change of flight, because while waiting for your International flight of departure, you always stay at the airport. A multiple visa is required in case you leave the airport.
Do we each need a copy of the invitation letter for visas?
One for your whole travel group is enough, but if possible, everyone has their own copy, it's more convenient and you enjoy the time when you arrive in Vietnam.
Is it possible to bring a small gift for our hosts in Vietnam?
Asserting that it is not obligatory, but if you want, you can bring them small gifts such as sweets, pens, pencils… that will surely please them.
Concerning luggage: do we need two bags per person?
It depends on your luggage, you can take one or two, three suitcases per person, but note that on domestic flights, you are allowed 20kg in the hold and 7kg in hand.
What telephone number can I call (or text) in case of an emergency?
Before your arrival, you can contact us by the number of our Director Mr. TA BAU (+84. 1684153569); by the number of our customer service or sales manager noted in their signature through emails with you. On arrival in Vietnam, we always provide you with a mobile phone with a credited sim card and our contact details for good support in case of problems.
Do you accept large denomination euro notes?
Yes, for us it's better with the large denominations.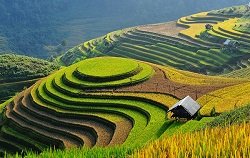 Perhaps you are not familiar with the concept of tailor-made travel, in order to better understand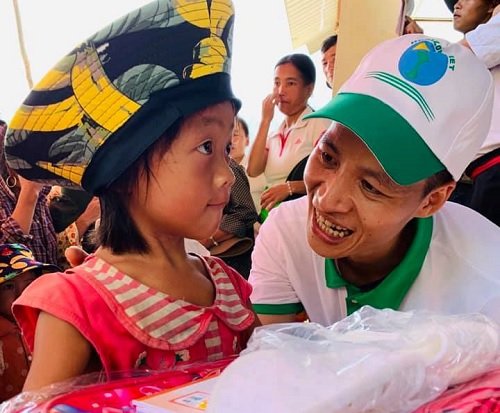 Responsible and solidarity travel in Vietnam. All the concepts: solidarity travel, …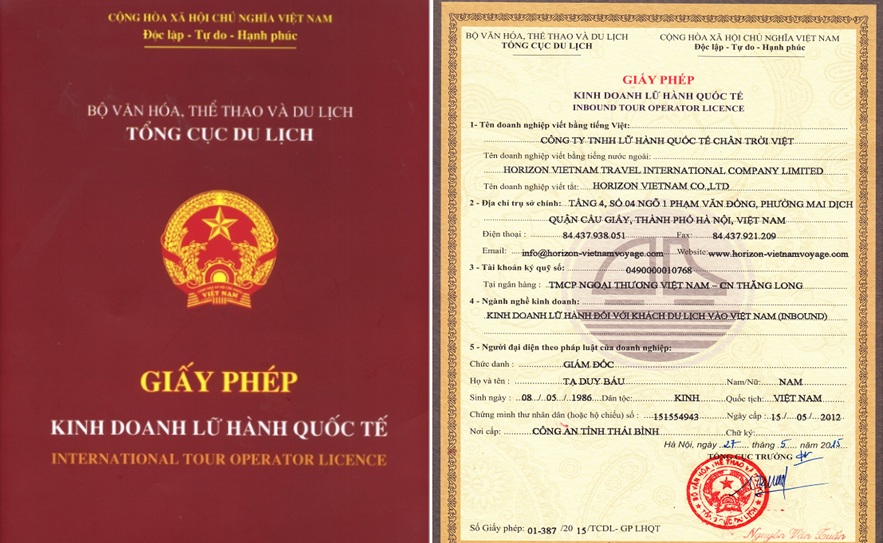 HORIZON VIETNAM Travel is a local French-speaking agency based in Hanoi and approved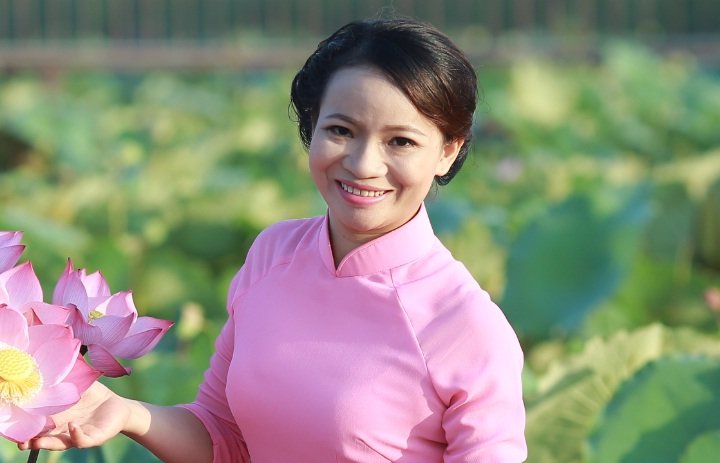 We have a special license for the organization of international trips which ensures that …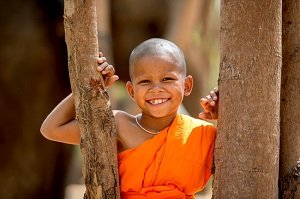 The general conditions of sale governing the relationship between travel agencies and …