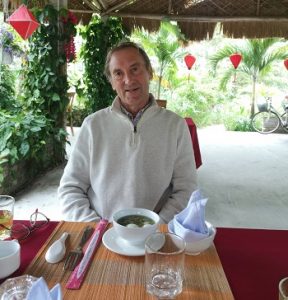 Hello, dear tourists or future tourists coming to Vietnam.  
If you have already been there (and through Horizon Vietnam Travel), I can bet with confidence that you have fallen in love with the country, its inhabitants and that you are praising the Horizon agency and its wonderful team… Is that right? 
If you are about to leave or if it is a project (perhaps still far away) will you take this risk of loving a country, its inhabitants, a culture, a history? Yes, of course, you should not hesitate for a second…! Thanks to the professionalism of Horizon Vietnam Travel and its team of shock (almost entirely female) they will create YOUR dream trip, and tailor-made, which is their speciality and their trademark.   
I have just spent 3 weeks, from North to South; Hanoi, Sapa, Bac Ha and with my young, passionate and knowledgeable guide Hung, I have discovered the impressive ethnic market of Can Cau, loved the night train and been on the promontory of the highest point of Indochina at 3143 m, Fansipan. 
Then, in the village of Mai Chau, where I was very warmly welcomed by the hosts and had the chance to attend the performances of a traditional dance group. I could tell you pages about the north alone.
The land and sea of Ha Long Bay at Nin Bing were probably the most beautiful sites I have ever seen during a trip (and yet at 64 years old, I have already made several dozen trips…! ) 
The Centre was with my guide Uyen who also shared her enthusiasm and extensive knowledge of her country with me. Hoi An, Hue and My Son, are the three exciting stops of my visit to the centre.
The south at last with my guide Phuong, also attentive and knowing much more than the paper guides (and there are very good ones) led me, after the fascinating visit to Ho Chi Ming City (Saigon) to Cu Chi (impressive discovery of the galleries and tunnels under the ground made by hand by the Vietming and Vietkong fighters to protect themselves from the bombardments of the 2 wars) and on the Mekong delta, This was a magnificent discovery and was my transition, after this colourful trip, to France where I returned stunned, amazed and wanting to tell everyone and share my enthusiasm.
I owe the success of this trip to Horizon, and its great team of dream trip organisers, logisticians and management team that I also had the pleasure to learn about.
Guides and drivers, and host families, are the key to success. 
And what better idea than to give the money from your trip to a 100% local agency (which has been around for 12 years) and which re-invests it in the country, paying staff, guides, drivers, hotels and host families…
And by travelling with them, you also know that you will be indirectly participating in humanitarian projects (building houses for disadvantaged people, providing meals for patients in hospital) that they organise throughout the year by re-investing part of the profits. 
Yes, HVT is an ethical company, open to the world and working for a better future. 
If I have convinced you, it's because I have fulfilled my role as an ambassador. 
Do not hesitate to contact me, for any advice, question or simply to exchange and share your enthusiasm 
My email: francis.tritsch@gmail.com 
My phone :0769310087
I'm also on WhatsApp.
See you soon I hope
Francis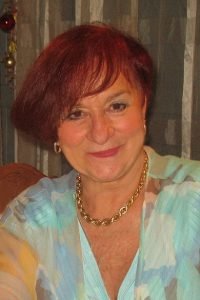 We went to North Vietnam in March 2017. We were 8 friends from 65 to 70 years old. I have travelled a lot and I can say that it is surely the trip that I preferred. So it is with great pleasure that I come to give my testimony. Thanks to the agency HORIZON Vietnam we discovered this magnificent country with such an endearing people. Particularly thanks to the listening of the persons in charge of the agency in the preparation of the trip, after and during our stay. We must not forget the essential role of the guide who, through his culture, his availability and his kindness, made us discover destinations rarely visited by tourists. Even today, when we meet, we talk about this trip with a lot of nostalgia.
Finally, the hotels were very comfortable and the food was really delicious. We were able to taste many specialities. We will also keep in mind the night spent in a local's house… really great! Also, if you have a trip planned, don't hesitate, you will be satisfied. I leave my phone number and I can inform you if you wish Kind regards to all.
Address : BARBENTANE FRANCE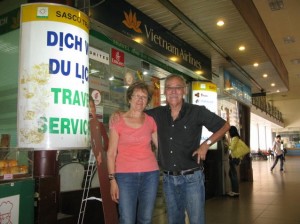 It is with great enthusiasm that I come to give my impressions on my 4 weeks trip to Vietnam, a fantastic country, fantastic people! But to know and to experience these impressions we had the help of "Horizon Vietnam".
 
With the help of the agency, we had a really nice stay off the beaten track, we were able to visit ethnic villages, get close to these people, go to markets with beautiful colours and products. We did the North, Hanoi and its surroundings, the halong bay, Mai chau, Hoi An and also the central plateau.
 
Truly our very endearing guides helped us to communicate with people in this country and also to know their customs and history. Four weeks during which we stayed in good hotels, tasted good dishes with flavour and freshness of Vietnamese cuisine. We also stayed with the inhabitants of the minority ethnic groups in comfortable wooden houses on stilts.
 
Thank you for all the arrangements made by Horizon Vietnam. The last week we spent in the south, travelled to the Mekong river and its surroundings to the Cambodian border was magnificient, and don't forget to make a visit to the beaches of southern Vietnam.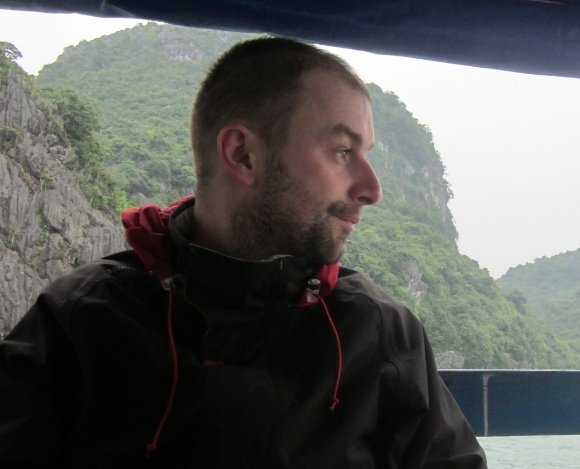 Hello,
My name is Damien and it is with great pleasure that I joined the Horizon Vietnam Travel team, one of my main tasks is to manage the relations with our French partners and to coordinate with our team in Vietnam. I am very happy to be one of the French ambassadors of this very friendly and professional agency. 
It is with great passion that I represent the colours of Horizon Vietnam Travel. This local agency made me discover Vietnam in a different way and I wish that many people could live these strong and authentic experiences. Whether it is the travel consultants, the guides or the drivers, the whole team is attentive, available and very professional in its approach to tailor-made travel, the primary objective is to give the traveller a unique and unforgettable experience.
 
 
I was also touched by the humanitarian and ecological investment, each year a mission is organised to help the most disadvantaged people; this contributes to make me believe in the interest of our project.
If you have any questions or recommendations, please do not hesitate to contact me, I will be happy to answer. (if I am not in France, my answering machine will invite you to contact me by email or skype)
See you soon,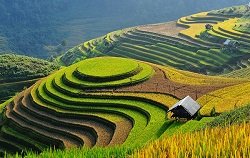 You probably are not familiar with the notion of a tailor-made trip, so in order to better …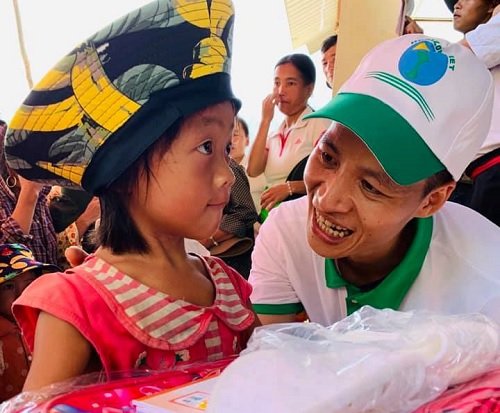 Responsible and solidarity travel in Vietnam. All the concepts: solidarity travel, …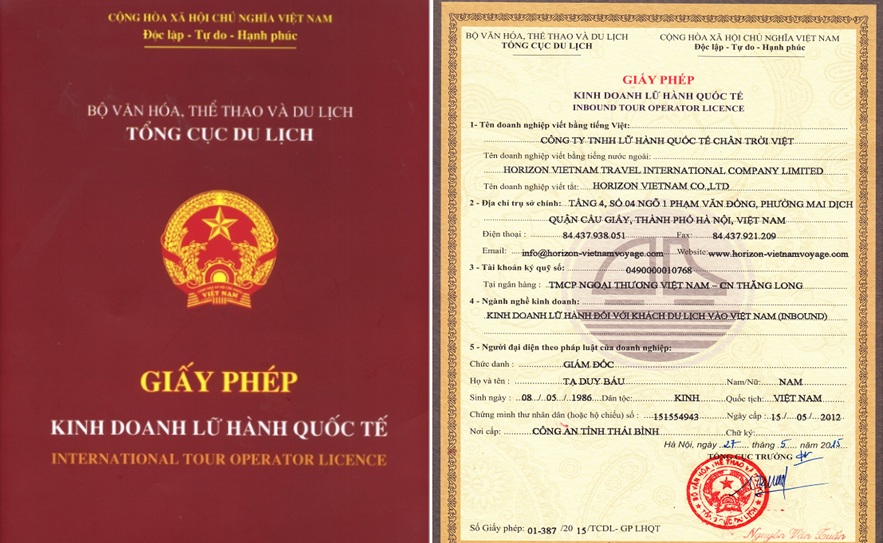 HORIZON VIETNAM Travel is a local French-speaking agency based in Hanoi and approved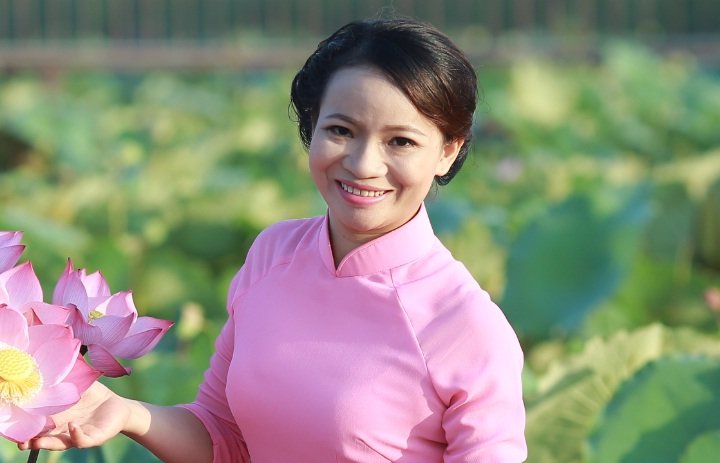 We have a special license for the organization of international trips which ensures that …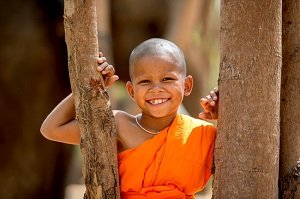 The general conditions of sale governing the relationship between travel agencies and …