Why travel insurance in Vietnam?
It is essential to take out health insurance to cover the cost of medical expenses incurred abroad as well as the cost of any medical repatriation. Insurance covering cancellation costs and loss of luggage is also necessary. All of these guarantees are ideally provided by an international insurance company that is able to guarantee you effective coverage abroad and will allow you to travel in complete peace of mind (check with your bank card that was used to purchase the plane ticket)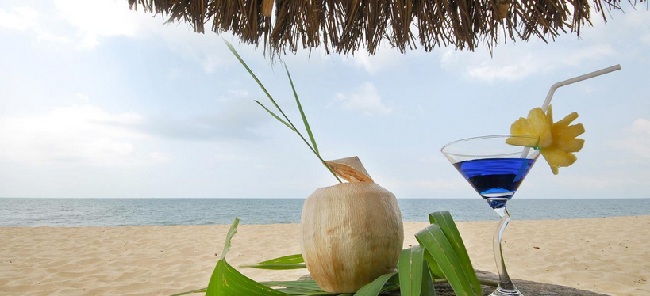 What services should travel insurance cover?
An effective insurance policy must meet the following criteria:
+ It must be valid in most of the world.
+ It must cover at least part of your electronic devices (usually during transportation; plane, bus, train)
+ It must cover your possible injuries or sudden illnesses.
+ In case of emergency, you must be able to access these assistance services 24 hours a day.
+ It must cover the loss, damage or theft of your personal items such as jewelry, luggage, documents, etc.
+ It must cover all kinds of cancellations (travel, hotel reservations, airline tickets or any other means of transportation).
+ It must cover emergency situations or unrest in your destination country that may force you to return home earlier than planned.
+ It must include personal accident coverage.
+ It must cover any legal expenses should they become necessary.
+ It should provide financial protection in the event that the transportation company you have chosen goes bankrupt and you are stranded abroad.
If a travel insurance policy does not provide all of the above services, you should not buy it!
What are the best health facilities in Vietnam that provide direct assistance in case of illness or accidents?
This question is very important. Indeed, even if you are all already covered by your insurance, it will be imperative for you to consider hospitalization options in case of problems. Hospitals in Vietnam are numerous, but language or administrative differences can always cause difficulties or make you lose time. Fortunately, there are already French hospitals in Vietnam in major cities such as the capital of Hanoi and Ho Chi Minh City. The staff speaks both English and French and they are able to treat all types of pathologies.
In any case, we advise you to make sure that you always have the contact information of your insurance company with you so that you can communicate directly with them in case of a problem. In order to facilitate the coverage and reimbursement of your hospitalization or care expenses, it is also important to ask for and keep all the receipts concerning your travels or your care in Vietnam.
If you are registered with the French social security system and a complementary mutual insurance company, you are probably already covered by international medical assistance. However, you should check the validity and scope of this coverage before your departure, especially if you plan to practice certain activities such as motorcycling or diving ….. You should also check if you can claim your rights from the Social Security outside the Schengen area in case of hospitalization. In fact, there are travel insurances that take care of your hospitalization expenses directly, without you having to make any advance payments.
For more details, we advise you to contact Mondassur: an insurance broker specialized in international travel.
Enjoy your trip to Vietnam!