Is it easy to find a hotel in Vietnam?
In terms of accommodation offers in Vietnam, finding a hotel is no longer a difficulty, because they are more and more numerous and varied.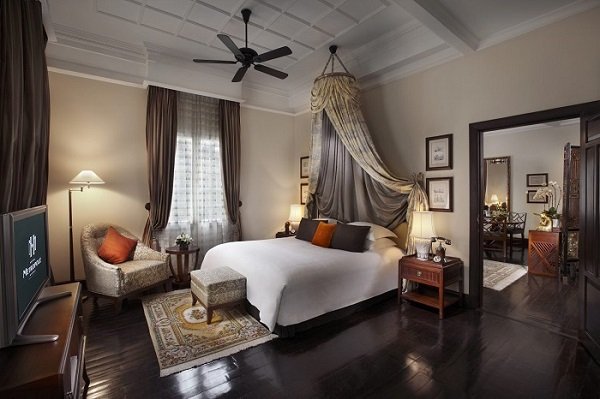 Hotels in Vietnam
What are their categories
In fact, you have accommodations of all categories. Beside the 5 star establishments (between 70 dollars per room and 750 dollars for a suite) that are flourishing all over the country, there are a large number of 3 to 4 star hotels at very competitive prices (between 20 and 50 dollars per night). The downtown areas of the country's main tourist cities such as Saigon (around Pham Ngu Lao street), Hanoi (in the old quarter of the 36 trades), Hue (in the city center), Ha Long (in front of the Bay), Sapa… have seen the number of hotel rooms multiply over the past few years. Moving away from the cities, new forms of low-cost accommodation have also appeared in recent years: guest houses. These are often charming houses on stilts, located in community tourism villages of Thai, Tay, Dao, Giay… This form of accommodation with local people contributes considerably to the improvement of the country's reception capacities.
However, as in all countries, the tourist activity in Vietnam is also punctuated by the high and low season. It will therefore be very useful to know them in order to find the best time to leave or to make room reservations, but also to manage your travel budget.
HIGH AND LOW TRAVEL SEASON – DISTINCT DIFFERENCES IN ROOM PRICES
The demand for accommodation increases dramatically around Christmas and New Year's Day and is often accompanied by a price hike. In addition, more and more Vietnamese are going on vacation around public holidays (South Liberation Day – April 30; International Labor Day – May 1; National Day – September 2 or New Year's Day). For these periods, you should book well in advance. For quieter periods, you can negotiate the price of rooms either in advance or on the spot upon arrival. In big cities such as Ho Chi Minh City, Hue, Hanoi, which are used to receiving a large number of tourists, the capacity is important and therefore it is possible to negotiate the price of rooms.
Hotel rates can vary depending on the time of year. They go up everywhere during the Tết holiday and in some places (such as Nha Trang, Hội An or Phan Thiết) during the high tourist season (from October to April, and in July, August).
In places like Sapa (Northwest) or Bãi Cháy (Along Bay), the low season corresponds to the European winter, from November to February (December is very cool). The city of Sapa, in particular, still has its weekly rhythm: weekends have seen a massive influx of tourists in recent years, which is the reason for the soaring price of rooms. On the other hand, in Saigon or Hanoi, prices are quite stable throughout the year. In recent years, service providers have tended to offer attractive promotions for off-peak periods to encourage people to leave, whether they are hotels, airlines or travel agencies…