Once a sleepy fishing village, Mũi Ne is now a favorite weekend destination for Vietnamese living near Ho Chi Minh City, formerly known as Saigon. Despite its growing popularity with tourists, the city retains a welcoming, low-key atmosphere. Its nine-mile beach is lined with low-rise resorts, restaurants and stores. The bay is a well-known hot spot for wind and kite surfing, thanks to relatively consistent wind levels throughout the year. If you need a break from the beach, take a tour of the surrounding sand dunes. These dunes actually help create the city's pleasant microclimate, resulting in relatively minimal rainfall even during the country's wet season.
Get swept away by the top 10 things to see and do in Mui Ne!
Find a secluded beach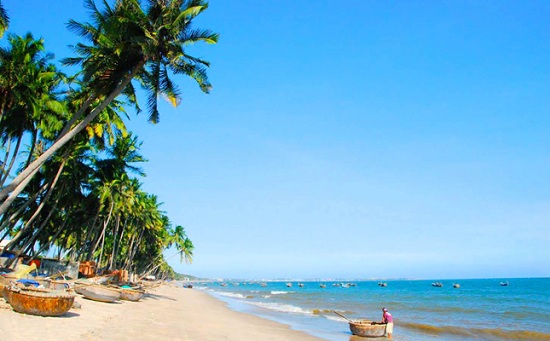 There is no shortage of things to do in Mui Ne, but it's easy to spend languid days at the beach But we suggest you take a ride on your rented scooter and explore the area. There are a number of secluded beaches perfect for an impromptu picnic or a skinny dip, if you like that sort of thing. Our favorite secluded beach is Hon Rom Beach which can be reached by driving past the red sand dunes towards the white sand dunes.
Rent a scooter and explore the surrounding countryside
You are in Asia. That's a given. If you want to explore the area, there's no better way to do it than by renting a scooter. Scooter rental in Mui Ne costs between 8 and 10 euros per day. Traffic is quite different from France, so be careful. Bus drivers seem to be on a mission to demolish anything that comes in their way.
Renting a scooter will give you the opportunity to explore unusual places in the region, discover hidden beaches and explore local markets.
Another tip: always have your helmet on or you will definitely be stopped by a cop, which will lead to lots of talking and possibly bribes
Visit the red sand dunes of Mui Ne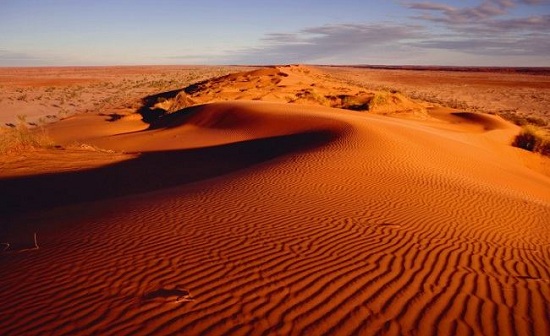 The red sand dunes of Mui Ne are another great place to enjoy a beautiful sunset. The red dunes are only a few kilometers from the center and are also accessible by foot.
The red sand dunes are located just off the main coastal road to Mui Ne. These dunes are a rusty red/brown color and are absolutely beautiful at sunset. The only downside is that it's very crowded due to the proximity, and since most tours end here, people will spend more time than usual wandering around. Don't let that discourage you – you'll always find a nice spot for yourself to watch the beautiful sunset over the rolling red hills. The amber sand glows an intense fiery red, allowing you to capture dramatic moments on film. Don't be afraid to get away from the main crowd so you can get your images without other people.
Geological explanation of dune formation
These charming geological oddities are not as rare as one might think. Sand dunes are found on shorelines where fine sediments are transported to land by a combination of strong winds rushing to and from the ocean and waves. Gentle waves carry the sand to shore, and once deposited on the beach, the wind blows it away and forms the dunes. Over time, these dunes become steeper and larger, and as plants colonize these dunes, their roots and stems help anchor the shifting sand. More and more sand will accumulate over time.
Quad biking in the white sand dunes
The white sand dunes of Mui Ne are about 25 km. away from the center of Mui Ne.The white dunes are the most popular attraction of Mui ne. It's just like you imagine a desert – a vast expanse of barren virgin land. The towering dunes encapsulate the entire landscape, making you feel like Lawrence of Arabia, wandering through a desolate corner of the Sahara Desert.
For the full experience, visit these dunes for sunrise. The morning rays dance across the landscape, creating an impressive and extremely photogenic view. The sand is untouched at this early hour and welcomes your footsteps on its soft, cool surface.
Enjoy it – take a walk, take over a hundred photos and enjoy the many lakes and wetlands that lie in the middle of this sandy desert.
Visit the early morning fish market of Mui Ne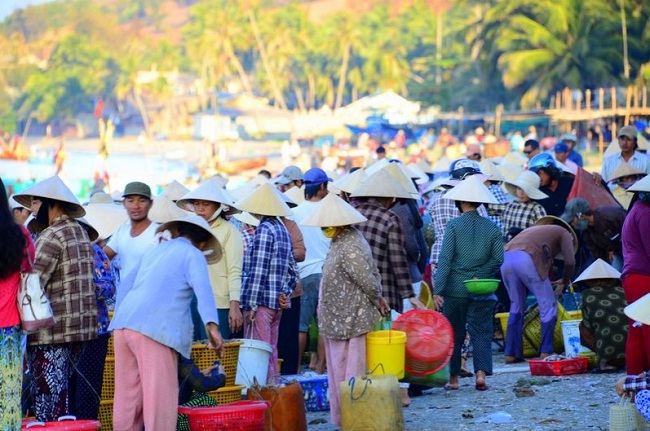 The chaotic early morning market in Mui Ne offers a fascinating glimpse into the lives of local Vietnamese fishermen. Each morning, they bring their catch to shore. Their wives and family members sort the catch and sell it on the spot to local merchants, restaurant owners and street vendors. It's like a trading floor straight out of a Wall Street institution. Expect to find fishing nets full of seafood, buckets overflowing with fish, shells scattered everywhere, loud conversations and plenty of photo opportunities.
Fisherman's Village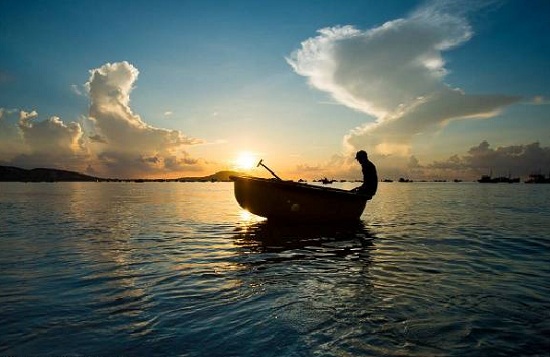 As Mui Ne has developed mainly as a tourist destination, most of the town is now devoted to the tourism industry.  However, the traditional life of the fishing village is visible as you move away from the main street. Visiting the nearby fishing villages is a great way to experience the local culture and meet the locals. The colorful basket boats look charming as they bob on the waves with their reflections rippling underneath. They are perfect subjects for great photos.
Fairy Creek
When we first heard about it, we were afraid it was a tourist trap. But we were wrong! This creek that bears its name is another wonder of nature. Nestled between beaches and fishing villages, this gurgling stream is surrounded by amazing limestone formations. You can leave your shoes at the entrance or take them with you to explore this muddy creek. Pass through colorful limestone formations, warm water and bright green trees to reach a waterfall.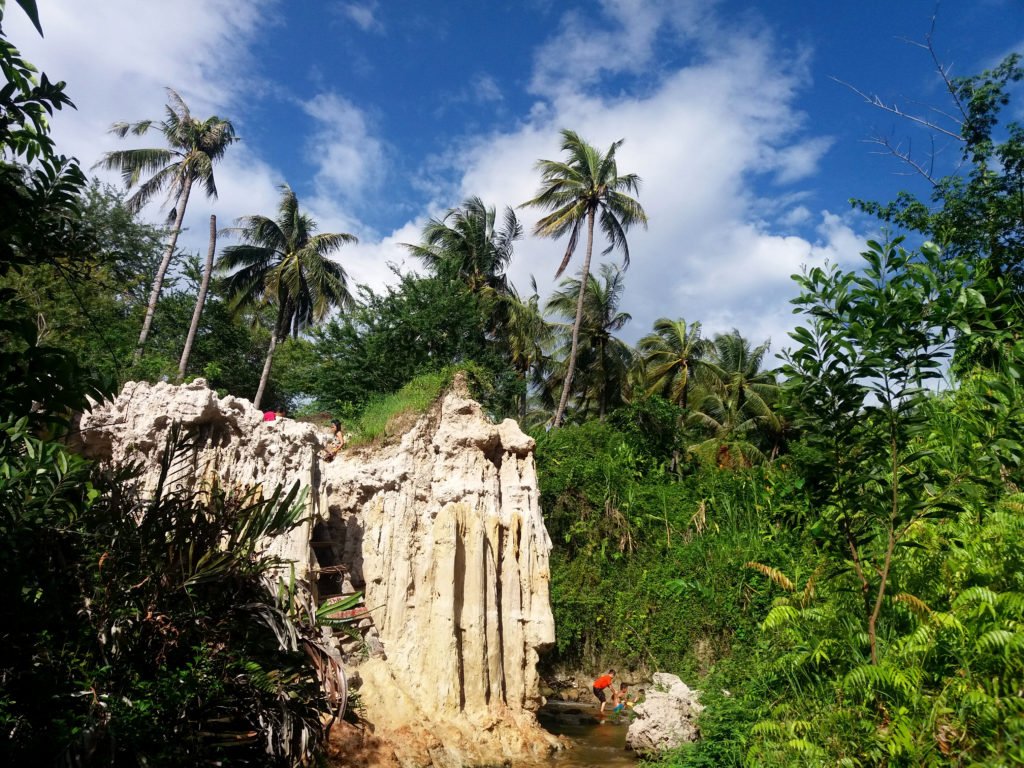 If you are in the center of Mui Ne, you have to go along the Huynh Thuc Khang coastal road towards Phu Thuy for about 4km to Suối Cát. No way to go wrong, this is the only bridge you will see! Another way, enter the Vietnamese name of the stream (Suối Cát) on Google Maps, it is indicated! Once at the bridge there is a sign in English that says "fairy stream".You go down under the bridge, left side of the road, and then you can walk up the stream.
You will notice the amazing contrast of colors in this almost heavenly setting. On one side of the river are bamboo plantations and on the other, the beautiful dunes. The landscape is perfect, worthy of the most beautiful fairy tale!
Taste the local gastronomy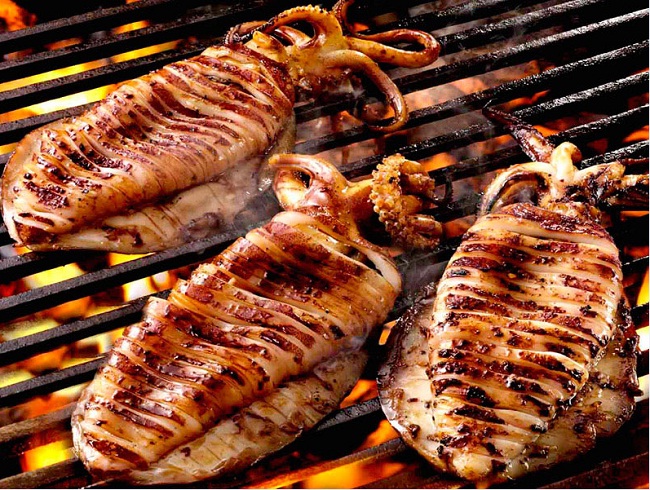 Mui Ne offers delicious seafood at very low prices. Grilled fish for 3 euros and clams and mussels for 2 euros often appear on the menu. If you are adventurous, there are snakes, crocodiles and turtles on the menu. Freshly barbecued scallops with spring onions and peanuts drizzled with a lemon, sugar and salt dip were my favorite.
Then there are the Vietnamese fruits, lychees, mangoes, mangosteens, papayas are easily available everywhere. The morning fruit market in Mui Ne is the equivalent of a candy factory for fruit lovers.  You will see whole orchards of dragon fruit on the way from Ho Chi Minh City to Mui Ne. No wonder it tastes better here than in any other part of Asia.
Learn to kite surf
Mui Ne and Phan Thiet boast a number of windy beaches that are perfect for kitesurfing. In fact, the area is one of the most popular sites in Asia for kitesurfing. There are a number of kite surfing schools in the area that offer courses for amateurs and beginners at extremely competitive prices. In addition, there are plenty of wide sandy beaches to practice the sport.
Visit the fish sauce factory
Indulge your nostrils in fish tanks! Mui Ne and Phan Thiet are famous for being the birthplace of "Nuoc Mam" fish sauce. This popular condiment can add a nice touch of flavor to Asian cuisine, but it doesn't smell particularly good.
There are several factories in Phan Thiet, but if you are in Mui Ne, you can visit the one near the port.
Conclusion activities in Mui Ne
Despite the fact that Mui Ne is touristy and developing, it remains an idyllic place with many authenticities. If you are looking for a must-see place that combines opportunities for relaxation, natural and cultural discoveries. Mui Ne is a good choice and a must-see.
Finally, to complete this list of Mui Ne activities, we have written a Mui Ne guide article to give you all practical information.