In this article we tell you about the life of Alexandre Yersin, a man with an exceptional destiny at the same time doctor, scientist, explorer, breeder, botanist, physicist,…
His curiosity and imagination are at the height of his immense talent. During his multifaceted life, Alexandre Yersin lived more than half of his life in Vietnam. Vietnam became his country of heart and adoption, he lived largely in Nha Trang where he died on March 1, 1943, at the age of 80.
Alexandre Yersin is best known for discovering the plague bacillus (Yersinia pestis), which was a considerable advance in the development of a vaccine and for annihilating this terrible plague epidemic. But he deserves to be known for all his work.
Early years, a gifted and applied student
Alexandre John Emile Yersin was born on September 22, 1863 in Lavaux, Canton of Vaud in Switzerland.
Yersin pursued studies in Lausanne that led him to the baccalaureate in 1883. His medical vocation was probably encouraged by two Morgan doctors, Drs. Ferdinand Jaïn and Jean-marc Morax. The Lausanne Academy, which did not become a university until 1890, offered only one year of medical training at that time. It is customary for Waldensians to continue their studies either in Germany or in France. Alexandre Yersin decided to continue his studies in Marburg, Germany.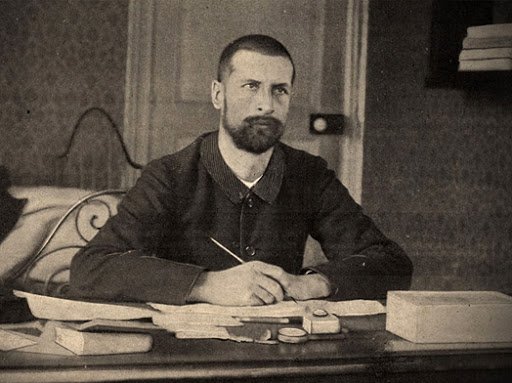 Yersin would have preferred Berlin but will be the province. His mother Fanny rents for her son a room with an honourable teacher. A luminary who teaches at the university. At this time it is difficult for Yersin to leave his mother, it is the beginning of a correspondence with Fanny that will end only after the death of the latter.
He is twenty years old and his life is then said everything in German.
Research at the Institut Pasteur and French naturalization
From 1885 to 1886 Alexandre Yersin continued his studies in Paris, where he made a decisive meeting with E. Roux who brought him into the laboratory of Louis Pasteur.
He will then be part of "the Pasteur gang". he works in a small institute. He wrote to his mother: "Pasteur's cabinet is small, square with two large windows. Near a window there is a small table on which are the foot glasses containing the viruses to be inoculated."
It was the beginning of Parisian life, Yersin got a meagre salary from the institute. He leaves the house every morning to attend classes at the Faculty of Medicine, rue des Saint-Pères. he conducts clinical observations at the Hospital for Sick Children. He chose diphtheria and tuberculosis as his thesis subject.
Three years after his arrival in Paris, in 1888 he defended his doctoral thesis in medicine which earned him the bronze medal of the Faculty of Medicine in Paris (1889).
Pasteur asked him to enrol in the microbiotics course of R.Koch in Berlin, the discoverer of the tuberculosis bacillus.
In the process, he took part in the work of E. Roux on diphtheria and in the writing of memoirs on the diphtheria bacillus and its toxin.
Yersin easily obtained French naturalization thanks to the support of E. Roux, Alexandre Yersin became a French scholar.
Maritime doctor in Indochina
In 1890 he left the Pasteur Institute to become a maritime courier doctor on the Saigon-Manila line.
At the age of 27, Alexandre Yersin, after a brief stay in Normandy where he discovered the sea, decided to travel far, far away…
He went down to Marseille to board the Oxus bound for the Far East. It is a long journey of several months to get to Indochina. He landed for the first time in Saigon and was assigned to the Saigon-Manila line as an onboard doctor on the Volga ship.
For about a year, he will make round trips between Saigon and Manila. He was then transferred to the new Haiphong line aboard the Saigon, a modest cargo ship for thirty-six passengers, operating the Saigon-Haiphong route.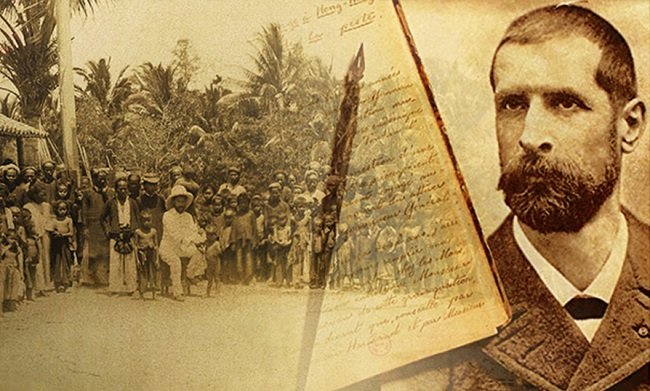 The boat regularly passes Nha Trang located in the middle of Vietnam, and by dint of passing in front, Yersin gets to go ashore. For him it is dazzling; it is bewitched by the vegetation of the hinterland that overlooks the peaks of the mountains. This is Yersin's crush on Nha Trang where he will put his suitcases later.
On this monotonous line, Saigon-Haiphong, Yersin learns cartography and prepares for his future as an explorer.
A doctor of the poor
While waiting to discover unknown lands, Yersin opens free consultations at each of these stays in Nha Trang.
For him "Asking for money to treat a sick person is a bit like telling him the purse or life".
Yersin continued to sail on the Saigon and the maritime couriers paid him a salary, exempting him from charging for these consultations. All his life he tried to remain a stranger to economics as well as politics.
Explorer
At 29, Yersin wants to forget about science. In 1892, he left Saigon to settle permanently in Nha Trang where he built a wooden shack on the tip of the fishermen. he opened a modest practice. He became Dr. "Nam", the first Western doctor in the region. it introduces paid counselling for those who can and continues to treat the poor free of charge.
During this time he walks hundreds of kilometers in the hills, and stays in the surrounding villages Mois, but he wants to go further.
With his few savings, he mounted his first expedition; he wants to cross the jungle and the mountain. It crosses the mountain and jungle from Nha Trang to reach the other side of the Mekong River, to Phnom Penh in Cambodia.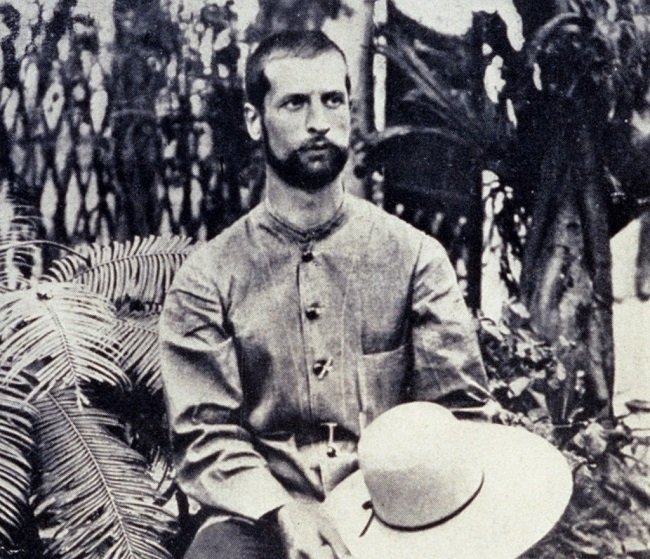 Yersin is the first traveller to connect by land to the coast of Annan (Nha Trang) in Cambodia, hitherto known only by the river.
Yersin was officially an explorer, supported by the governor-general of French colonization, and surveyed the country for two years. He was provided with equipment and men, he studied on his way the route of new routes for trade, pointed out places conducive to breeding, and inventoried the riches of the corner …
During these explorations, he discovered the Lang Biang plateau where the Dalat city would later rise.
1894 Discovery of the plague bacillus
After many adventures, long walks through the jungle, exploring, breathing the smell of dung and wet leather, eating meat on the campfire and waking up to the sounds of wild animals, it's over with the exploration. A telegram from Roux and Pasteur asked him to go to Hong Kong as soon as possible. This is the greatest story of the plague. Yersin closes his last explorer's notebook.
After obtaining permission from the English government, Yersin went to Hong Kong to study the plague. But the ill will of the English is obvious, and also of the Japanese team on the spot, we dispute the autopsies to discover the first advance. Indeed, it is a competition. We are there, we will discover the microbe of the plague and never again will the opportunity be represented in history that of having been the victor of the plague.
Yersin finds the Parisian jubilation of the test tubes and recognizes the first microbe of the plague. Yersin, 31, is the first man to observe the plague bacillus and a pastor was the first to observe the cholera bacillus.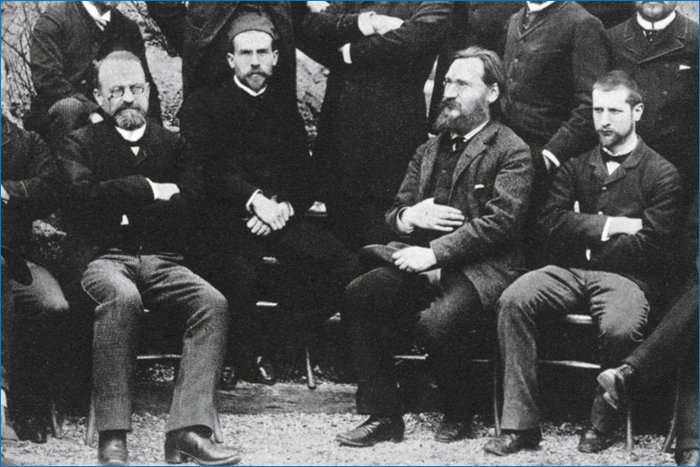 He locked himself up for another two months in his makeshift laboratory, looked at the punctured rats, and established their role in the spread of the epidemic. He then sent the material to Paris so that he could establish a vaccine.
Yersin wrote to the governor of Hanoi: "I believe that the purpose of my mission in Hong Kong has been achieved since I have been able to isolate the plague microbe, make the first studies on physiological properties and send sufficient material to Paris."
In two months in Hong Kong, the great story of the plague was folded.
In Nha Trang, installation
After a brief return to Paris, Yersin gets a new mission in Nha Trang. he undertook the installation of a modest centre for the study of animal epizootics (which became the Pasteur Institute of Nha Trang in 1905). He gets a modest budget but he intends to conduct his research alone and at his own pace.
Yersin hires sons of fishermen in Nha Trang whom he will make the laboratory technicians of his small establishment. He would like to stay here, in Nha Tang, at the fishermen's tip in front of the sparkling water of the bay. Obligations will want otherwise, it is only later that he can stay there longer.
In Madagascar
At the age of thirty-two in 1895, he received a new telegram asking him to leave as soon as possible for Diego-Suarez to study the microbe of biliary fevers. It is therefore with moderate enthusiasm that he leaves Nha Trang for Saigon and Madagascar.
During a long journey, he sets foot in Yemen, whose surroundings are an absolutely arid sandy desert. Yersin goes to Egypt and goes to see the pyramids, he embarks for Zanzibar, then the meeting… and arrives in Madagascar.
After three months of travel, he settled in Nossi-be, where it was pleasant to stay, Yersin loved the seaside. He is convinced that he is moving for nothing, but he complies, takes samples, prepares the microscope and syringes, and studies the vegetation. He found himself for the first time in front of a Rubber Tree, which he would later introduce in Indochina in 1898.
No trace of biliary fever, his mission is more political than scientific, Yersin is not fooled, it is the great history of colonization.
1896, China, then India
Departure for China in 1896 where he experimented in Canton with the anti-pest serum developed earlier in Paris.
In Guangzhou, in a Chinese hospital, Yersin inoculates the anti-pest serum to a young Chinese affected. This one heals. Yersin is the first man to save a plague victim.
He will then be sent to India in Mumbai for the same reasons.
Back to Nha trang
After Bombay, it's over, the plague of the medical profession! Yersin intends to enjoy the privilege, at the age of 35, to escape politics and history.
He knows paradise, Nha Trang and does not want to leave it. During this time the building of the institute rises. laboratories and sheds are set up to accommodate oxen and horses in the process of being immunized from various infections.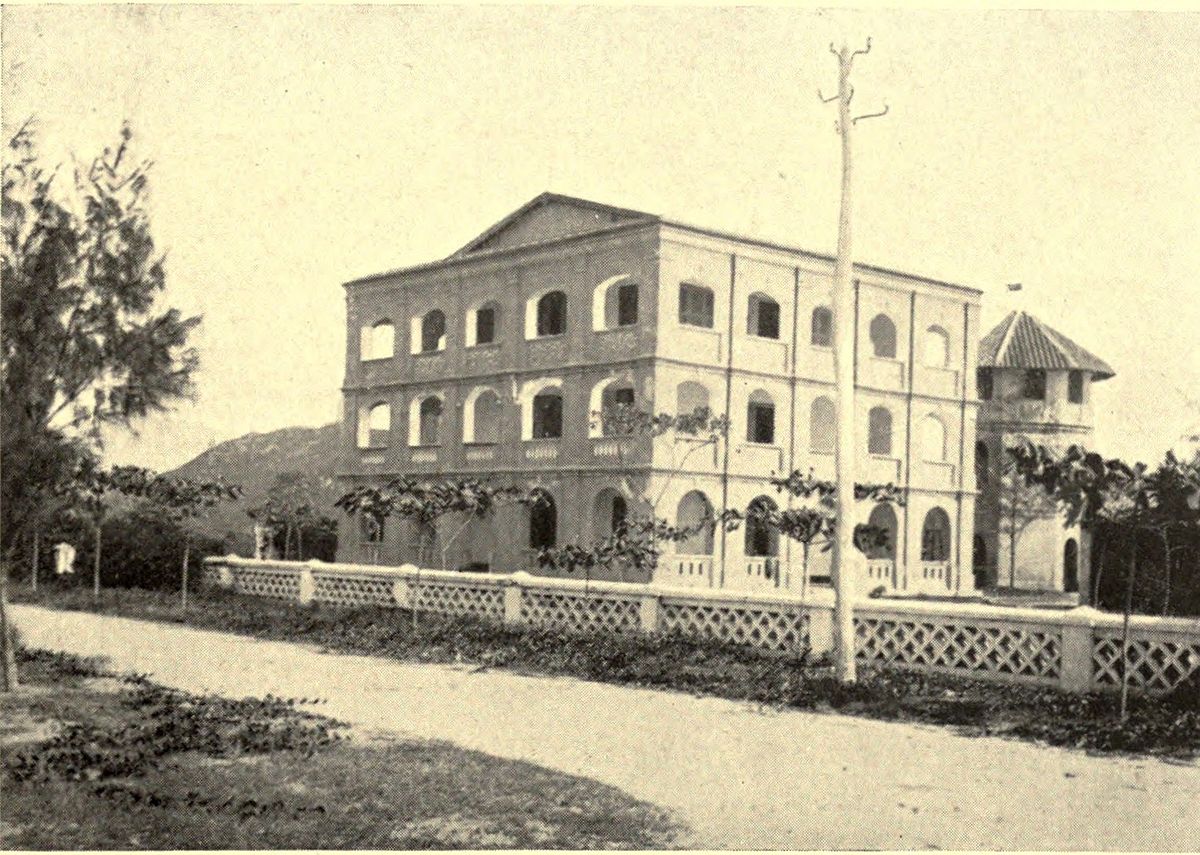 The project benefited from the support of his friend Paul Doumer, then governor-general of French Indochina, founder of Dalat. Yersin recruits ploughmen and grooms develop livestock and agriculture to feed the livestock.
At this time, Yersin, insatiably studied physics, mechanics, and electricity.
The laboratory takes a considerable scale with hundreds of animals, buffaloes, horses, cows, sheep, and goats. He is surrounded by sons of fishermen who became Pasteurians and Pasteurians from Paris and Saigon.
He fat arranged crops on a floor. 2000 Liberian coffee trees and a thousand feet of coca are planted for the preparation of cocaine and then used in pharmacies. Yersin expands his production and concocts a liquid concentrate, which could have made him the billionaire inventor of a black and sparkling drink that he had filed the patent for. he gave it the name Kola-Cinnamon.
Tobacco and cassava are also grown. There are failures: vanilla, nutmeg, guttapercha and corn do not acclimatize.
Like all of us, Yersin seeks to make his life a beautiful and harmonious composition. Except that he succeeds.
1902-1904 creation of the Indochina Medical School in Hanoi
Eight years after his discovery of the plague bacillus, four years that he is quietly settled in Nha Trang. He received a request from his friend Paul Doumer, who, before leaving Indochina, wanted to leave an indelible trace of his time in Indochina as governor-general. He wants to set up a medical school and a hospital in Hanoi and wants to entrust the direction to Yersin.
Yersin cannot say no to his old friend, he leaves Nha Trang for Hanoi. As soon as the buildings were inaugurated, Yersin took care of the management of the complex. After two years of leadership and administration, all this is working and he believes he can finally resign.
Yersin at 40, his life in Hanoi was only a parenthesis, he returns to Nha Trang after a new stay in Paris where he will see his mother Fanny for the last time.
1904 life in Nha Trang continues
He was appointed representative in Indochina of the Institut Pasteur in Paris and director of the Institut Pasteur in Nha Trang and Saigon.
In particular, he took an interest in brooding, building a huge chicken coop, the objective being to determine in the egg the sex of the chick.
In 1909, he became a member of the Society of Exotic Pathology.
During the years that followed Alexandre Yersin tried to satisfy his insatiable scientific curiosity. In addition to his activities as a doctor, bacteriologist, explorer, agronomist, and botanist, Yersin is passionate about physics. Mechanics, electricity, astronomy, meteorology, the radio, all the interest and everything are put to good use for the institute that he endows with the latest inventions.
Yersin practices photography, keeping abreast of the latest developments. When they become available, he acquires a camera and phonograph that will make the amusement and astonishment of Nha Trang's children.
In 1915 he opened a new agricultural resort in Hon Ba Nature Reserve, located not far from Nha Trang.
It was at this time that Yersin introduced Hevea to Vietnam. He planted his first rubber trees, came into contact with a certain Michelin and created a successful company in the field.
Yersin wakes up every morning in the silence and peace of his cottage in Hon Da, growing fruits and vegetables.
Last return to France
At the request of the institute he resolved to return to France.
Yersin is a man over sixty years old, dressed in black overcoat and gloves he resumes his walks in Paris, he had not returned to Europe for 7 years. It will only be a brief passage punctuated by working meetings on bacteriological studies.
Nobel prize in physics?
Back in Nha Trang, Yersin continues his happy life. Freed from his time by the presence of his collaborators. He entrusted medical research to Noel Bernard, veterinary research to Henri Jacob, quinquinas to André Lambert and the management of all this to Anatole Gallois, a journalist debauched at Haphong's newspaper.
After the tape in Pasteur, it's the band in Nha Trang!
He spends more time on his rattan chair behind his telescope ordered from Carl Zeiss.
It will raise kites high in the sky connected by electrical cables to measure atmospheric electricity and predict thunderstorms and typhoons.
Later, he invited Fichot, a hydrographic engineer, to settle in Nha Trang. He studies a lot, observes, and calculates. He filled his notebooks, progressed in mathematical theory, and published his statements and these celestial considerations. In the absence of the Nobel Prize in Medicine, why not the Nobel Prize in Physics! (which he will not have).
Sedentary life
He will now remain in Nha Trang. In 1917, he carried out the first acclimatization trials of Cinchonas in Indochina to produce quinine and treat malaria.
In 1924 he became inspector general of the Institut Pasteur establishments in Indochina.
1934 he is an honorary director of the Institut Pasteur in Paris.
In 1939, he was promoted to Grand Officer of the Legion of Honor.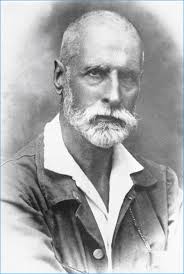 He died in Nha Trang at one o'clock in the morning on the first of March 1983 at the age of 80.
In 2013, for its immense contribution in many fields, the Government of the Socialist Republic of Vietnam awarded the title of "Honorary Citizen of Vietnam"
Reference and conclusion work
In this article, I used Patrick Deville's book "Plague & Cholera" as my main resource. It is a fascinating book that traces the life of Alexandre Yersin. So if you enjoyed this article and want to know more, do not hesitate to read it.
Take advantage of your stay in Nha Trang to visit the Yersin Museum and his home in the mountains!
Thank you for your attention!