Co Loa or the Citadel of the Snail is located seven kilometers north of present-day Hanoi. It is the most important vestige of Vietnam's history.
In 257 BCE King Thue An Duong conquered the Van Lang from the Hung kings and transferred the capital to the plain. The construction of the Citadel was not easy, as legend has it. The walls solidly built during the day collapsed at night under the effect of unusual storms. The Genius of the Golden Turtle then came to help the king build it.
Now, in the place where the king had decided to build his fortress lived for more than a thousand years a rooster-farfadet!
He had to be killed to rid the place of his evils. This rooster-farfadet had the ability to turn into a six-legged owl clutching a letter in its beak, when it was threatened. There is then only one way to get rid of his evils. It was to drop the letter from the beak of this animal and grab it on the fly before it hits the ground.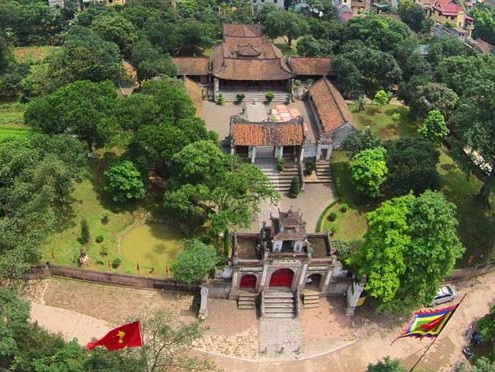 King An Duong confronted him, and immediately the farfadet turned into a six-legged owl holding the magic letter in its beak. Then, the Golden Turtle, coming to the aid of the king, approached the owl in the form of a mouse and, in one fell swoop, bit a paw very him. Surprised by the pain, the owl let out a terrible cry and dropped the letter. An Duong witnessed the scene then rushed to grab the letter before it touched the ground.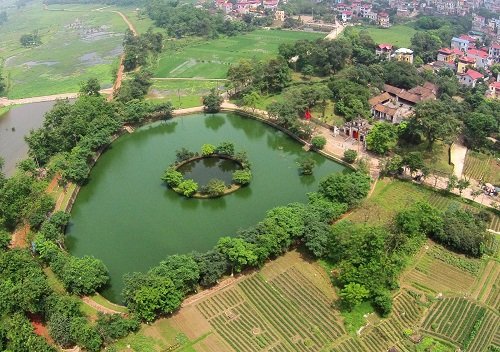 Eventually, the king was able to build his citadel in two weeks. Aware of the future threats the king would have to face, the Golden Turtle offered him one of his magical claws that, once mounted on a crossbow, would become a terrible weapon against all enemies.