Despite the fact that travel has come to a halt due to the Covid pandemic, we continue to remain mobilized for our humanitarian trips. Helping others is also helping ourselves, these exchanges of smiles and joy are always special moments that bring us a lot.
For this trip, three organizations are at the origin of the resources that allowed us to buy the gifts and supplies.
The French association "l'école des rizières
Vietnam Buddhist Association
And Horizon Vietnam Travel
This time our expedition is to go and help the members of a remote village in the province of Yen Bai, the village of Lao.
We will not bring them not only supplies such as clothes, jackets, hats, food, toys, condiments… but also a lot of our smiles and human warmth. I think that's just as important!
So we went with about twenty of us, members of Horizon and the Buddhist association. Young students from the University of Hanoi who are learning French and who intend to pursue a career in tourism also accompanied us.

The departure from Hanoi was scheduled at 6 am and it took us no less than 5 hours to arrive at our destination. The village is about 150 kilometres from Hanoi but you know that the distance is hardly representative. Indeed the traffic goes much more slowly in Vietnam, particularly on the mountain roads at the end of the route.
Even for an experienced Vietnamese driver, the road to get there was pretty rough!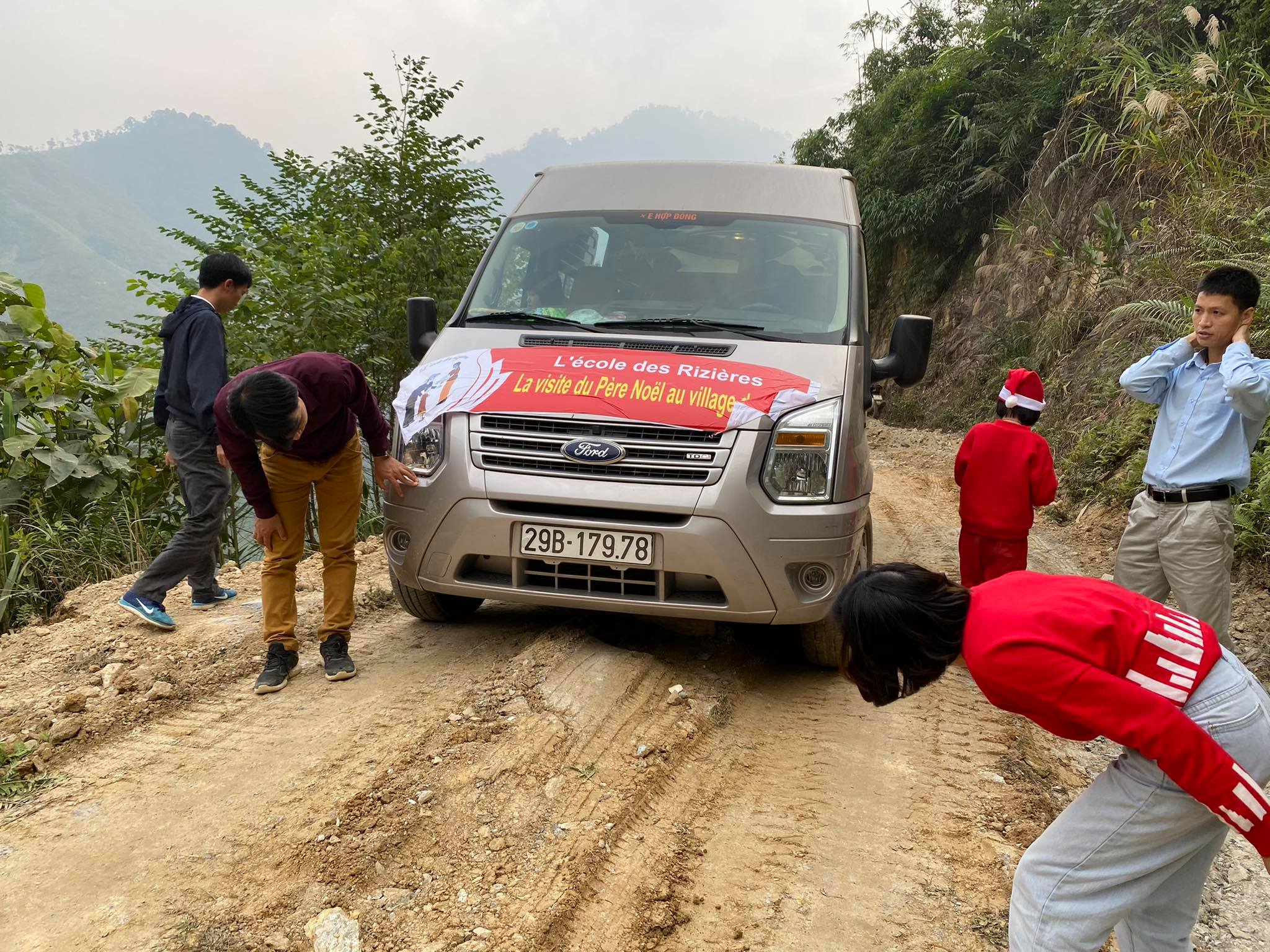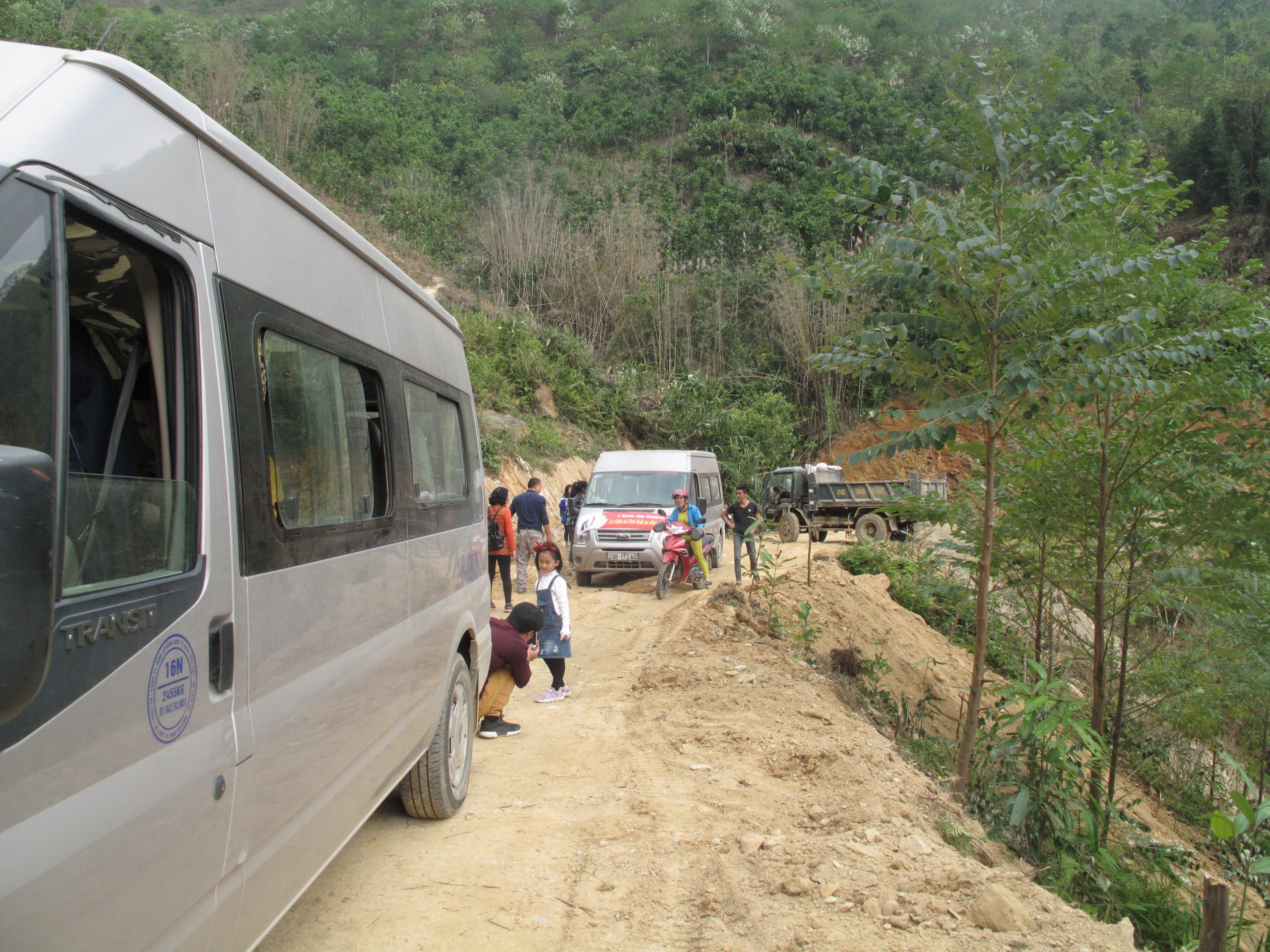 Fortunately, we were able to be patient, stopping regularly to refresh and feed ourselves. We arrived safely in the village where the locals and especially their children were waiting for us!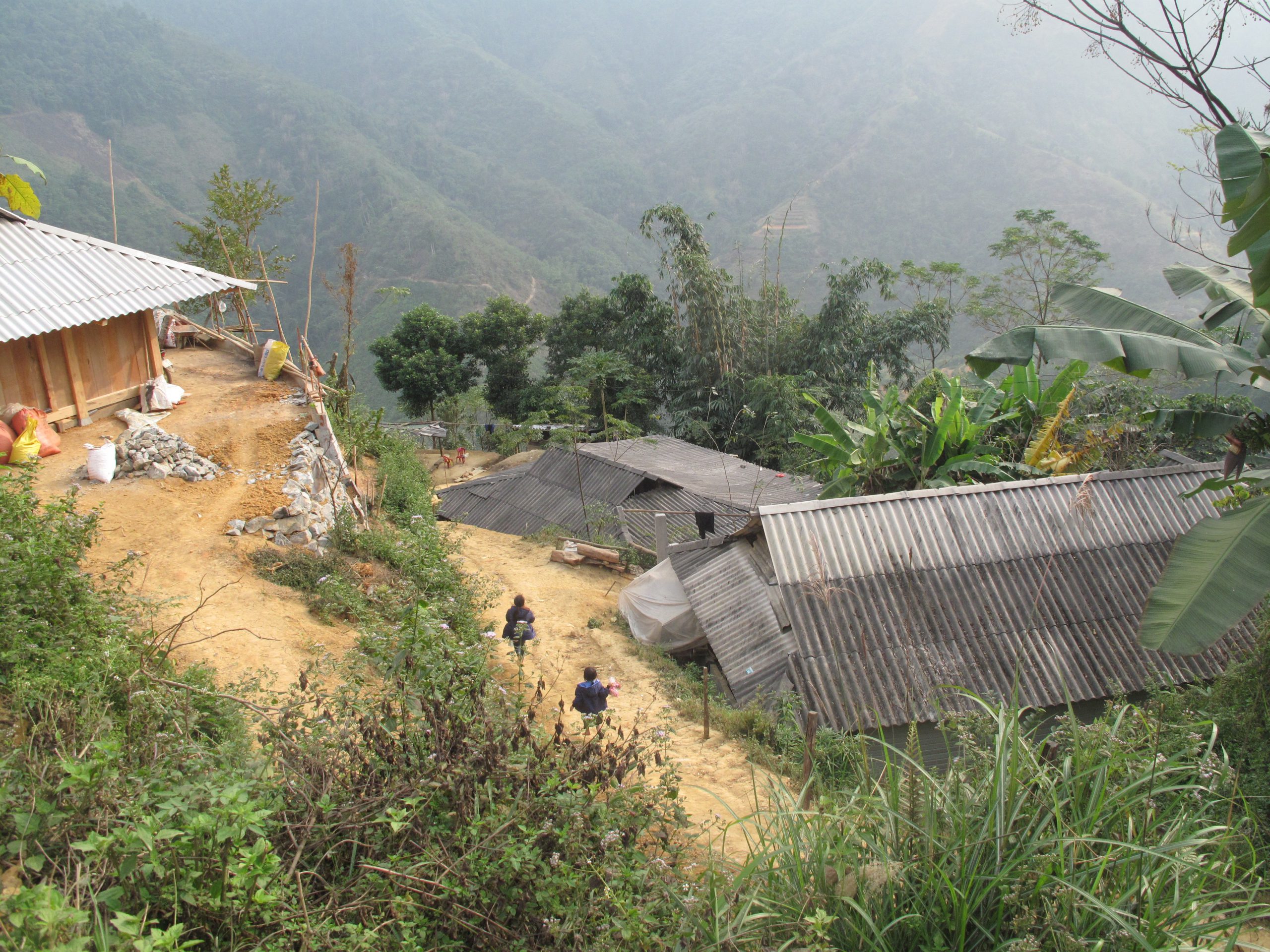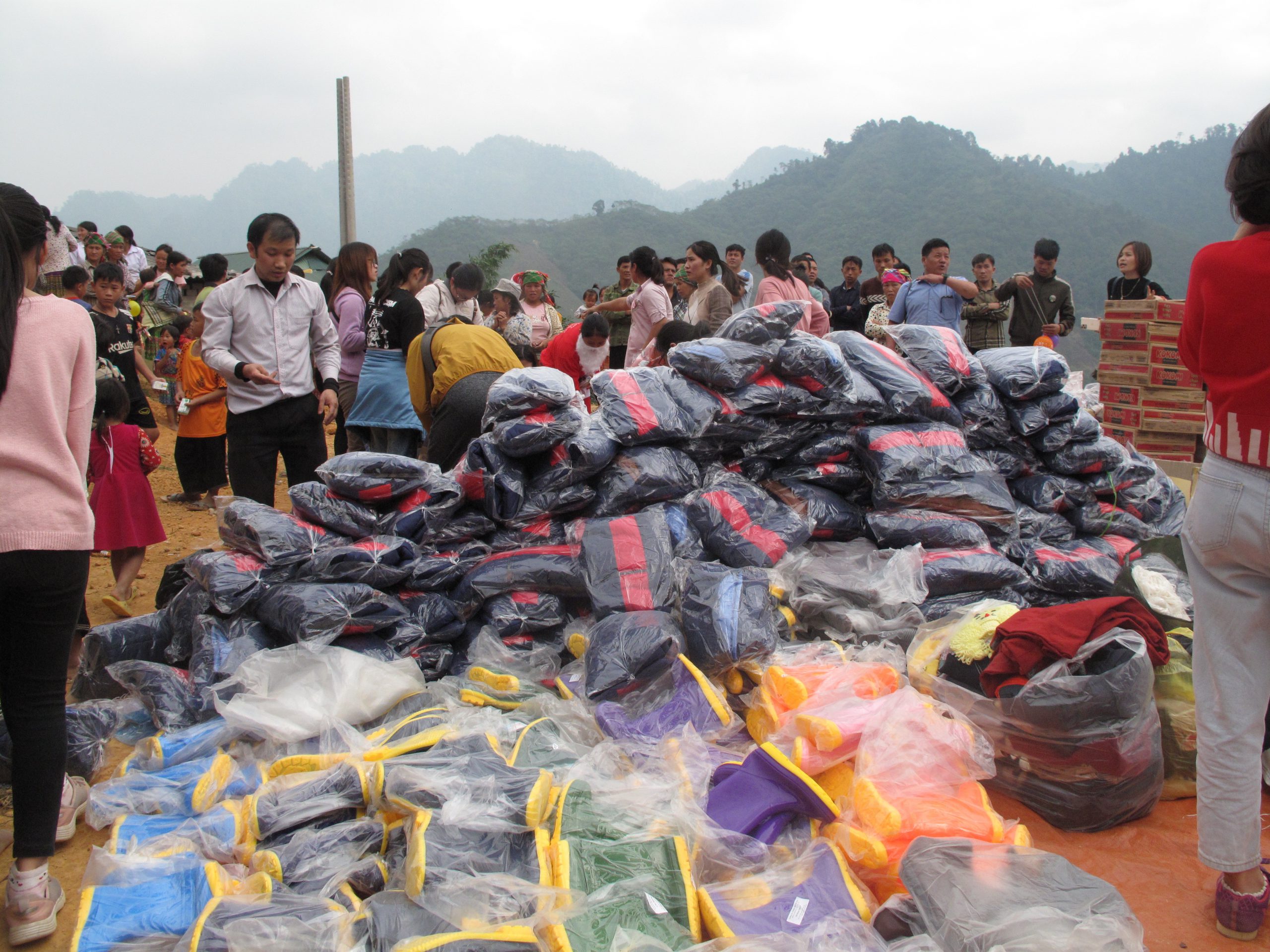 By the time we had enjoyed the scenery and greeted each other, we were already unloading for the joyful and ceremonious distribution of the gifts!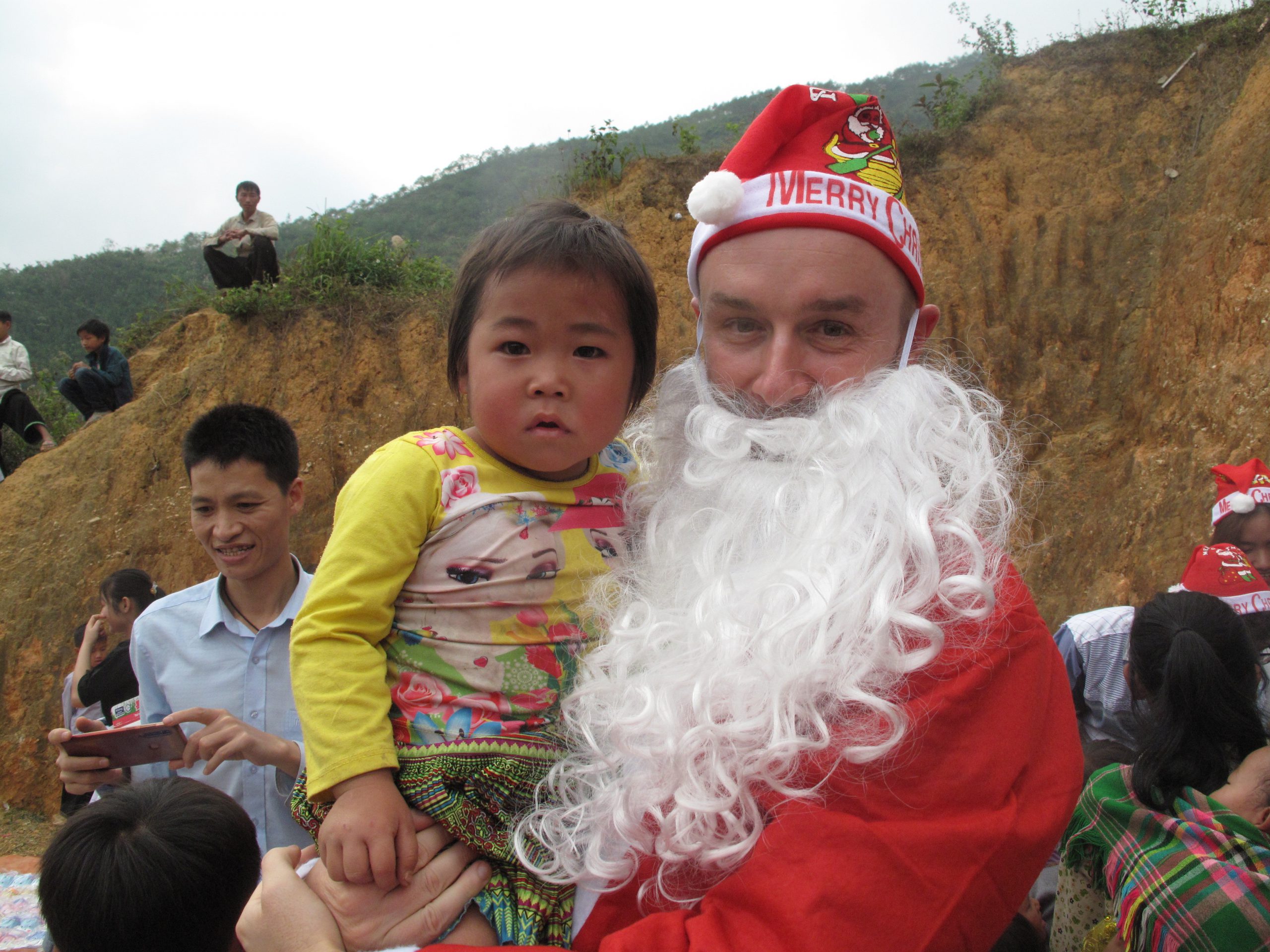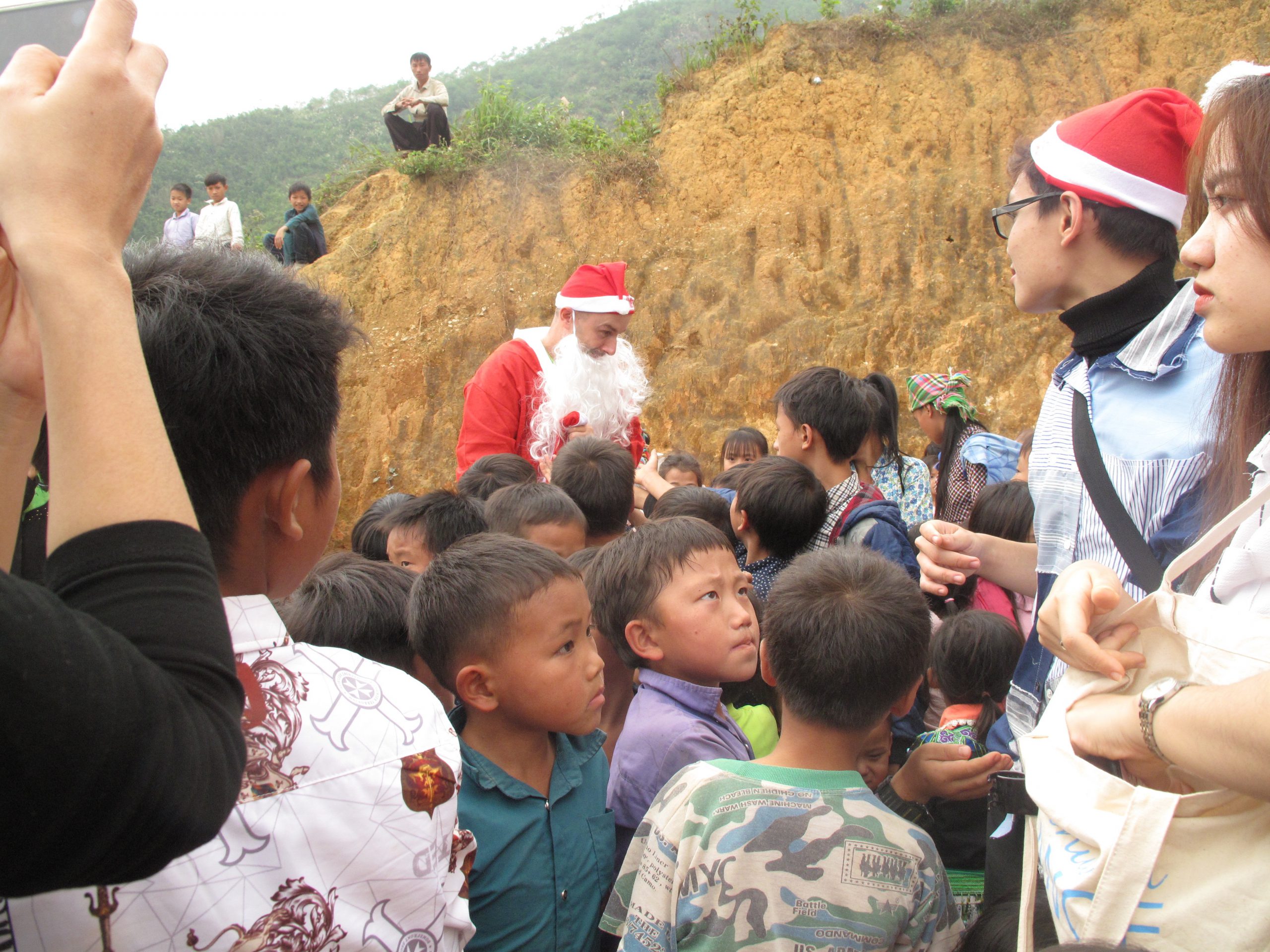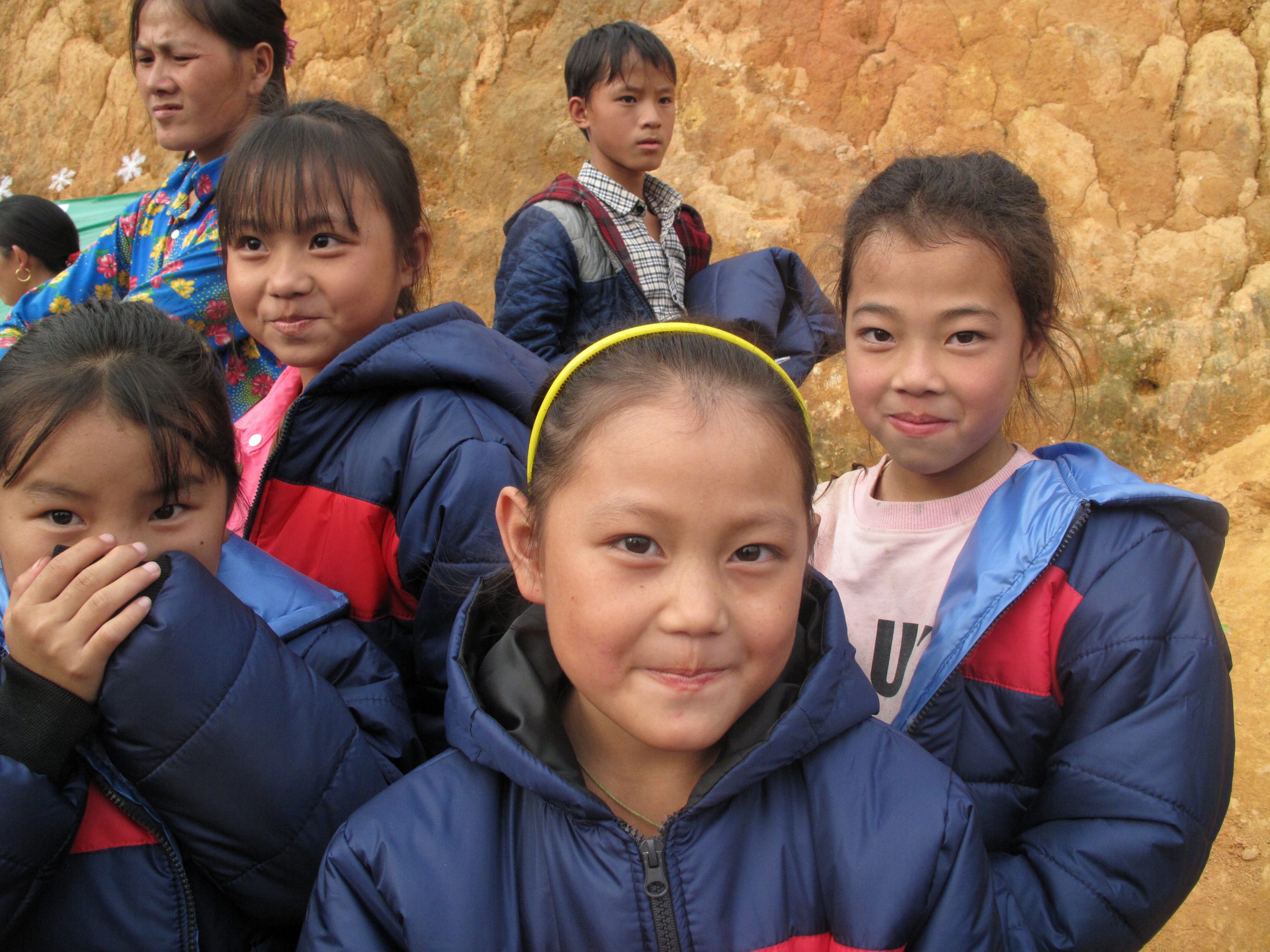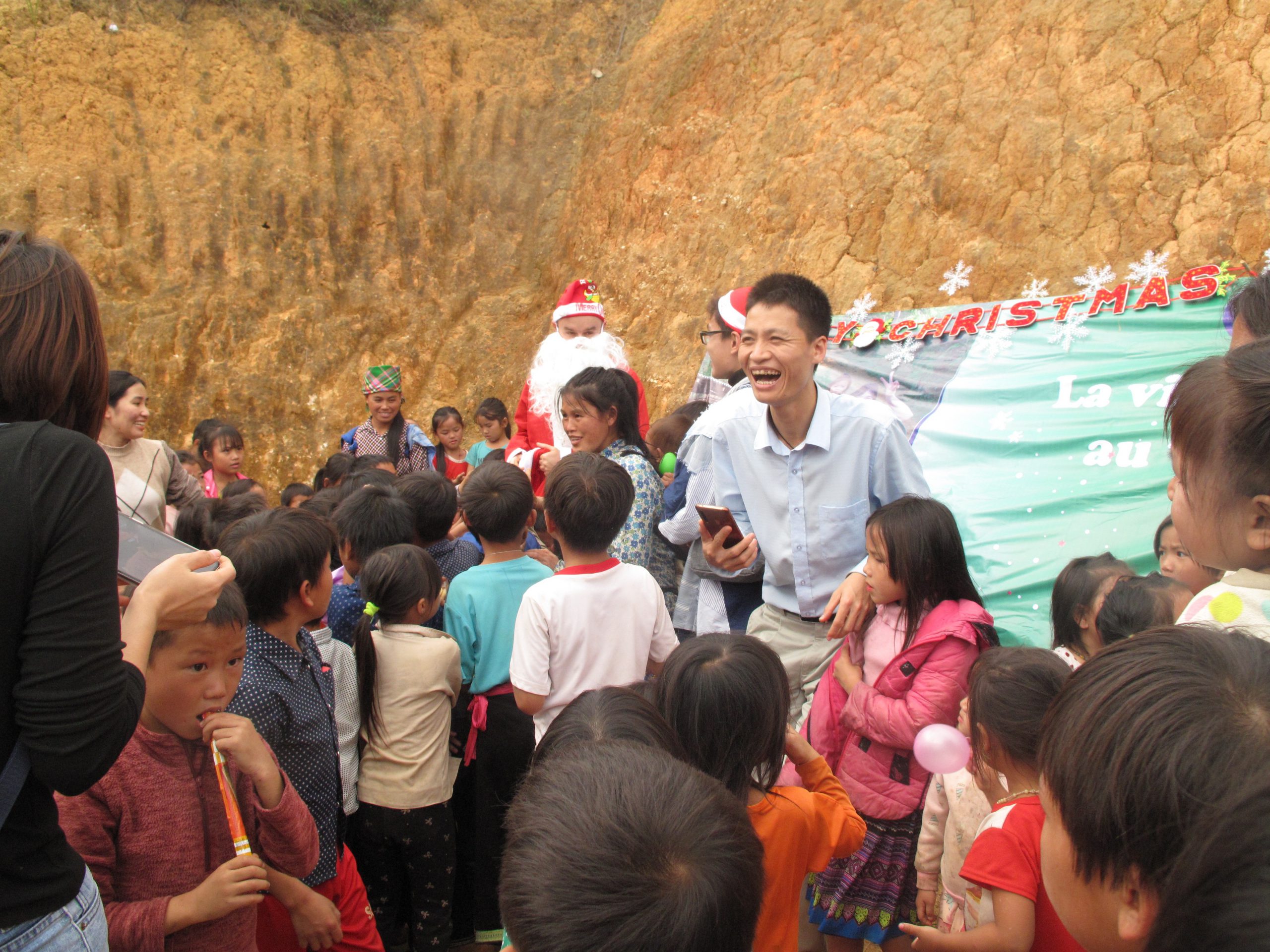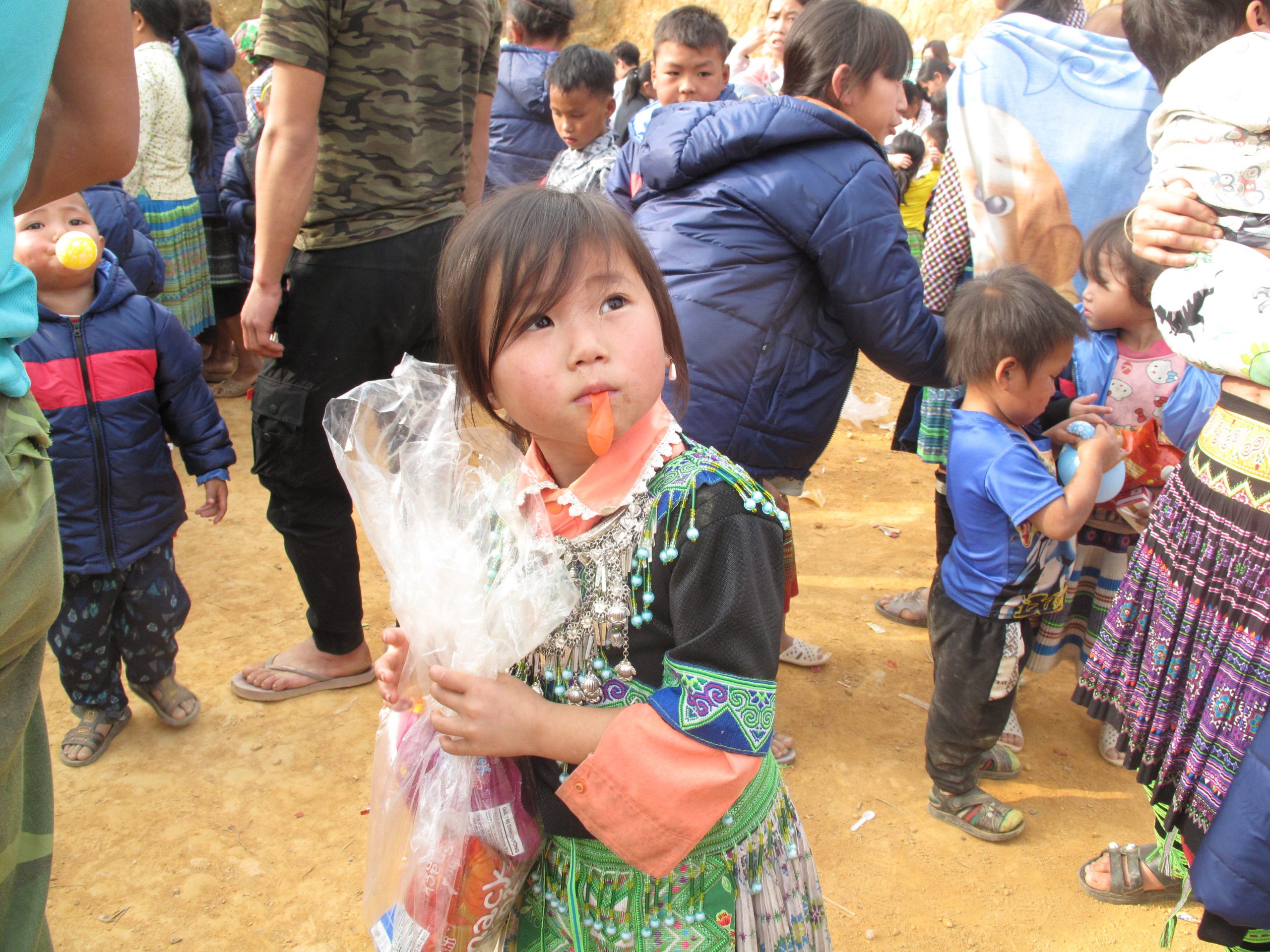 We shared some great moments of emotion, the children were very excited and the parents had their eyes shining with happiness!
But rather than long speeches, we let you enjoy the beautiful pictures, because in fact there is nothing much to say!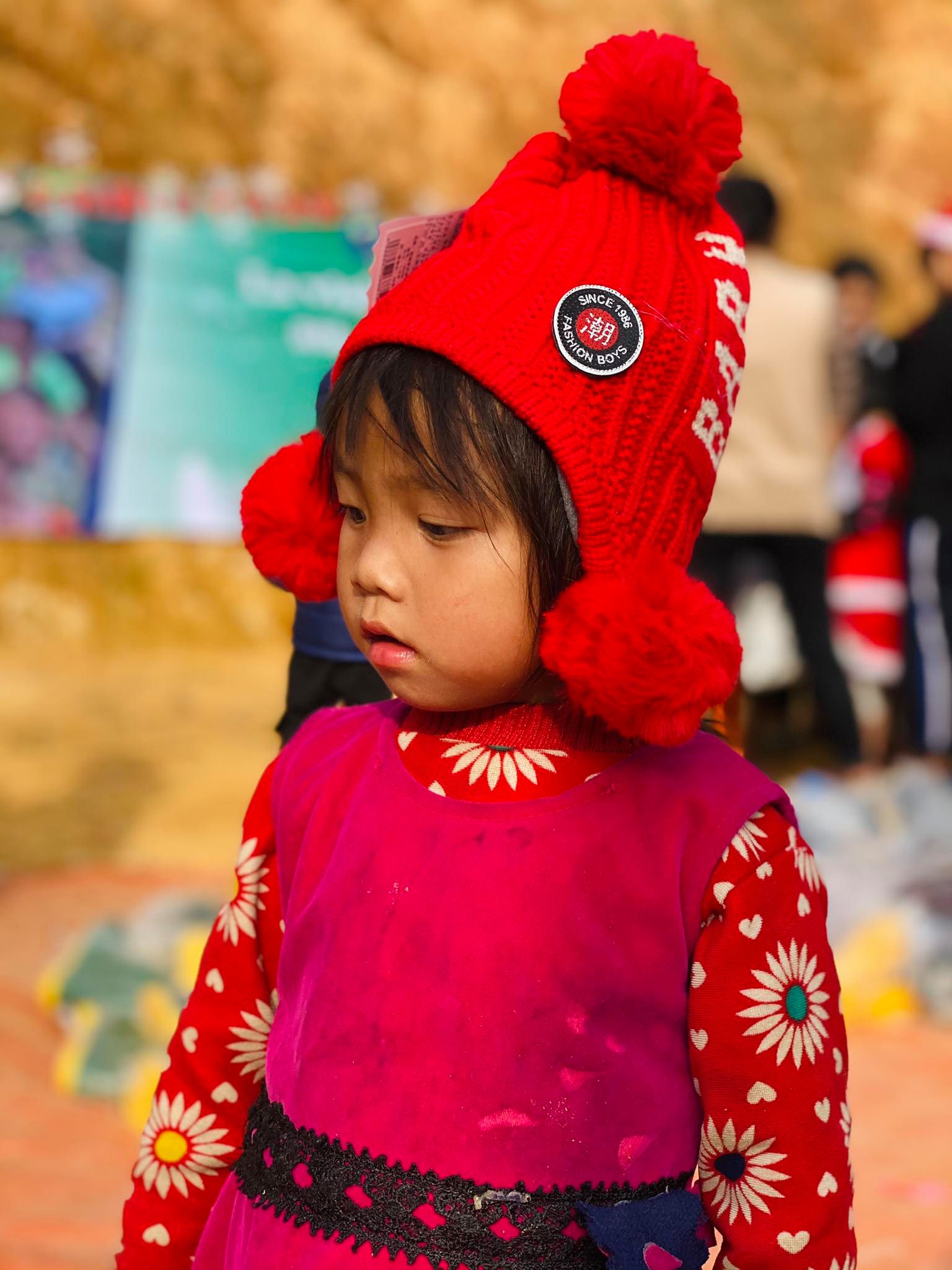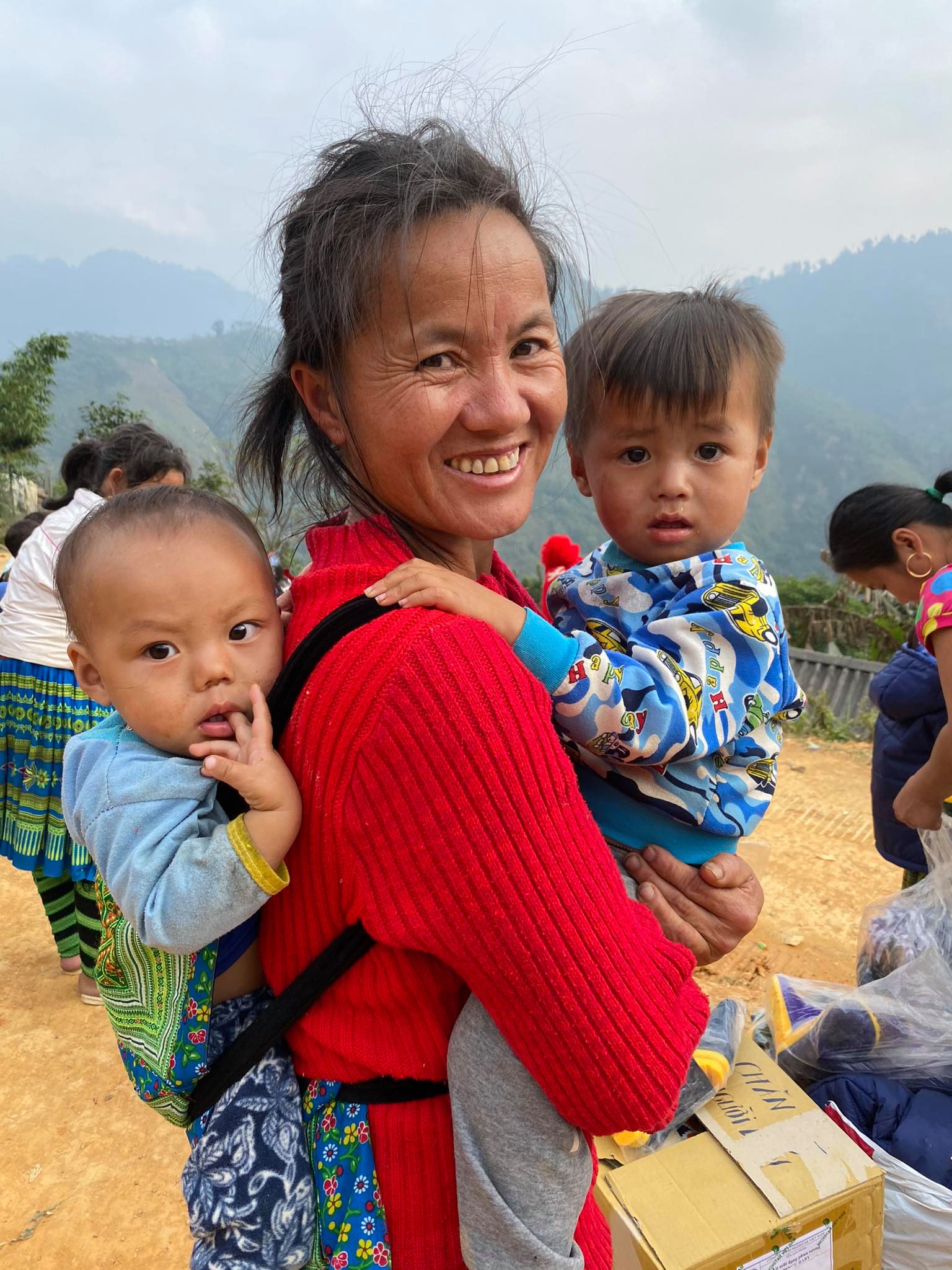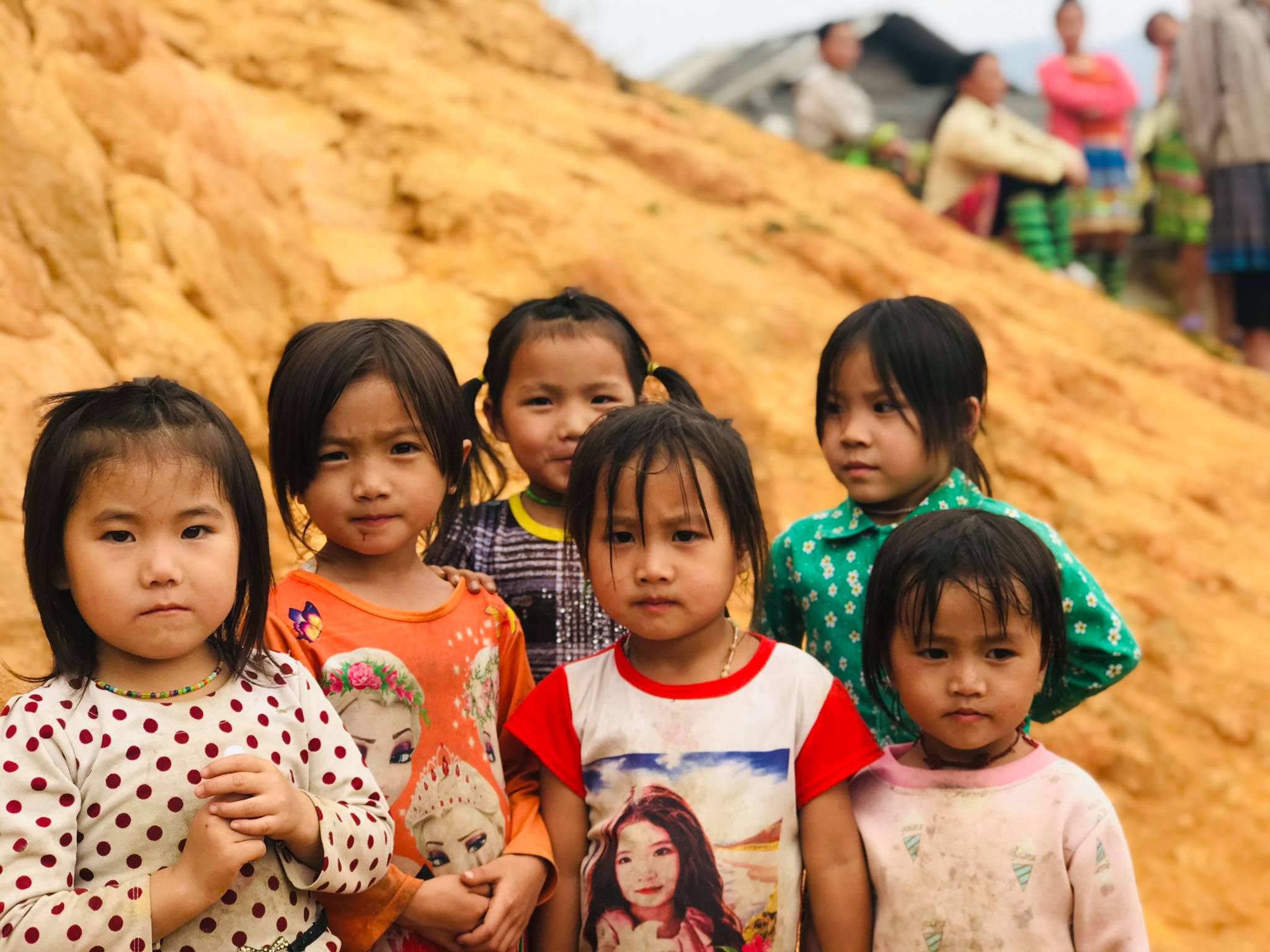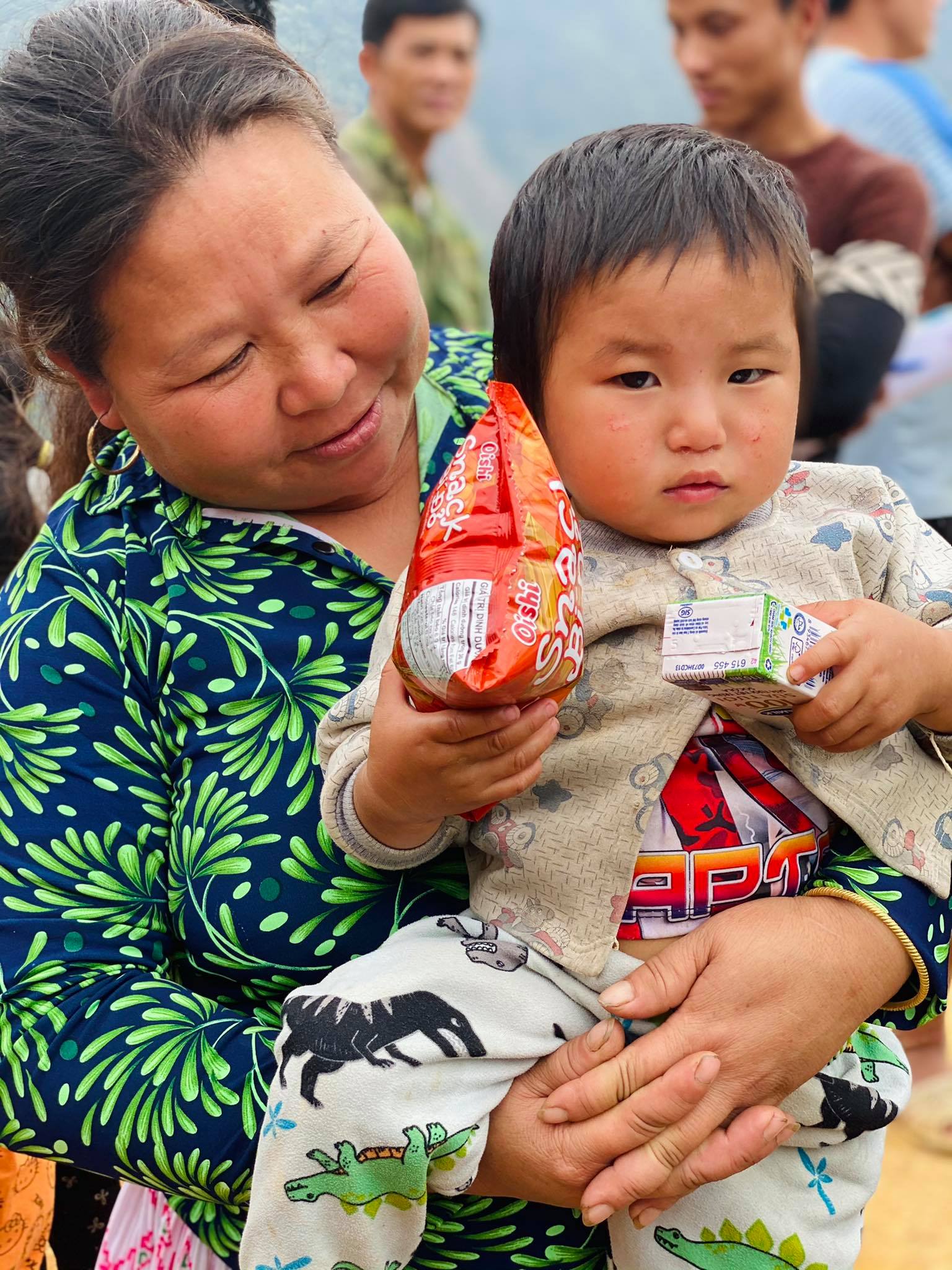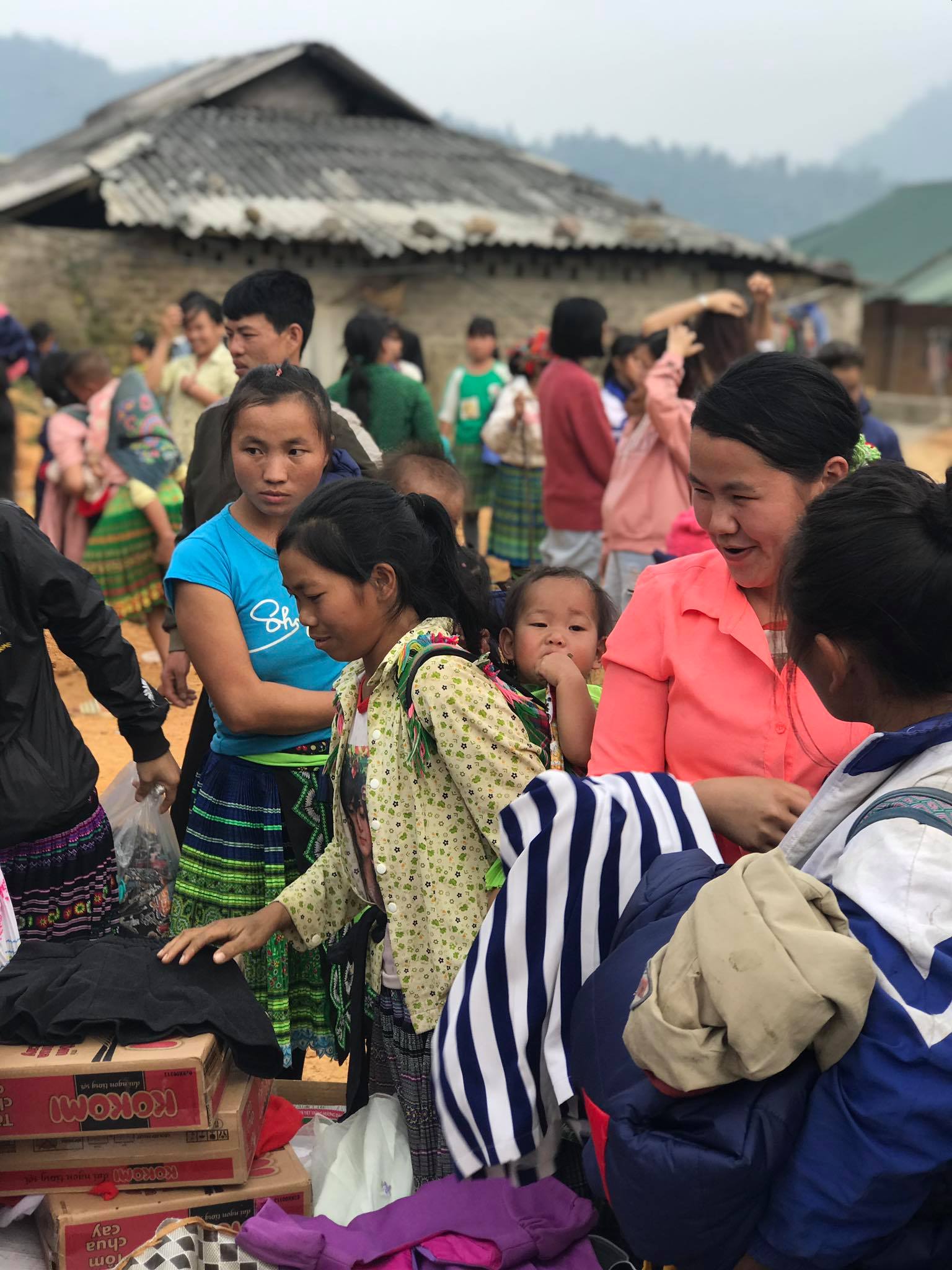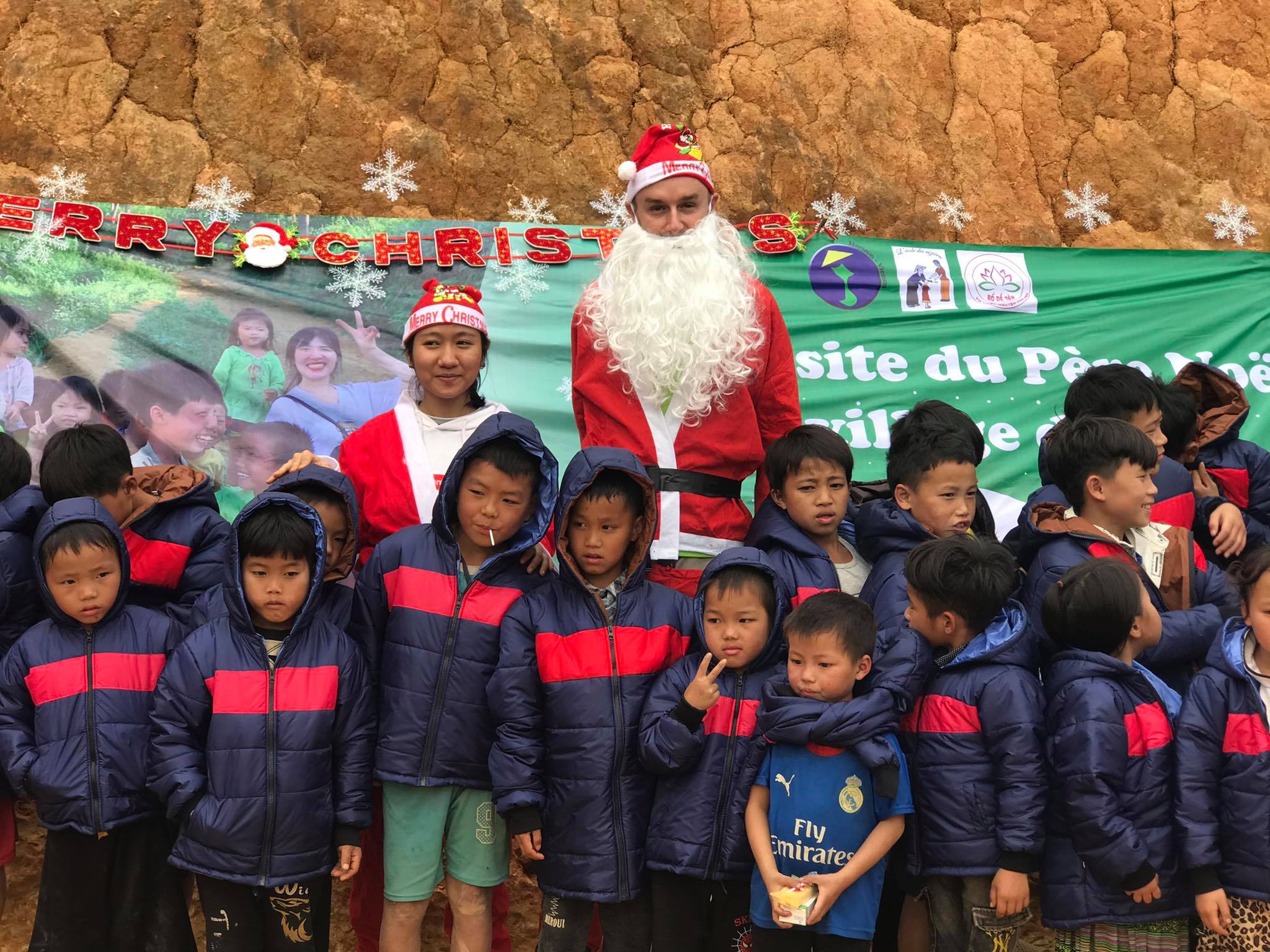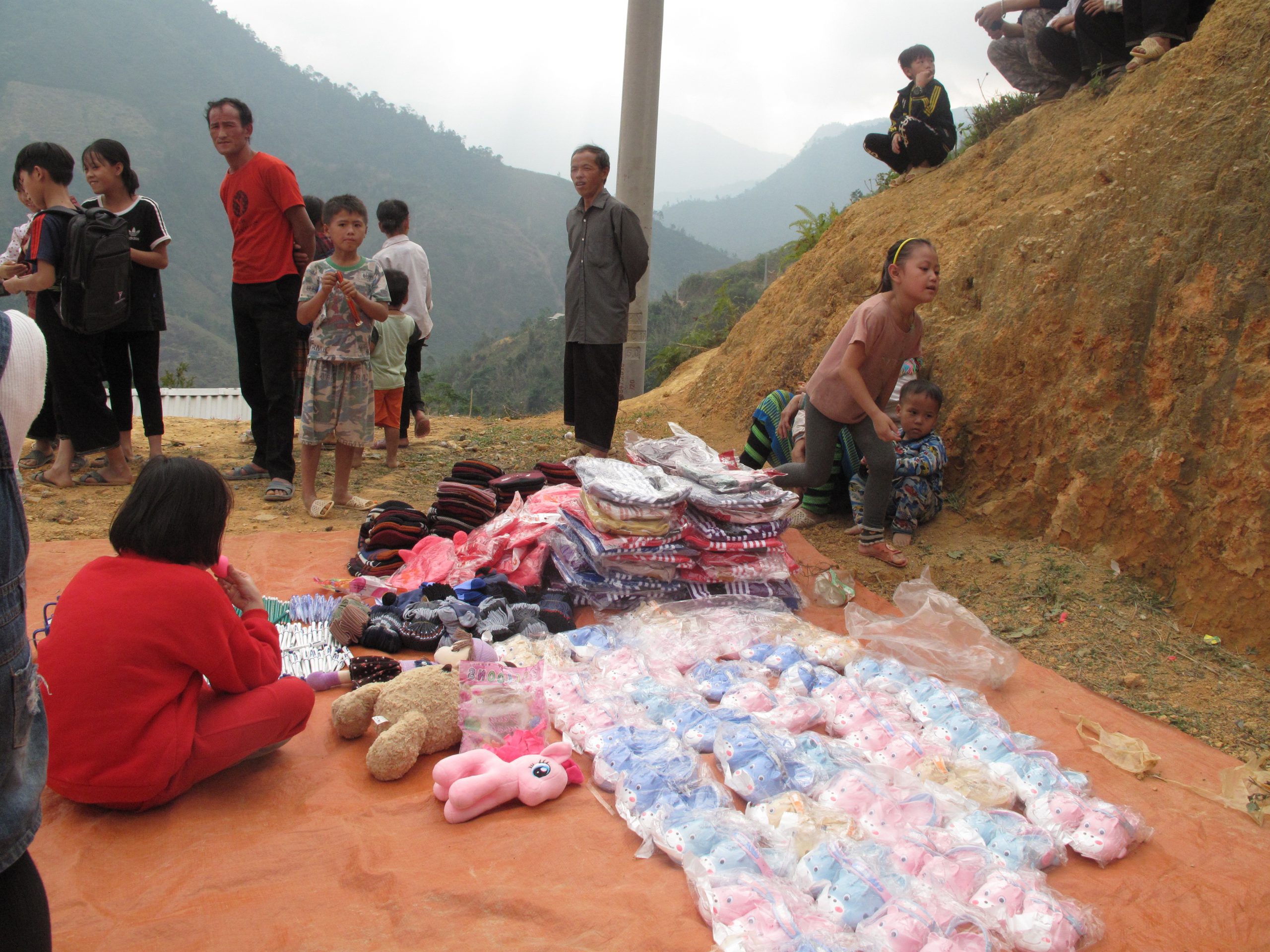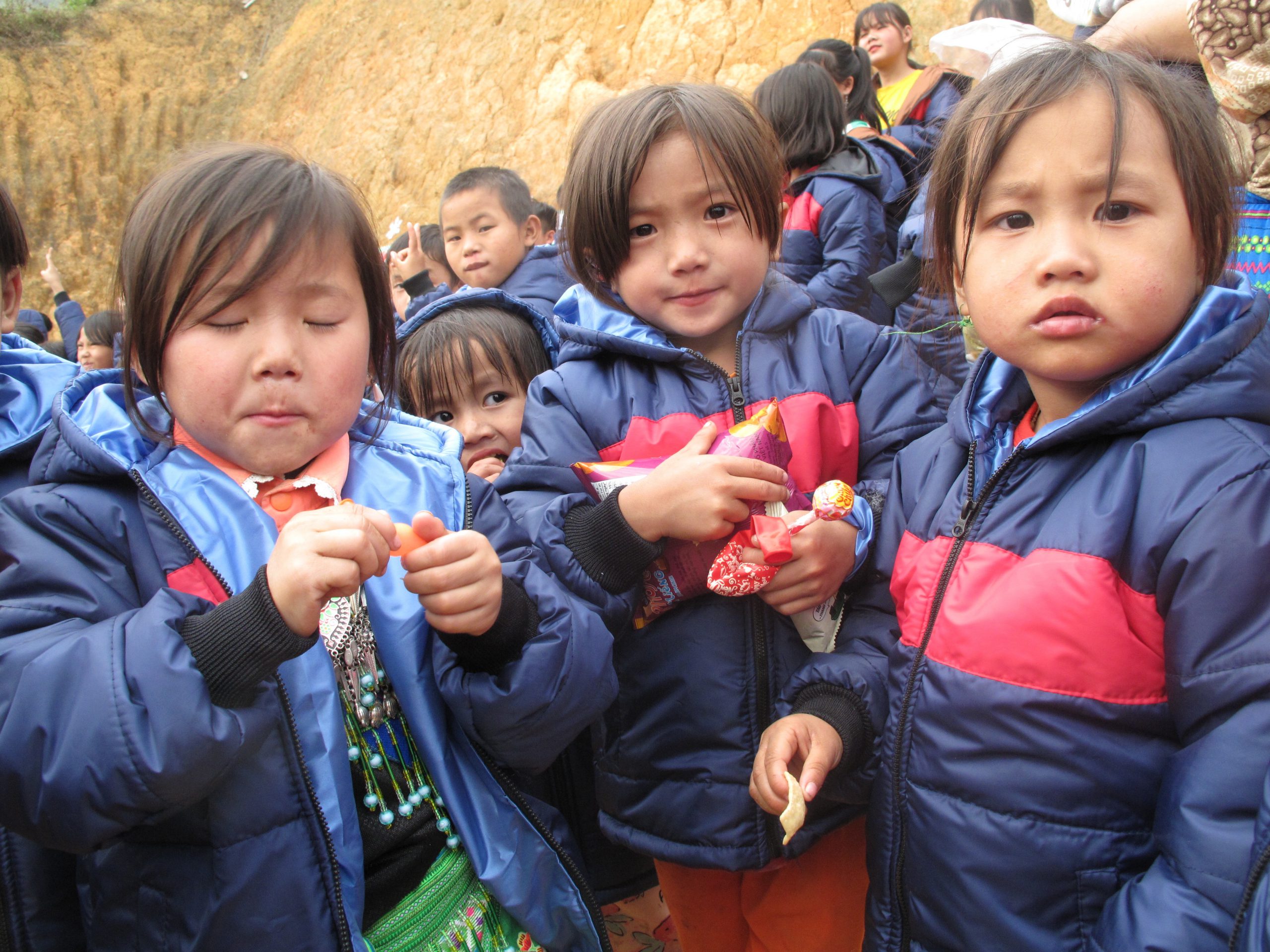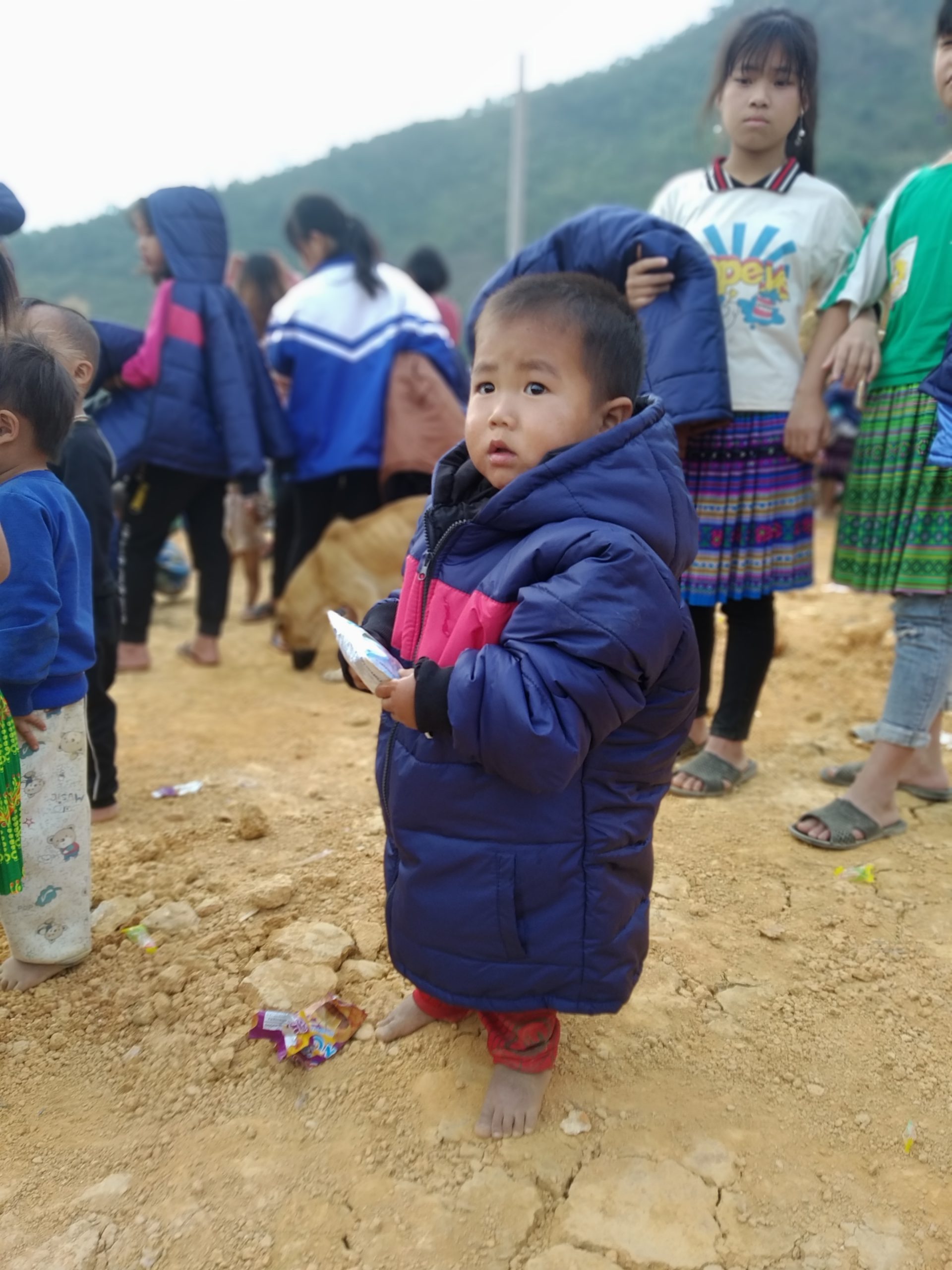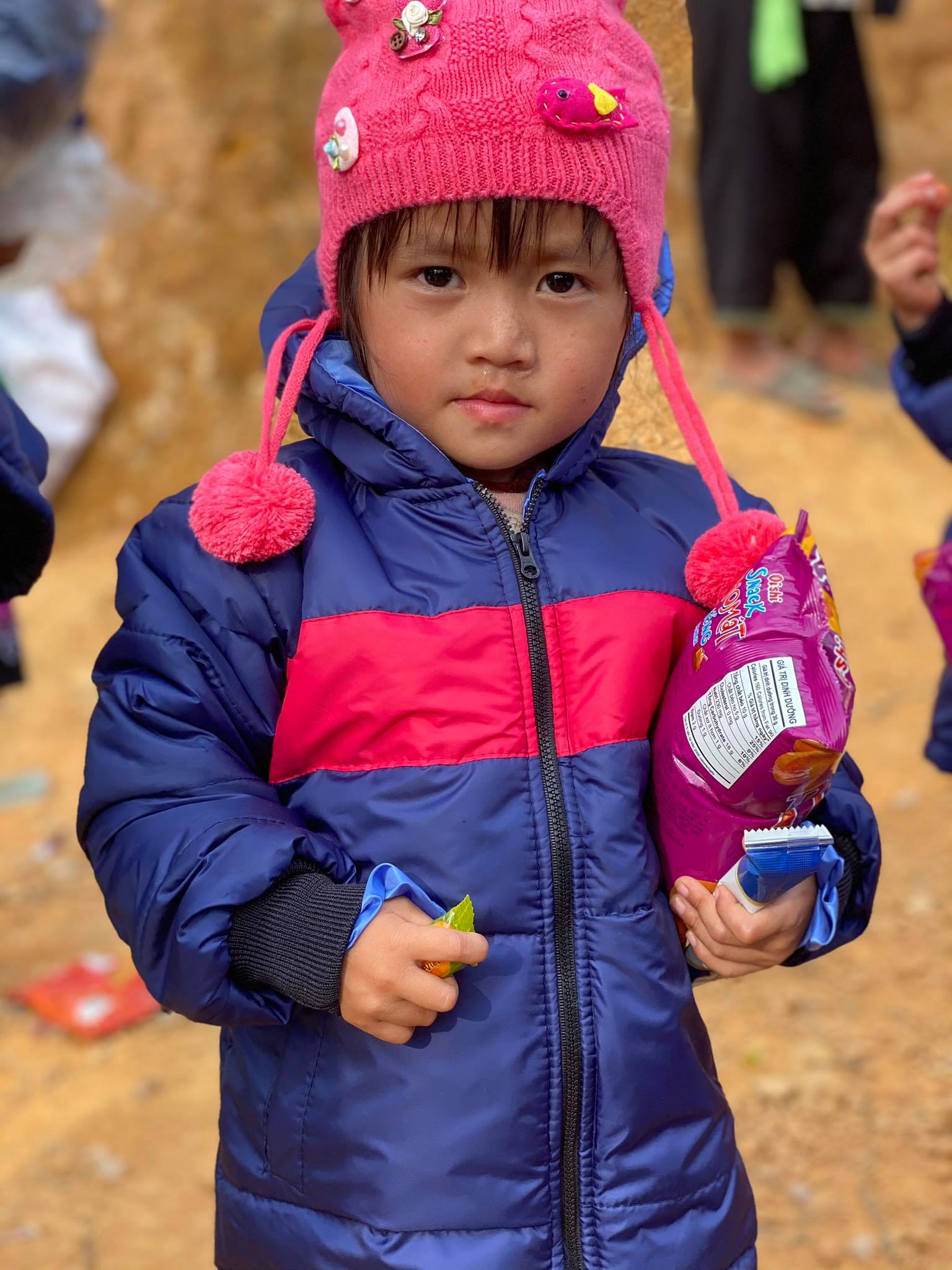 Thank you very much for helping us continue these beautiful projects. We also warmly thank L'école des rizière as well as the Buddhist association that engages with us to create these humanitarian trips.