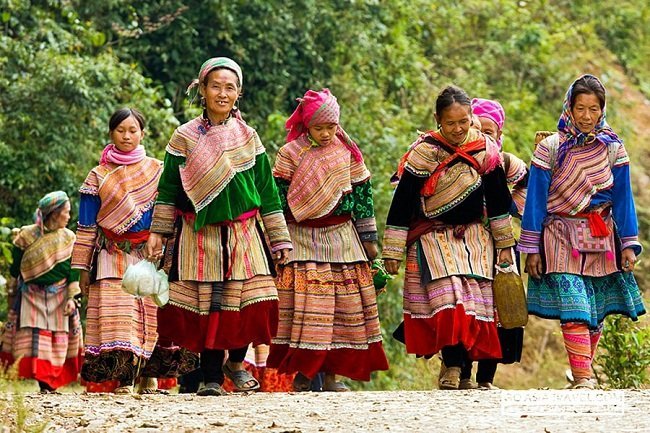 BAC HA – Territories of Vietnamese ethnic groups
Bac Ha is the capital of Upper North where the colorful Mong, Thai, Phu La, and Dao live. Each tribe speaks its own language, practices its own customs, and wears different clothes. The weekly markets and the nights at the inhabitant are the occasions of unusual contact with these populations with the centuries-old traditions.
This mountain district is renowned for its picturesque Sunday market which brings together ethnic minorities including the Hmong and the Dao around small stalls in an atmosphere full of color and popular music. The Bac Ha weekly market is undoubtedly the largest and most famous in Upper North. The main interest of the Bac Ha market is the presence of the minority ethnic group referred to as the Flower Hmong: the Vietnamese, to globalize, call them "mountain people". Their clothing is extremely rich in colors and patterns of the most varied, emotions guaranteed at the Sunday morning market. The traditional costumes of the ethnic groups seduce any difficult visitor and the scenes of exchanges move them…
Markets in the villages of Ban Pho, and Phu La will allow you to discover the daily life of the locals as well as their customs.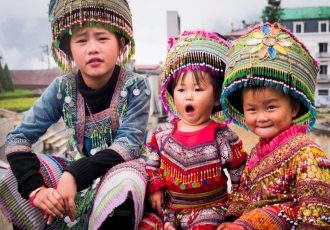 Bac Ha, perched 700 meters above sea level in the upper North region of Vietnam,…