Vietnamese painting – its artistic characteristics and varieties
In Hanoi, any visitor will be struck by the presence of Galleries of Vietnamese paintings of a wide variety: modern paintings in oil, painting on silk, painting on lacquer, folk drawings, etc. with very different themes. In this article, we want to tell you about the characteristics of Vietnamese painting, some types of painting of the country and we will finally introduce some prominent figures of Vietnamese painters recognized worldwide.
Overall, Vietnamese painting is rich in two very distinct heritages: folk painting and modern painting.
1. Vietnamese folk painting
Before the 20th century, Vietnam's pictorial heritages were known especially with two folk schools Hang Trong and Dong Ho. Nowadays, only a handful of folk painters still produce this type of drawings. For the Dong Ho school – the most famous folk school, craftsmen print images already created on woodcuts or on sheets of paper with natural colors. The themes often reflect good luck wishes, historical figures, daily activities and folk allegories, responding to a real spiritual need of the Vietnamese for certain cults, the decoration of houses in the Lunar New Year… Hang Trong's school of folk drawings – the name of a street in the heart of the Vietnamese capital where this activity was once practised – is quite close to modern painting. First of all, printed drawings are produced as models, using engraved wooden boards, before adding quite varied colours using feather brushes. If Dong Ho's drawings are mostly hung around the altars as cult drawings, landscapes of nature, scenes in tales or popular anecdotes, those of daily work… also inspire a lot of their themes.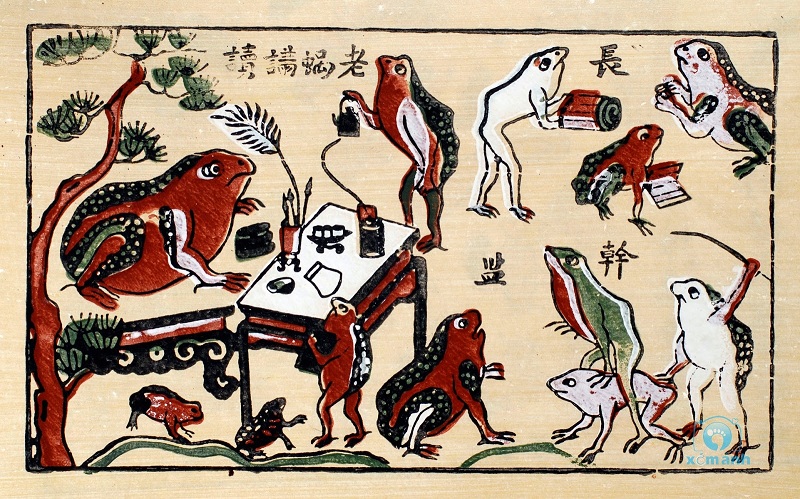 2. Vietnamese painting on silk
"The Rice Merchant" by Nguyễn Phan Chánh, sold in Hong Kong at a record price for Vietnamese painters: about 390,000 USD (25/05/2013).
This Vietnamese painting on silk is another Vietnamese pictorial art that makes the reputation of this Asian country. Nguyen Phan Chanh, a former student of the School of Fine Arts of Indochina was its creator after his failure with the art of modern painting.
The peculiarities of this Vietnamese painting lie above all in its techniques and the quality of the silk used as a support.
The colors used are so well impregnated in the fabric yet they do not stand out on the surface, according to experts in this art. And what is very impressive is that the image does not fade even after washing.
Today's Vietnamese painters use new materials to perfect their works, such as very thin silver or gold sheets to stick on silk. This process is based on the "tempera-oil" technique.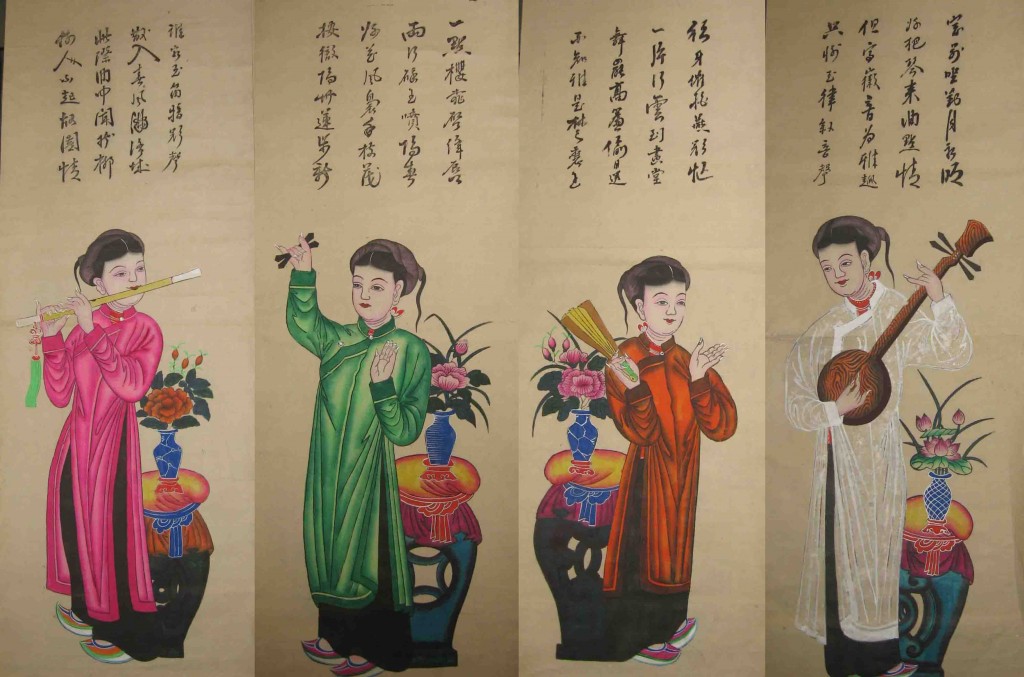 3. The contemporary Vietnamese painting
The birth of modern Vietnamese painting had a very strong link with the foundation of the Indochina School of Fine Arts in 1924. The idea of the creation of this school is already remarkable: to found a school where Vietnamese painters can engage in a modern artistic path by valuing certain supports and materials of traditional and folk art, which will profoundly influence the style of the first generations of graduates and therefore Vietnamese modern painting. Vietnamese painters today still continue to adopt this same principle, while looking for new ideas to improve their works.
And now we introduce you to some prominent Vietnamese painters:
The world of painting professionals knows so far names such as Nguyen Phan Chanh trained at the School of Fine Arts of Indochina and the founder of silk painting in Vietnam; To Ngoc Van, a prominent figure in oil painting and master of many talented painters of Vietnam, renowned above all for his certainty of seeing in oil painting a new means of expression capable of revealing the Vietnamese soul.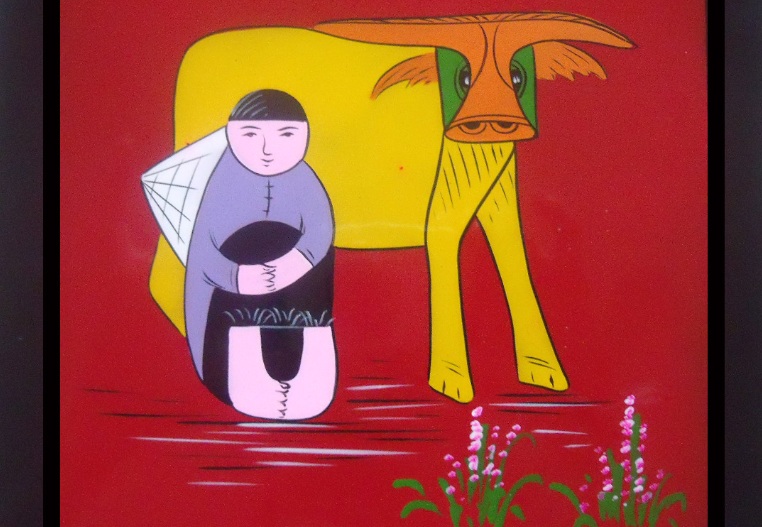 Tran Van Can is another leading figure in modern Vietnamese painting after his successes with very different materials and media. When one wants to find someone who knows how to successfully marry the folkloric and the modern, it is certainly Nguyen Tu Nghiem and Do Cung, who, while courageously embarking on the new artistic path, continue to draw from the sources of infinite inspiration of creation. Or Bui Xuan Phai whose works mainly on Hanoi's 36 trades district are highly sought after by collectors… In this period of the opening of Vietnam that tests the projects of Vietnamese artists, it seems that it would take even more time for new admirable figures of Vietnamese painting to be known to the general public. For now, for those who want to get a global idea about Vietnamese painting, a visit to the Vietnam Museum of Fine Arts in Hanoi will be recommended to them, as they will find very voluminous and very well classified collections of Vietnamese paintings from very different periods. In the city centre, along the streets around the Hanoi Opera House, international galleries have been held very regularly in recent years, allowing an enriching exchange between Vietnamese and foreign artists, and especially to have a fresh look at modern Vietnamese painting and to follow its most recent evolutions.
For those interested in Vietnamese folk pictorial art, the following addresses will be offered: Dong Ho Prints Village in the neighbouring Bac Ninh province of Ha Noi; the village of painting on lacquer Do Xa…
We now invite you to discover Vietnamese paintings through our videos!