The riches and varieties of Vietnamese silk
Vietnamese silk weaving is one of the oldest crafts in the country. The 54 ethnic groups of Vietnam inhabiting this territory almost all have their own model of the loom with the use of very diverse materials (cotton, hemp, bamboo fibre, even banana).
Vietnamese silk has become, since the 7th century; the date of the discovery of the secret of its manufacture, the most famous fabric in this country. The Ha Tay region next to Hanoi is considered the cradle of this activity related to the cultivation of mulberry trees. By the period of the Chinese protectorate, Vietnam's silk products were already gaining a considerable reputation. So much so that they were often part of the tributes demanded by the Court of the Middle Kingdom. The manufacturing techniques of that time were already very sophisticated and diverse.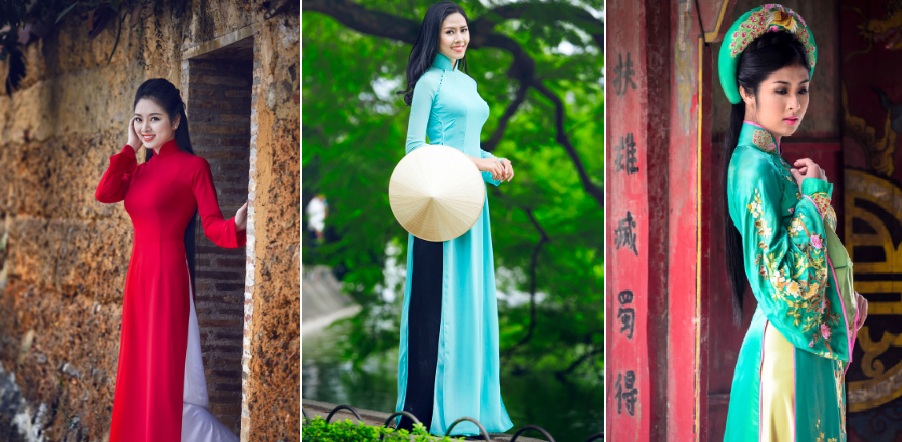 A bit of Vietnamese silk history
As was the case for many other craft fields, during the eleventh and twelfth centuries marking the beginning of the feudal regime Ðại Việt, silk weaving experienced an astonishing resurgence. It was the effect of the Ly Thanh Ton king's decision that the Court would only use Vietnamese brocades. Vietnam, for this reason, takes an important place in the Silk Road trade linking Asia and Europe.
Famous Vietnamese silk village
The famous silk village of Van Phuc 10 km from the centre of Hanoi is the oldest and most famous weaving village in the Red River Delta, of the exceptional quality of its products. His products were of two main kinds: transparent silk, or the, for Annamite costumes; brocades (or paperback silks: gấm) for the ceremonial costumes of the kings and mandarins of Vietnam. The exceptional quality of silk of Vạn Phúc is due mainly to the use of very fine threads (tõ no), beautiful and resistant.
For at least a hundred years, Van Phuc's products have already been present at international fairs in Europe. Like the international fair held in Marseille around the 1931s. It was therefore the most open Vietnamese silk village in the world. There remain today testimonies of this opening and also of a certain modernization of this profession at that time.
There are old Jacquard brand machines of Lyon origin, known as the first dimensional "programmable" weaving tool.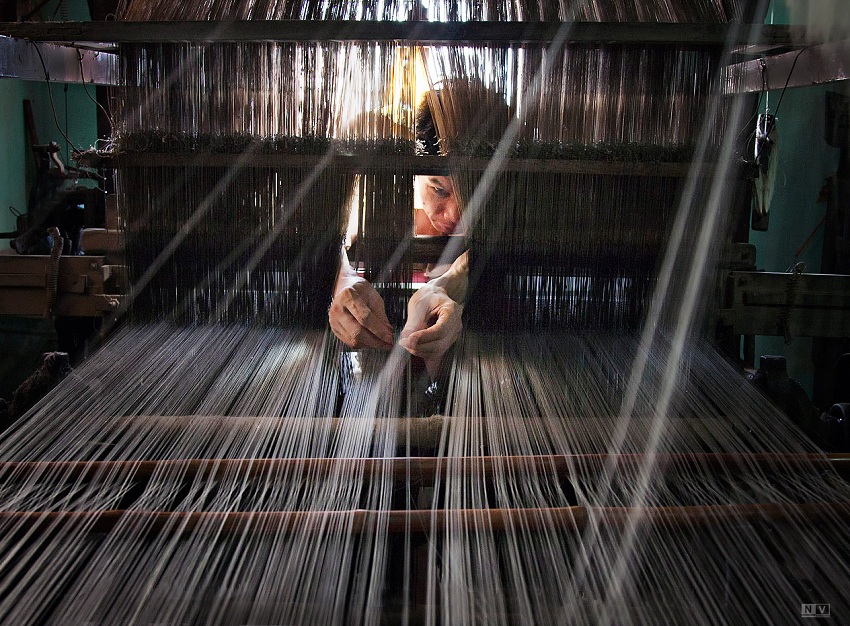 In recent years, while Vietnam's trade is already opening up widely to the world; Van Phuc's craft business is exposed to fierce price competition. This forces many families in this village to adapt their production methods in a rather negative direction; more regular use of synthetic fibres; manufacture of products of lower quality… at the risk of losing thousand-year-old know-how and brand.
This village has already made initial efforts to reorganize. In order to protect the brand of his village "Van Phuc", such as the creation of an association of producers with standards to be respected…