Our dear travellers!
Here is some news about the humanitarian trip we undertook this weekend September 07, 2018. We sincerely thank you because it is thanks to you that we could finance this expedition.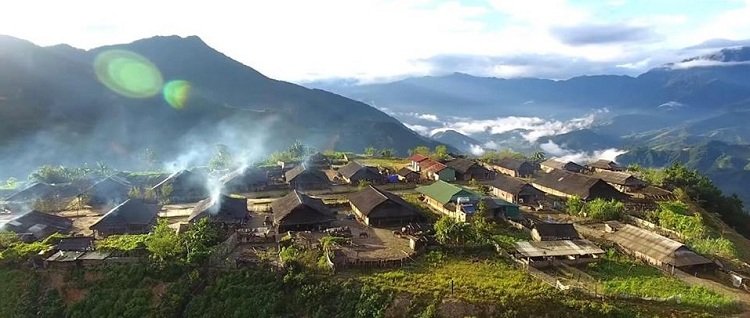 The village of Cu Vai is the most remote place in the province of Tram Tau, in northwest Vietnam, about 270 kilometres from Hanoi. It is home to 52 families with over 120 children.
Our transport will bring school supplies, clothes, hats, foodstuffs and toys for all the families.
It was after a ten-hour journey, on really bumpy roads that we arrived at the foot of the village. The place is accessible only on foot or by motorbike we plan to leave the next day at 5:30 am to hike and load the supplies on the motorbikes!
We start our ascent, 6 kilometres of a hike on a rough path… In flip-flops, in shoes, in sandals, in water, in mud… and with a smile, we arrive at the hilltop village…
We are welcomed by a group of children. At first shy, but we quickly got to know each other and shared some beautiful moments.
The bright faces of these little ones at the sight of the gifts warmed our hearts!
We hope you enjoyed these pictures. On our side, we were delighted to share this moving and exciting experience. All in happiness and good humour that characterises us!
We finished this humanitarian project successfully, filled with emotions, tears of joy and happiness. The smiles of the children warm our hearts and give us courage to continue our next activities.
Once again, HORIZON VIETNAM Travel would like to thank all the volunteers and donors, and especially our dear travellers, for helping us to complete this wonderful work.
See you soon !