Vietnam visa is compulsory for your stay of more than 15 days in Vietnam. Citizens of most countries must complete the necessary procedures to be granted a visa by the Vietnamese Embassy in the country of departure. It allows foreigners to enter and exit Vietnam at international airports in Hanoi, Ho Chi Minh City and Danang or across any of its land borders shared with China, Laos and Cambodia. It will be valid from the date you stated in the form (desired length of stay).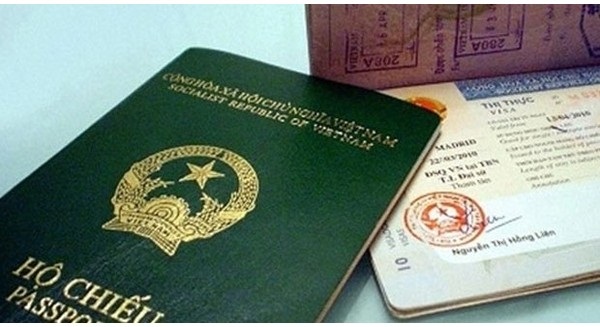 Note that the passport must be valid for 6 months after the expiry date of the visa.
Vietnam visa types
1. Tourist:
General duration of 1 month, with single or multiple entry.
2. Business:
General duration of 3 months, with single or multiple entry, have right to work in Vietnam. Currently, the procedure for obtaining the business visa is simpler and less expensive, however, it still costs more than the tourist visa.
3. Studies:
You can enter Vietnam with a tourist visa. After that, to study in Vietnam, you must ask the Vietnamese Immigration Department for a change in status.
4. Transit:
Maximum duration of 5 days. The Vietnamese Immigration Department always issues transit visas for tourist groups with accompanying guides. It is necessary to present the itinerary of the stay and the guarantee of a tourist agency.
Exemption
Currently, Vietnam is applying a 30-day visa exemption system to tourists from ASIAN member countries, and from January 1, 2015, for citizens of 7 countries (Russia, Japan, Korea, Denmark, Norway, Sweden and Finland).
This new regulation is valid for a period of 5 years, from January 1, 2015 to December 31, 2019 and could be extended according to Vietnamese law.
Prolongation
It is often said that the Vietnamese are very strict about the duration of visas. Officially, visa extensions are not terribly expensive, but they require going through a tourist agency or a local correspondence (your hotel, for example) when you are there. Of course, you do not have to wait, the procedure takes up to 7 days (5 working days), it will be very expensive to apply for such a short extension and you can only ask for one extension of 30 or 90 days, depending on the type of visa.
How to get a Vietnam visa?
Vietnamese Embassy

 

in France

,

Belgium , Switzerland

:
You can directly contact the Vietnamese Embassy to inquire about the procedures necessary to receive a visa in Vietnam. With this type of visa, you leave quietly for Vietnam taking advantage of the time when you arrive in Vietnam.
You apply for your visa through this site of the Vietnamese Ministry of Foreign Affairs by following the instructions to receive it before your departure for the trip.
You can get a form called Letter of Invitation through the service of a local travel agency or by mail to receive a form called an Invitation Letter, stamped by the Vietnam Immigration Department. With this form, you do not have to do anything at home with the visa.
Price
When it comes to visas, visitors will surely think of another question, just as important as other questions, which is how much should one pay for a visa? It always depends on the type of visa of each person: single entry, multiple entry, few or many months, etc
See more:
–  Visa in Cambodia
–  Visa in Laos
We hope you will have a good trip!