"Nem" is a traditional dish of Vietnam that is well known to Westerners, it is an ideal dish to share with family or friends. You can eat it every time you enter a Vietnamese restaurant.
During your trip to Vietnam, with Horizon Vietnam travel you will often have the opportunity to taste dishes. We tell you a little more here about this emblematic dish of Vietnam and offer you the recipe of Vietnamese nem so that you can cook it at home.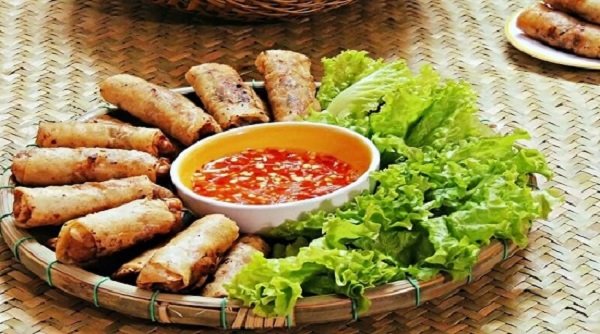 At the bottom of this article you will find a video link of our team that explains in detail how to do the Vietnamese nem.
Where does "nem" come from?
Nem is a dish belonging to the royal family:
Nem at its origin was a dish that serves only aristocrats and members of the royal family because of its complexity in terms of ingredients and preparation. The French, when they discovered Vietnamese culture and gastronomy, named it "imperial pâté" according to its use reserved for the elite!
Despite the shape of the rolls that resemble the egg rolls of Hong Kong, nem is a unique dish of Vietnamese origin. Because it differs by its galette, its padding and also its seasoning.
Its originality
First of all, differently from the cakes of Hong Kong egg rolls which are made of wheat flour, the galette of nem is made of rice flour and very finely spread. This one is different compared to other cakes like that of the spring roll which is a little thicker … This thinness does not require the step of soaking them in water, but earlier a pre-preservation in the banana leaves, to moisten the cakes. This step makes them the perfect flexibility to facilitate the ride. There is also a "rế" version of the cake, which has the shape of a fairly dense grid, and which makes nems even more crunchy.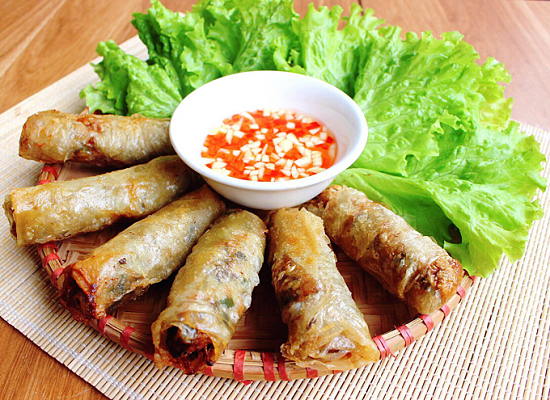 How to make "nem"?
1. Ingredients (4 people):
Stuffing of nem:
500 gr ground chicken

1 grated carrot

30 gr of dried shiitake mushroom

1 onion cut into small pieces

50 gr of transparent vermicelli

Soybean shoots

1 egg

Salt, pepper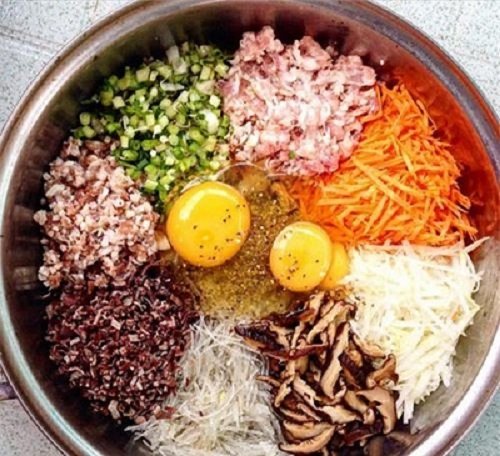 Envelope:
1 pack of rice cakes

1 litre of oil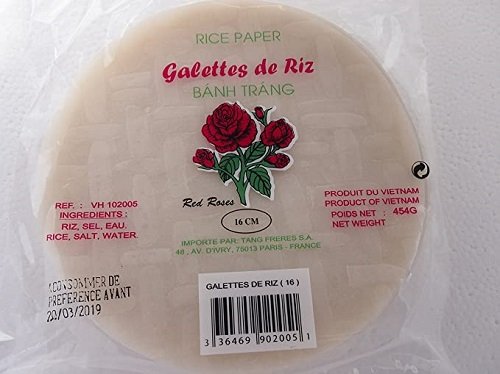 Sauce:
Nuoc mam (Fish brine)

01 lemon

Sugar

02 garlic bulbs

Chili pepper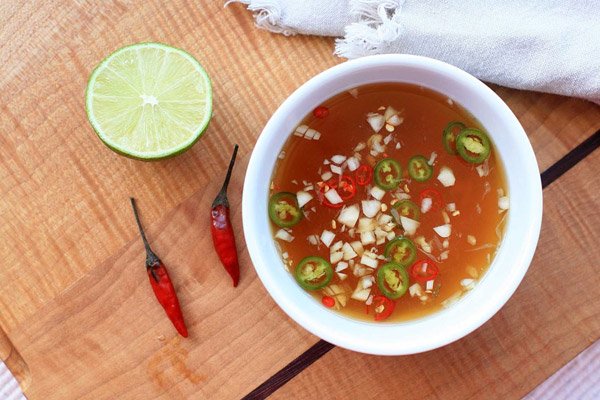 Accompaniment:
It should be noted that the stuffing of nem is quite complex and varies according to the region.
2. Preparation:
Preparation of nem:
Soak (30 minutes minimum) vermicelli and mushrooms in warm water.

Finely chop the onion, and garlic and cook them in oil

Slice jicama

 

and carrots

Mix chicken meat, vermicelli, mushrooms, jicama

, carrots, soy sprouts, eggs, onion and garlic.

Season the mixture of salt and pepper

Mix everything with both hands until you get a homogeneous stuffing

Soak the rice cakes by placing them on a wet towel

Put the mixed stuffing on the cake

Roll upwards until the cake completely covers the stuffing

Heat oil on a stove

Put nem in the oil

Cooking is finished when nem gets a golden colour (about 05 minutes)
Preparation of the sauce:
Prepare the sauce in a bowl according to the proportion: 01 dose of nuoc mam for 03 doses of water.

Add a teaspoon of lemon juice, and a teaspoon of sugar

Add the chopped garlic and minced pepper to taste
Presentation:
Arrange the nems accompanied by the green salad, aromatic herbs and sauce.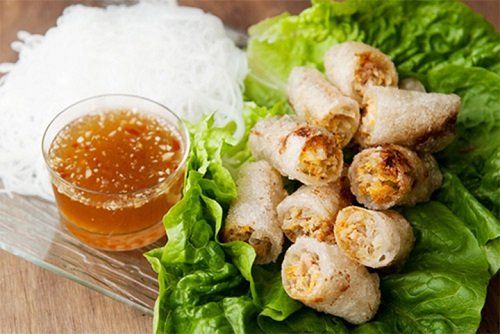 Nowadays, thanks to the import and popularization of dairy products such as mayonnaise sauce, cheese and others; nem in Vietnam is starting to have variants: seafood nems, where the interior behaves of different seafood and minced vegetables, mixed with mayonnaise instead of egg yolks. Nem after rolling is soaked in an egg beat. Then it is covered with breadcrumbs and finally fried until it chips. This nem is eaten not with nuoc-mam but with soy sauce or mayonnaise.
Nem has earned its entry in the French dictionary a long time ago. It has also become one of the favourite Asian dishes in the world. More and more often there are cooking workshops that present nem as one of the two dishes representatives of Vietnamese gastronomy.
Video of the explanatory to do the Vietnamese nem: