Being the 3rd  country of rice export in the world, Vietnamese rice certainly occupies an important place in the economic life and the daily life of Vietnamese. However, it is also one of the main elements in the spiritual and cultural life in Vietnam.
Vietnamese rice and its agriculture: rice cultivation
Rice means rice paddies, which is the term used to describe the fields where rice is grown.
Rice fields, whether in the mountains or in the plains, are very present in Vietnam. They have even modified some aspects of the mountain landscape with the famous rice terraces. In order to complete the information on Vietnamese rice and to know more about rice growing, here is an article on rice fields in Vietnam.
Rice in Vietnamese worship
As far back as history goes, in the country's oldest legends, Vietnamese rice already existed. We present the rice dishes on our altar to pay tribute to our ancestors. Sticky rice and trays of xôi vò (sticky rice cooked in a rather complicated way) are prepared as wedding gifts; we never forget a bowl of rice topped with a hard-boiled egg on the altar of a recent deceased …
The cultural aspect of rice is therefore undeniable.
It is indispensable in Vietnamese cuisine
The ubiquity of rice in Vietnam is very obvious. As we mentioned in our overall presentation on cooking in Vietnam, the Vietnamese rice bowl is the only invariable thing in the vastness of Vietnamese dishes. In addition, it is consumed in multiple ways. let's see here the different categories of Vietnamese rice.
The different categories of rice
Cơm

Cơm: cooked white rice, the most common form of rice. A bowl of cooked laughter has as important a role as that of slices of bread in a French meal. Any other dish serves as a side dish. In the past, ancient aristocratic families added lotus grains to obtain fragrant rice.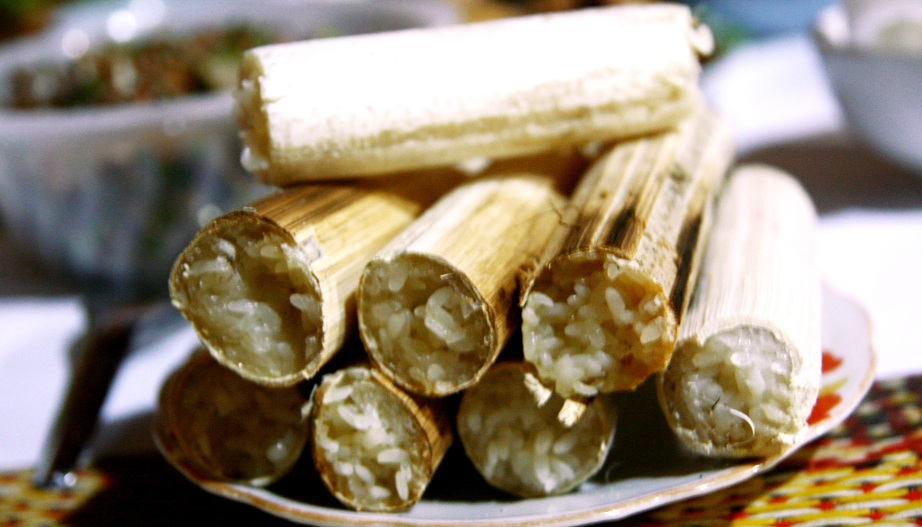 Cơm tấm
Cơm tấm: broken white rice. Before, in the South, the poor could not afford to buy whole grain rice, the one of good quality, but could only buy broken rice. They cook them and serve them on a plate with a piece of meat, another vegetable … and that's a meal. The star of vietnamien_ Cơm tấm rice is its sauce, made of fish brine mixed with sugar, which gives the dish a unique taste. But over time, cơm tấm has become nowadays a favourite dish by officers thanks to its convenience.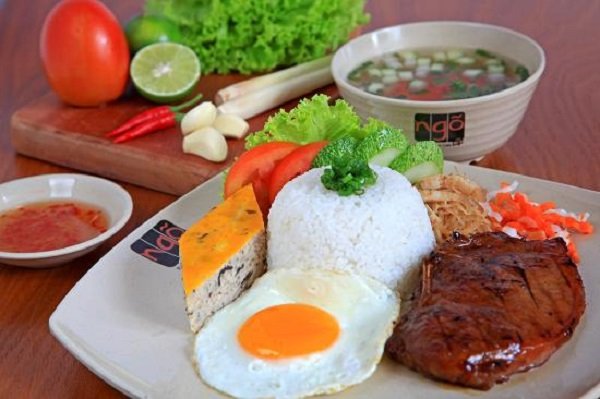 Rice soup
Cháo : Vietnamese rice cooked with plenty of water, which gives a soup texture to the rice. In the time of famine, there was not enough rice, and the only thing we had was cháo. Yet, nowadays, of its lightness, it has become the first choice to feed the sick or small children whose digestive system does not work very well. It's also a great choice for a night meal: no one wants to bloat before they sleep.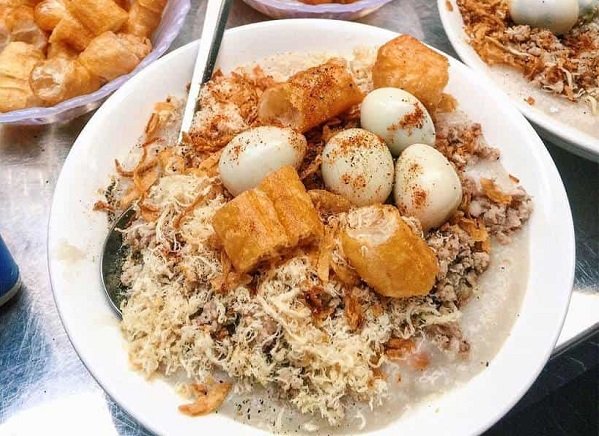 Rice pasta
Bún, phở, mì, bánh canh… are the names of Vietnamese rice-based pasta. Besides the origin (rice instead of wheat), a notable difference with wheat pasta is that pasta from Vietnam is always served fresh. While in Europe, dried and canned pasta is more often found; and if you want to have fresh pasta, you either have to put yourself in the kitchen or pay a fairly large sum.
Pasta, this range of variation of rice products is very varied. Bún and phở are variations of the North, where bún are the round-shaped threads that are eaten with various broths, which are rather acidic and slightly spicy.
While phở is obviously one of the ingredients of the famous phở, served with beef or chicken broth, especially in mountainous regions like Tuyen-Quang. It is served with a sweet and sour sauce, which is an interesting marriage of Vietnamese and Chinese cuisine. discover here our recipe for the pho in the video!
The mì, bánh canh, bánh hỏi, hủ tíu… are variations of the central and southern regions. They form very appetizing specialties such as Mì Quảng, bánh canh Hội An, bánh hỏi cuốn chạo tôm, hủ tíu mỳ… To discover, certainly, as soon as you have the opportunity.
Here is a succulent example of a Vietnamese dish with Bun, bun bo Nam bo!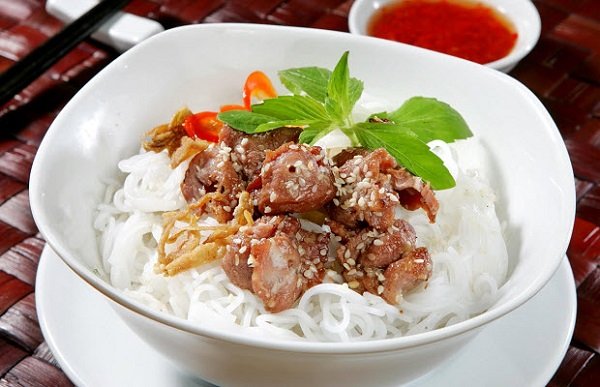 Cốm
Cốm_ is young rice, sometimes called green rice. It is one of the identifying features of the gastronomy of the regions in the Red River Delta. Young, because it is sticky rice harvested a month before it matures, and it is still slightly wet. It is fried in order to retain the subtle taste and smell of fresh grass. Then it is smashed about 7 times in the mortars. Finally, portions of cốm are wrapped in lotus leaves, to add a delicate smell to the nuggets. The cốm is eaten on its own or with ripe bananas.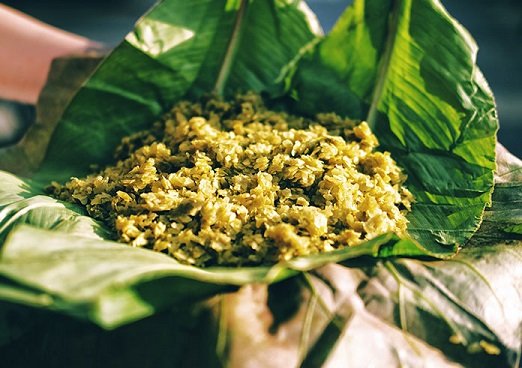 Vietnamese rice is in any case the soul of the meal in Vietnam. Thanks to globalization, he is becoming more and more famous and takes with him Vietnamese recipes to the four corners of the world.
We dedicate many articles to rice and Vietnamese cuisine, check out our dedicated section!