For a little over a year now, Horizon Vietnam Travel has been involved in a new humanitarian project. Its purpose is to build houses in remote and very poor villages.
In the previous months we have already helped to build 10 houses, like Mr. Chao A Tu's family.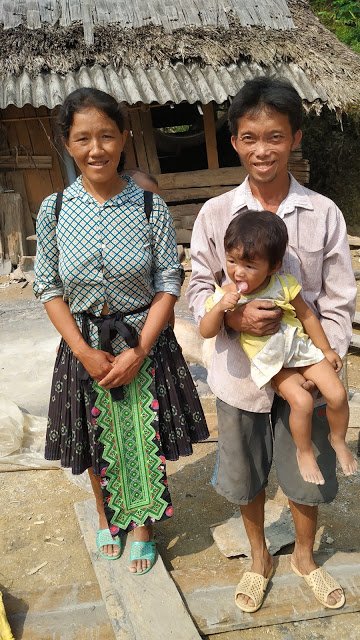 You will find by browsing our site some testimonials of our past construction projects, the smiles of the villagers we help are our best reward.
Despite the difficult period linked to the Covid 19 crisis, we are doing our best to continue the humanitarian projects that are close to our hearts.
This Saturday, May 30, 2020, a small Horizon Vietnam Travel delegation is moving to the villages of Khe Kẹn and Đng Hẻo to initiate the launch of construction of 4 houses.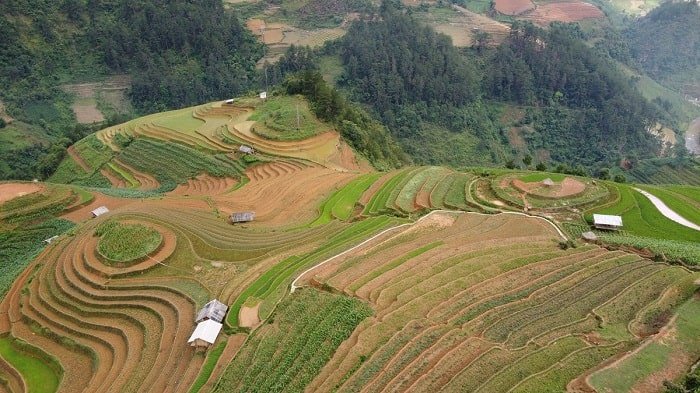 These two villages are close and are located in the province of Yên Bái, District of Văn Chấn
Here live the Mong and White Thai ethnic groups, they live mainly from the cultivation of rice, the breeding of chickens, pigs, buffaloes…
For these projects, we collaborate with our friends and partners "New lands" and "the Buddhist school of Vietnam" who participate financially in the project. We thank them for their commitment!
So we leave Hanoi at 6am for about 4 hours drive, it's a bit long but the road is very beautiful with the rice fields which are in bloom!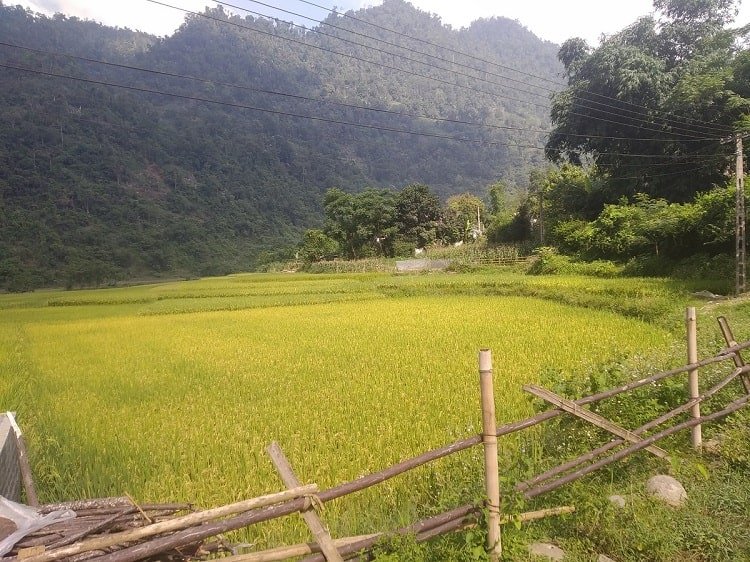 We go to the first village of Khe Ken to sign the contracts and discuss with the inhabitants. It's a great moment of joy, discovery and exchange!
We got to know this village through a friend of Bau, a local teacher in the village, who wants to help the conditions of the inhabitants.
Here it is the family of Ho Ha Ho, whom we are going to help, they are farmers and live in a very uncomfortable house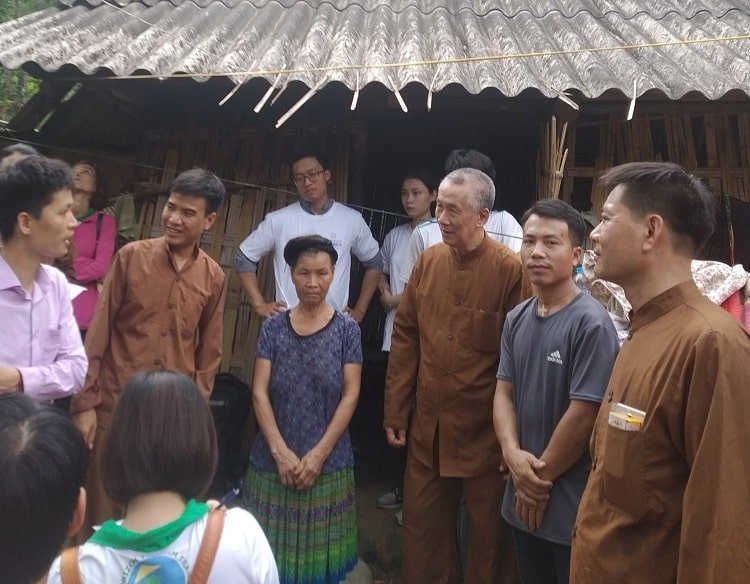 In fact we realize that for a relatively affordable sum, we can really change the lives of human beings, what happiness!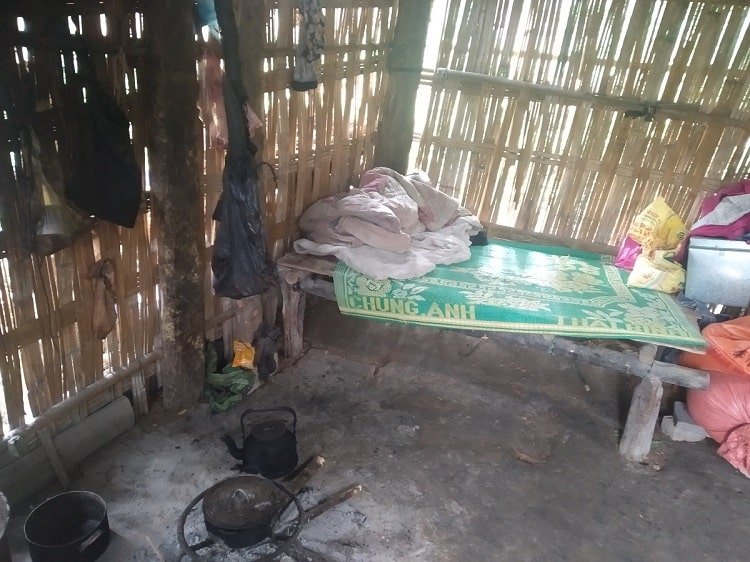 As all the inhabitants help to build, the price of a house is low it takes about 1000 euros for a house.
We then visit a second family, for whom the construction project is well advanced: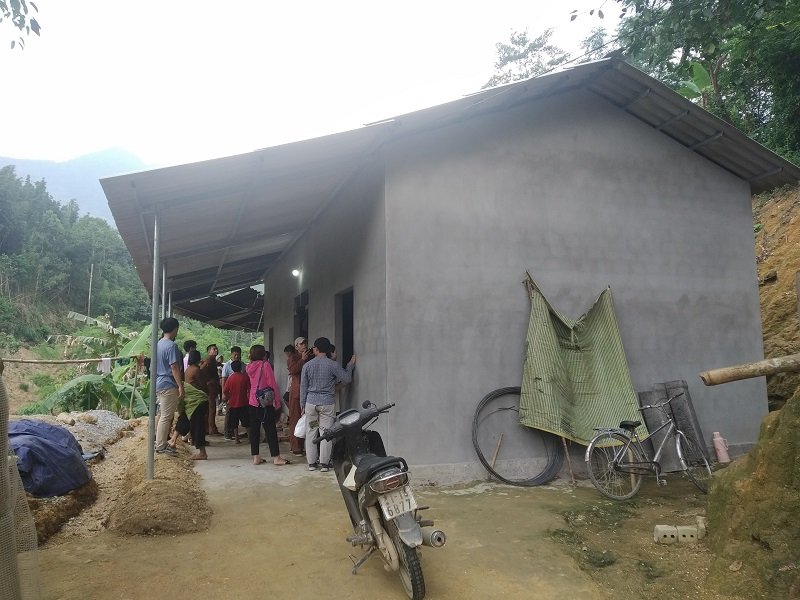 In the neighboring village, in Đồng Hẻo, we sign a large contract for a house of 10 people: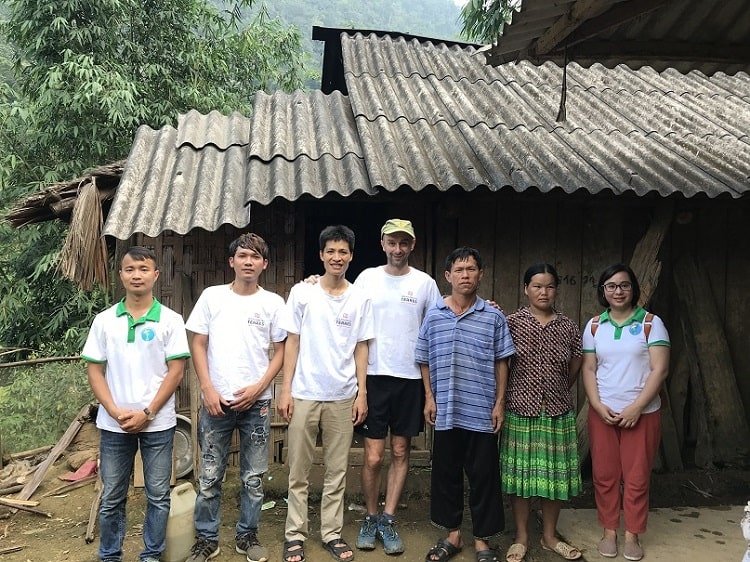 On this beautiful day of May 30, 2020, we launched the project to build four new houses.
These four new projects are funded with the help of our "new lands" partners and the Buddhist school of Vietnam, we would like to thank them again for their help!
It will therefore be 14 houses built with Horizon Vietnam Travel, and thanks to you who traveled with us. Giving us the opportunity to realize these beautiful humanitarian projects. We want to help as many people in need as possible and continue these great humanitarian actions! 
See you soon