It is common to hear that life is always going faster these days… However, we want to slow down, we aspire to a calmer life, with the desire to do a little less. We strive for quality rather than quantity. So if there is a context where we can agree, it is the holidays! Slow travel in Vietnam or the "slow-travel" philosophy!
The vision of tourism at Horizon Vietnam Travel shares this philosophy. However, we are aware that coming from France, a country far from Vietnam, the travelers wish to make the most of what the country offers.
Everyone's conscience defines what 'make the most of' means. Previously, we wanted to see the most things, have a lot of experiences and meet a lot of people.
It is now often appreciated to go into detail, to deepen communication, to stay longer in one place.
Let's see together what slow travel in Vietnam or the philosophy of "slow-travel" means.
The slowness
As the name suggests, slow travel involves being slow, and the days we have available for travel are not always stretchable. In order to allow ourselves more time during the journey, we can then limit the places to visit and the activities to do when we organize and plan our trip.
The slowness is also knowing how to take advantage of the present moment, not to think about the other stage while we are living the current one!
We are used to projecting ourselves into the near or distant future, so let's try a little different system of thought during the holidays. The context of the holidays itself provides an adequate environment for this, but it is not so obvious!
Patience is required. Who is not annoyed by hearing a little too much at the airport or even by a journey that is too long. Just accept it as it is part of our nature!
Life is not about the destination, it is about the journey. A meditative mind is able to see the importance of the present moment.
A reasonable route
When you come to Vietnam for the first time, you probably want to see everything. It is true that Vietnam conceals treasures to discover but it is better to make a selection. Even while living in France, many have not visited all tourist attractions. So why do you want to do it in a foreign country? 
It is therefore advisable to think about your desires, your expectations in order to design the trip of your dreams, the one that suits you best. The number does not matter, it is all about the quality and intensity of your experiences that will remain in memory. If you like going to discover the local population, plan time to be relaxed and to communicate with them! Likewise, if you like putting your toes fanned out on a heavenly beach, stay there for several days!
Give yourself flexibility too. At the bend of a bend can be a picturesque place, at the bend of a glance can be an exciting soul to discover… Time has limitations and many others may be waiting for you, but we are on vacation after all!
So leave room for a bit of improvisation, the route you have built is not set in stone. A stage planned beforehands can be deleted if the place where you are brings you interest. Listen to the rhythm of your heart. A local agency is very capable of understanding this and adapting for you.
Know how to take advantage of what is around you in the present moment.
The tailor-made trip organized with a local agency has the advantage of offering you a trip with a vehicle and a private driver, this gives you maximum freedom and flexibility, with little stress related to transport requirements.
The trip slows down, bounces with and according to you!
Respect for nature and people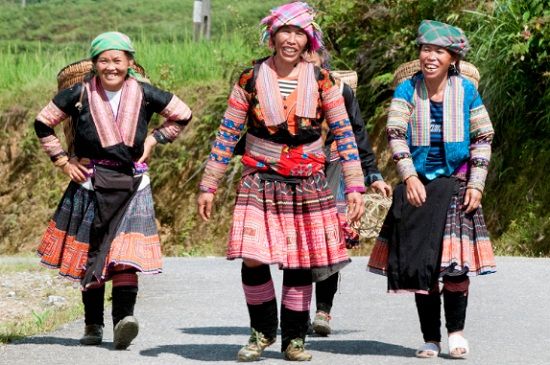 The slow trip is in accordance with the tourist standards which are on the trend.
Eco-tourism and solidarity travel are not just words or marketing concepts.  It's something simple but respectful. As we are taught to return a place clean when we have used it or to respect the host who welcomes us: It is a question of leaving Vietnam with as little trace as possible. Traveling the country with empathy and respect for the population. This one will surely surprise you since culture and the way of life in the host country are drastically different. Taking the time to observe and understand a different civilization will allow you to appreciate its subtleties a little more.
We did not wait for the emergence of the words "ecotourism" or "solidarity travel" at Horizon Vietnam Travel. Our very essence as a local agency employing Vietnamese who want to introduce their country guarantees it. We respect our country and these people are proud to participate modestly but healthily in the development of Vietnam. You will absolutely be impressed when you meet us! Here are most of our solidarity and humanitarian actions: humanitarian actions
Thus, moving less and favoring small structures rather than large hotels minimizes your impact on nature.
Likewise, consuming locally and reasonably is the basis of ecology.
Slow travel therefore makes it possible to respect and admire nature, to appreciate its grandeur and magnificence in detail!
Take time for yourself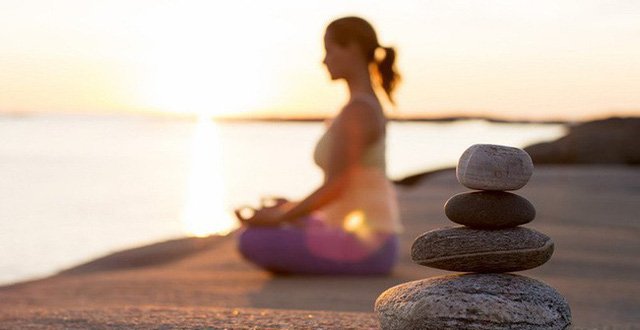 As taking time for yourself is giving yourself importance, do not hesitate to ask yourself, rest. Become aware of the new environment around you; consider yourself lucky to be here when traveling to such an exotic Asian country.
Be tolerant towards yourself and towards others, everything will certainly not be exactly as you wish, but that's fine! This would not leave enough room for the surprise and emotion that will make your adventure a strong and unique experience!
The phone is also on vacation!
Almost no one escapes it, the phone call is no longer a simple call from a known person, it is above all the incessant beep of application notifications, email, advertisements… Humans no longer control the use of this machine, it is machine that controls us. We find ourselves staring at screens for hours without really knowing what we're doing there…
So for your journey, take control back. One of the advantages is that you will not automatically have a mobile internet plan in Vietnam, so you will not always be connected.
For most people the WIFI access points will be sufficient, plentiful, and always free
The danger is to absolutely want to connect to the WIFI point at each place where you stop… So try to avoid the compulsive connection! Take advantage of this disconnection to detox and communicate with the surrounding environment. Enjoy the landscapes and the smiles around you!
A journey of serenity and listening
The slow-travel is also a journey in complete serenity, without stress. Calling on a local agency can help you with this, they know the country perfectly and will accompany you as much in the preparation of your trip as in its realization.
Listen to locals yet experienced people who already know Vietnam, you will get valuable advice!
Slow travel in Vietnam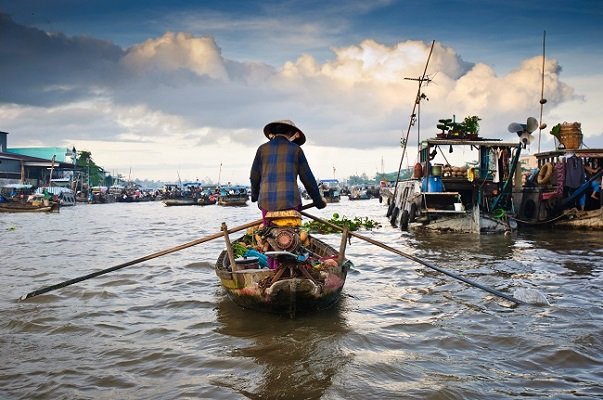 Vietnam fits perfectly with slow-travel. Indeed, although the country is dynamic and hardworking, its population is considered patient and caring. Many places yearn for slowness. The best destinations in Vietnam to practice slow travel will undoubtedly be places far from mass tourism, in the mountains of North Vietnam to meet local ethnic groups for example. Or even along the Mekong delta, crossing the south of the country to the rhythm of the river.
Staying with locals is a must for slow travel. You will share the life of a Vietnamese family and discover their way of life as well as their customs. Communication and exchanges will be easier.
The possibilities are multiple, you had better become who is in charge of your own way of traveling. Our local travel agency will always be there to listen to you and advise you.
Cheap traveling
Slow travel also saves money, you will spend less on travel and accommodation. Moreover, the cost of living in the countryside and villages is always lower.
By taking your time, you are also more likely to discover tips such as inexpensive, authentic and delicious little restaurants.
Conclusion
The "slow-travel" in Vietnam is a fair balance, it aims to provide you with a relaxing and serene experience without sacrificing moments of encounter, discovery and intense emotions.
One of the secrets will undoubtedly lie in planning your trip beforehand.
Remember: "Whoever wants to go far, save his mount! These days mounts say as much about you as they do about our planet!