For twenty years, transport in Vietnam has been developing rapidly because the Vietnamese economy is modernizing with impressive speed. It is therefore no exaggeration to say that the very dynamic image, even a little bubbling, of vehicles of all kinds in Vietnam, is the most faithful reflection of the vivacity of this country and this people to get out of their past. and look to the future.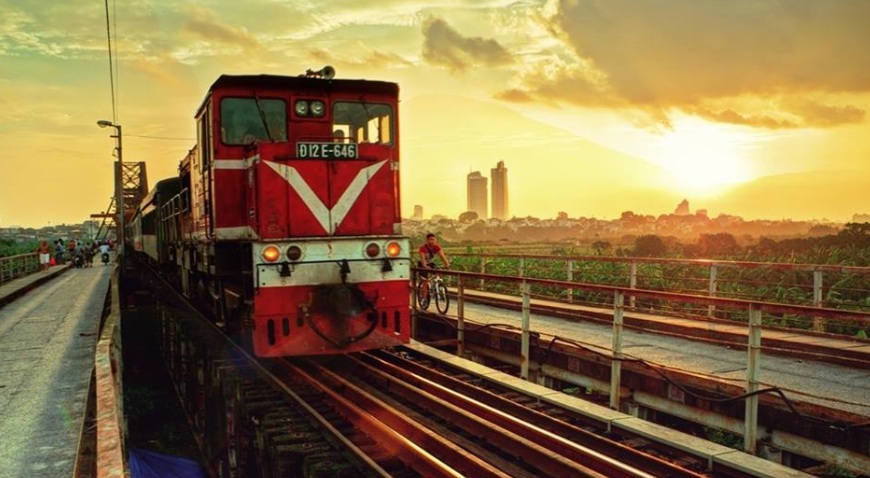 Infrastructure
In fact, Vietnam is nowadays connected to almost all continents thanks to air flights which are becoming more and more competitive both in terms of quality and price. Inside Vietnam, road and air transport infrastructure, airports are also growing dramatically. The road networks, while inheriting the old roads that already cover the whole country, are expanding with new, increasingly modern roads. Alongside the national ones dating from a very long time ago, a great number of international standard highways have been built. Domestic flights also serve the three regions of the country regularly. The railways not only connect Hanoi with the mountains in the North, but also almost all the provinces on the North-South axis, up to Ho Chi Minh City in the South. There are not only transport lines road or air which multiply and modernize, the agencies which take part in it are also more and more numerous, diversified, and therefore more and more competitive: aircraft of all categories, wagons with very high levels of comfort up to those of average quality, buses and cars of all kinds, taxis from a wide variety of agencies that roam everywhere, down to the smallest alleys, motorcycle taxis that can be found at all intersections, transportin common in all major cities, cruise ships of all sizes and all categories in tourist ports. However, there are certain fears concerning, for example, the level of safety due to a high density of vehicles on the roads. Motorbikes in particular are the most vulnerable to the risk of an incident. If not, in general, getting around with other means of transport is quite safe. In addition, if the options of means of transport are very varied and multiple, the information leaves something to be desired, especially for a foreign tourist who does not know the local life and who has difficulties of orientation in a foreign and exotic place. So, a minimum of knowledge is necessary for a tourist who travels alone. It will also be best to have a minimum vocabulary in the Vietnamese language.  Dans cet article, Horizon Vietnam Travel essaie de vous fournir des informations utiles sur les différentes options de déplacement et l'usage de moyens de transport approprié, en soulignant aussi les avantages et inconvénients de chaque type.  In this article, Horizon Vietnam Travel tries to provide you with useful information about the different travel options and the use of appropriate means of transportation, also highlighting the advantages and disadvantages of each type.
Moving within Vietnamese cities or between a city and its suburbs
If you are in Hanoi or Ho Chi Minh City, no worries! Public transport networks cover everywhere. You just have to read the signs very carefully so as not to take the wrong destination. These are very often single rates regardless of the routes (between 7,000 and 10,000). Taxis are also another great option. In big cities like Hai Phong, Hanoi, Ho Chi Minh City, there are multiple agencies. For a foreign visitor, even for a Vietnamese who does not know the way, there is certainly this risk of being ripped off. So to avoid this, the best way is to call on prestigious agencies such as Mai Linh or Taxi Group who are used to transporting foreign tourists or to entrust the call to a receptionist at your hotel who can also help you get an idea about distance and price. In general, the price is 11 to 13 thousand dong / km for the first ten km traveled / or 0.54 euros. Motorcycle taxis are also highly recommended, as they can be found everywhere and the prices are very reasonable, 10,000 dong / or 0.4 euros / on average per km. But the drivers don't speak English very well, except those in the city center. Rental agencies are quite numerous in the old quarter of Hanoi or downtown Ho Chi Minh City. The price varies between 6 to 20 dollars per day depending on the types of motorcycles.
Moving from one city to another in Vietnam
Bus
From North to South or from South to North, there are many bus agencies. You only have to go to the bus stations located at four corners of each city to see with your own eyes the very different categories of buses. For a long trip, you will be recommended to choose comfortable buses, and this is not difficult at all. The prices are quite different between a hard chair and a soft chair or between a soft chair and a soft sleeper. But in any case, the rates are now displayed in full view of everyone. Mai Linh is a good brand. On the other hand, the bus agencies which are used to serving the tourist centers from North to South are: An Phu, Sinh Café… have their buses which are often air-conditioned, clean, and secure. There are several daily departures.
It should be noted that Mai Linh is the most famous company in Vietnam. Their network is dense, the service of good quality and very reasonable prices. You can choose to buy the tickets for the whole route or in small sections and buy things as you go.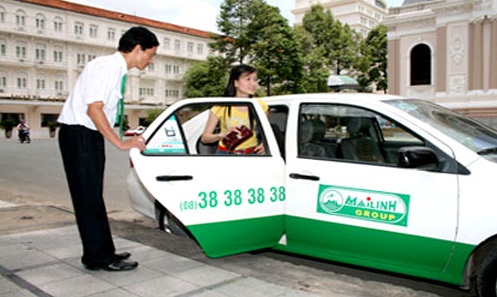 This type of transport is practical and above all very economical. To give you an idea, here are some examples of prices:
Hanoi – Ho Chi Minh City: 600,000 dongs/i.e.: 25 euros
Ho Chi Minh City – Da Lat: 150,000 dongs/i.e.: 6.25 euros
Ho Chi Minh City – Hue: 400,000 dongs/i.e.: 16.6 euros
Hue – Hoi An: 60,000 dongs/i.e. 2, euros
Hanoi – Quang Binh: 200,000 dongs/i.e. 8.3 euros
Hue – Hanoi: 200,000 dongs/i.e. 8, 3 euros
*  Price for information only and subject to change
To buy/book tickets, you can go there or book by phone, mail or e-mail. The contracted agency must be located in the same city where you are. The reservation must be made 24 hours in advance. Some companies offer to pick you up at home before departure and take you to the bus. This convenient service is free!
Train:
If traveling by train in Vietnam still takes quite a long time because of the narrowness of the rails, it can however be noted that the Vietnamese Railways, with the very active participation of private companies, have made a great effort to improve the level of comfort to adapt to the growing needs of foreign travelers. So there are already cabins with soft berths and air conditioning. Tourist wagons are now available on both lines, namely Hanoi-Lao Cai and Hanoi – Hue– Ho Chi Minh City with many stops in each province. Traveling by train from Ho Chi Minh to Ha Noi takes approximately 29 hours. You can sleep in a bunk at night and during the day, admire the landscape of Vietnam from South to North.
The service supplements are to be chosen: soft or hard seat; soft/hard bunk bed; air conditioner. The VIP wagons have 4 beds, sometimes 2 beds, closed by a door; the popular compartments, have either 4 berths or 6 berths, this type of compartment is not closed.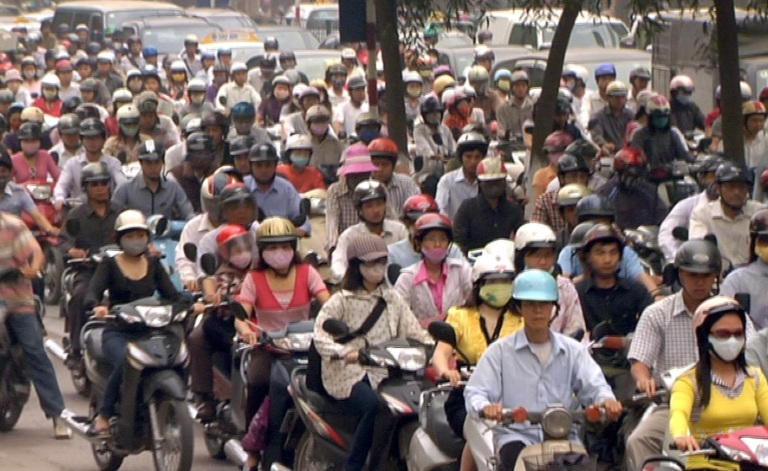 Traffic in Vietnam
Food can be bought on the train but often it is not of high quality. It is necessary to plan to bring things to eat during the whole journey. Good to know: trains registered SE are faster than those registered in TN.
The price for information only: 810,000 Dongs/i.e. 33 euros (flexible wheelchair with air conditioning); 1,300,000 Dongs/or 54.3 euros (soft bunk bed with air conditioning.
For a Hanoi-Lao Cai trip and vice versa, it takes about 8 to 9 hours. Departures are between 7:00 p.m. and 9:30 p.m. These trains arrive very early in the morning at the terminus, between 4:30 a.m. and 7:00 a.m. Tickets can be purchased online or directly at the counters which are very numerous at Hanoi station or at Lao Cai station. But for foreign tourists, it will be better to book tickets no later than 20 days before departure. As the lack of tickets is not uncommon, travelers are advised to book them before leaving for Vietnam through their travel agencies. The reservation often depends on management fees ranging from 1,000 US$ to 3,000 US$/ticket and availability.
Motobike:
The motorbike remains the most common and popular means of transport in Vietnam. Each family has between 3 and 4 motorcycles and motorcycles have very multiple uses: personal means of transport in most cases, taxi, transport of goods, itinerant shops).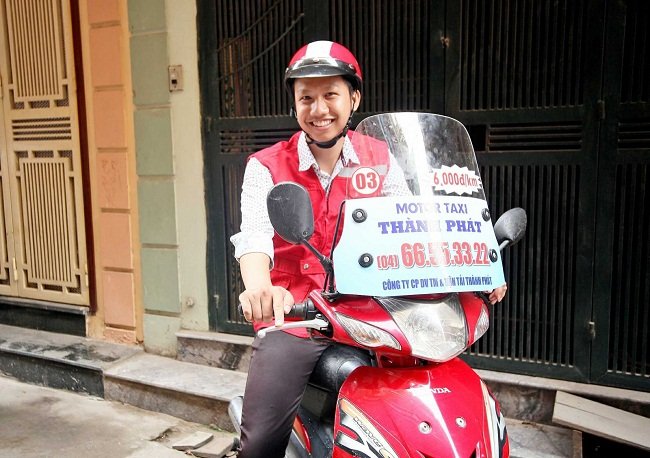 For foreign tourists, the motorcycle is in many cases chosen to move around town, or even to visit distant regions. To meet this growing need, rental agencies are more and more numerous in the tourist areas of each city, such as in Hanoi, Hue, Ho Chi Minh City…
However, as motorcycles are most at risk of collision in the face of a high density of vehicles on the roads, you will be advised to take precautions, especially in terms of speed and signs.
The plane
Domestic flights are operated by: Vietnam Airlines , Jetstar Airlines, Qantas Airlines. The services are of good quality and the price is reasonable. So far, if the prices offered by Vietnam Airlines are not the best, the agency is recognized as the most reliable and serious. Now the airlines serve all three North-Central-South regions of the country. However, the most frequent lines are Hanoi-Ho Chi Minh City and vice versa, Hanoi-Hue or Hanoi-Da Nang and vice versa, Hai Phong-Ho Chi Minh City and vice versa. Overall, the level of air transport safety in Vietnam is high. However, flight schedules may sometimes be subject to change without notice. Unexpected cancellations may occur.
Price example:
A one-way ticket from Ho Chi Minh to Ha Noi with Vietnam Airlines costs approximately 2,100,000 dong/i.e. 87 euros
A one-way ticket from Hue to Hanoi with Vietnam Airlines costs approximately 1,600,000 dong/i.e.: 66 euros
A one-way ticket from Da Nang to Sai Gon with Jetstar Airlines cost about 850,000 dongs/35 euros
A one-way ticket from Nha Trang to Ha Noi with Jetstar Airlines costs about 1,350,000 dongs/56 euros.
Car:
It is preferable to go through an agency to rent a car  with driver, because, in principle, you will need to obtain a Vietnamese license to be able to drive. The license from your home country is only valid for a theory test. Moreover, even if you have such a license, it will not be enough to be able to drive a car on Vietnamese roads, because the behavior on these roads and the reality of the roads are very different compared to your country.
It should also be noted that since January 1, 2015, foreigners with an  international driving license  do not need to change their license to be able to drive in Vietnam. 
Motorcycle taxi:
This means of transport is the most original in Vietnam. Motorcycle taxis are installed almost everywhere, whether in the provinces or in town. But in every city they are waiting for customers at almost every intersection, at the end of almost every alley. As soon as a motorcycle taxi driver sees someone walking down the street, he approaches them immediately to offer his service. On average, the price per km varies between 0.5 dollars and 1 dollars. In most cases, you have to negotiate before getting on the vehicle. Most Vietnamese drivers adopt a pleasant attitude towards tourists. But that does not prevent everyone from taking precautions, avoiding taking this type of transport to travel to regions at high risk of insecurity or when it is dark. As motorcycle taxis are becoming very practical and above all the prices are very affordable for many people, some new companies have tried to organize the activity a little, by recruiting and training drivers who recognize themselves by uniforms, motorcycles with counters. These drivers are not very visible on the streets, their companies dispatching them only after receiving calls from customers.