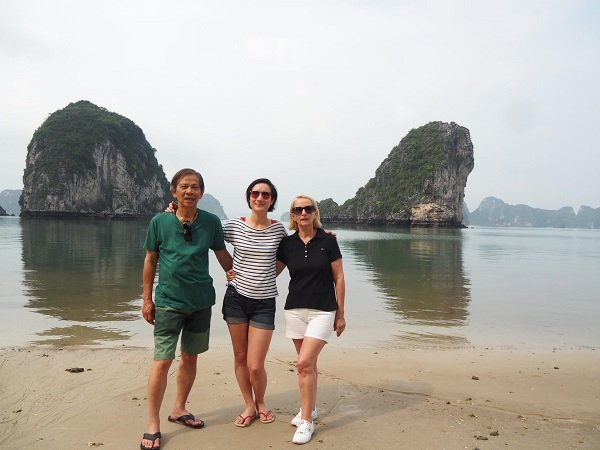 Dear Madam,
We have returned well to the French Riviera after having a great stay in Vietnam via your agency.
Indeed we were able to visit magnificent sites from the north to the south of Vietnam, and could make appreciate this country to our daughter.
Special thanks to our guide Hau and driver Noi, who made it easy for us to discover from North Vietnam to Ninh Binh and Along Bay and find the native village of the "Hoang" and we were able to find a descendant who held the genealogy of our family dating back to the years 1360.
We appreciated that you took into account our wishes about this trip.
Thank you also for the homestay lunch in Hanoi, a delicious meal, authentic as well as a charming hostess.
Overall we are delighted with this trip, it is obvious that if we consider the next trip with friends we will contact you.
We attach some photos to this letter.
All our friendship.
Mr and Mrs. Hoang