Hello Mrs. DOAN,
I thank you for your mail which crosses a little with mine because I intended to write to you to tell you how much the five of us were delighted by the trip you proposed to us.
We found Vietnam beautiful, very different from the Asian countries we had visited (Sri Lanka and Thailand for us + Japan for Mrs. Delrieu and Mr. and Mrs. Gardiès). We enjoyed the cultural richness of your country and were enchanted by Halong Bay and the richness of Hue and Hoi An. The Vietnamese are very welcoming and seemed very friendly to us. We especially liked your cuisine so rich and colourful. The lunches taken at the homestay in Mai Chau and in the evening at the homestay where we slept were particularly tasty.
The hotels chosen were very comfortable and we especially enjoyed the luxury of Hidden Charm hotel in Ninh Binh.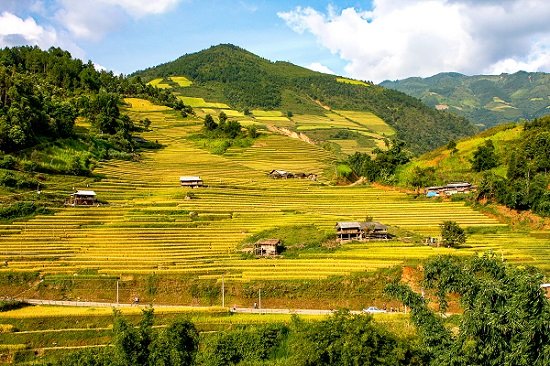 We keep an excellent memory of our guides, very available (especially the kindness of "Titi" with whom we shared very pleasant moments and Luk who made us share his very exciting historical culture). I hope we will stay in touch with them by email.
It is obvious that if we were considering a new trip to Asia, we will get back in touch with your agency and we will not fail to advertise it here.
Mr. Gardiès has made films and photos and I think he will send you some as soon as he has done the editing.
Thank you again and pass on our best memory.
Claudine BABOULENE