Taxis are very popular in Vietnam, not only in the two largest cities of the country, namely Hanoi and Ho Chi Minh City, but also in some provincial cities. However, it is in Hanoi and Ho Chi Minh City that agencies are springing up like mushrooms.
The main reason for this enthusiasm is that the prices for taking a taxi are very reasonable in relation to the service provided, this has nothing to do with the prices charged in Europe! (see price section below)
You can therefore easily find a taxi at crossroads, at street corners, in tourist centers for generally very economical and competitive travel costs.
On the other hand, it is not always easy to find a serious taxi driver, especially for a foreigner. It is therefore advisable to try to locate major known brands (see below) and to ask the driver to always activate the odometer.
Many small taxi companies do not really have a serious recruitment or training policy. The consequences are multiple: taxis with off meters; taxis with meters running faster than normal; longer journeys to increase the price… So for a foreign traveler who does not know the place where he must go, and who does not manage well with the local language, it will be better to call a prestigious company directly, like Mai Linh present everywhere or Vina Group Taxi in Ho Chi Minh City.
In many cases, hotel receptionists can help you very effectively.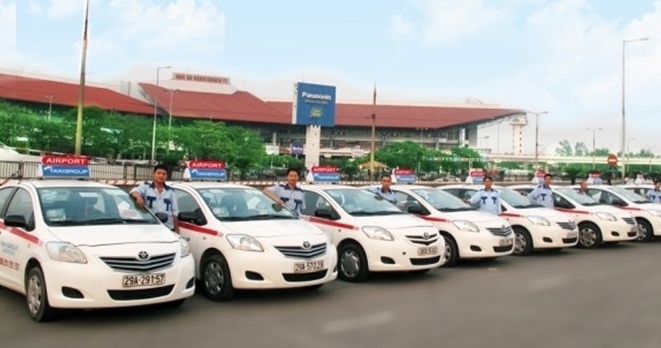 Advice to choose a Vietnam taxi
In this article, we try to give you some tips for choosing a taxi in Vietnam, it's a minimum to know to manage when you need to take a taxi in Vietnam:
Certaines  agences sérieuses
Mai Linh Taxi: 04 38 333 333
Sao Hanoi: 043 8 53 53 53
Thang Long Taxi: 043 6 28 28 28
ABC Taxi: 043 7 19 19 19
Morning Taxi: 04362 52 52 52
Vic Taxi: 0438 58 58 58
Standard taxis are often recognized by certain signs: the drivers are in uniform; the signs are painted or glued in good and due form; the numbers are displayed clearly on the vehicles.
The costs
All taxis are in principle equipped with a meter and the prices are counted automatically according to the name of the km traveled. Large agencies often offer higher prices than smaller ones. 7-seater cars cost more than 4-seater cars. And then, the prices are a bit higher in Ho Chi Minh City than in Hanoi. On average, the prices for a first km cost between 6000 and 9000 dong. From the second km, they are between 11,000 and 13,000 – around half a dollar.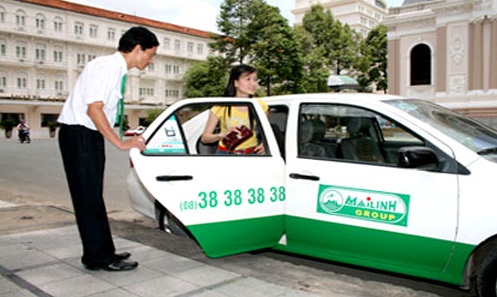 To move between airports and city centers, all the best taxi agencies have their cars parked at each airport.
– In Hanoi, Noi Bai International Airport is located outside the city (about 45 minutes from the city center).
In 2019 the price is around 300,000 to 400,000 VND (10 euros)
– In Ho Chi Minh City, the airport is located in the city, about 10-15 minutes from the center. The average price for the transfer to the city center (first district) is around 150,000 VND (3 euros).
– In the cities of Hue and Danang, it is cheap, since the airports are a few minutes from the city center.
A few gestures before deciding to take a taxi
– Make sure of the distance by using google map!
– Pay close attention to the signs and numbers on a taxi!
– Clearly communicate to a taxi agency the number of places you want (4-seater or 7-seater car depending on the number of people or luggage carried!)
– Park in the tourist areas of big cities like Hanoi and Ho Chi Minh City, especially during rush hour, where traffic is much more difficult. So, be punctual, or be early, with all your luggage ready, so as not to make your taxi driver wait too long!