Vietnamese gastronomy has been praised enough, especially for popular catering! If there are all categories of restaurants in Hanoi, including those qualified to have international standards in terms of professionalism, menus, luxury decorations, and presentation of dishes. Many of which are the popular restaurants that manage to affirm their unique brand of prestige, which even arouses the jealousy of luxury establishments.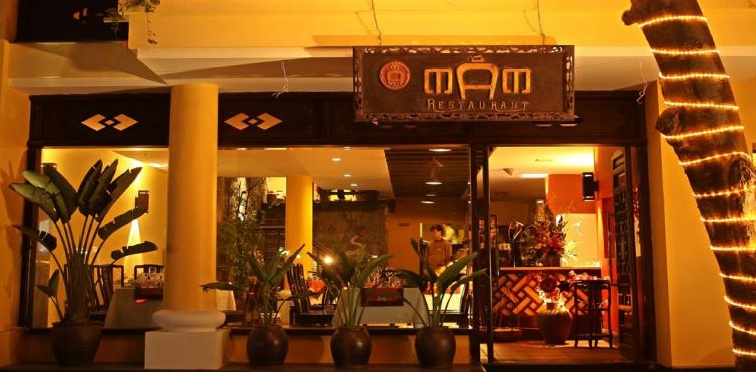 The popular restaurants in Vietnam in general and in Hanoi, in particular, are those which do not primarily seek comfort, but above all the authenticity of traditional indigenous know-how, a certain spontaneity, and friendliness in the services. In many cases, these restaurants also want to be original in terms of interior decorations.
Here are the top 6 popular restaurants in Hanoi to recommend:
1. KOTO at 59 Van Mieu street
This restaurant is located right next to the Temple of Literature in Hanoi. His boss had a superb idea of ​​recruiting and training young street children in the restaurant trades and all the restaurant staff have a very natural friendliness towards customers as if their desire to help others is innate. You don't feel any luxury there but above all a conviviality between the staff and the customers and between everyone. The menus are very appreciated for their very varied flavors, their freshness like the salad of banana flowers or the rolls of spring nem. The Vietnamese coffee is also excellent there.
2. Quan An Ngon at 34 Phan Boi Chau Street (near Hanoi Railway Station)
If this restaurant is part of a fairly large restaurant chain which is also established in the South of the country, its concept consists in presenting a very wide range of traditional Vietnamese gastronomy as well as specialties from all Vietnamese regions in a wide space divided into numerous "stalls of very fresh dishes" is quite original, which gives the impression that we are in a rural market in The North. For those who have the pretension to taste everything, it will be well worth it!
3. La Verticale at 19 Ngo Van So street
A beautiful restaurant with a special layout, a little romantic even: an open kitchen that you recognize as soon as you enter. Seasonal menus, the use of abundant local herbs and spices in combination with French techniques… The restaurant has a beautiful roof terrace with a view of the city. A selection of French wines is available.
4. Highway 4 Restaurants at 5 Hang Tre Street
Contrary to its name which seems too modern, this restaurant decorated with a classic Vietnamese style offers very varied menus, balanced and typical of Vietnamese gastronomy. The interior space is a bit too big for small groups. A very popular and recommended place for travelers!
5. Sen Buffet at 60 Ly Thai To Street
A place that wants to be luxurious in the heart of the most splendid district of the city center: the Opera and large bright hotels! The restaurant serves a buffet with very good seafood dishes: oysters, sashimi, crabs, snails, Vietnamese spring rolls, etc.
6. Xuan Xuan at 47 Ma May Street of the Old Quarter of 36 Trades
For those looking for a Vietnamese barbecue, this is the very recommended place, because there is a complete selection of ingredients: pork, beef, even goat meat with lots of vegetables. Eating in this restaurant around a gas stove promises to be a unique experience for you: everyone must prepare their own barbecue, dipping ingredients in the broth before using it!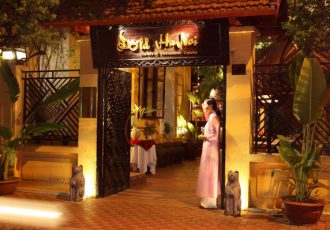 If you want to satisfy your craving for good food, while being able to find…