Things to do in Hoi An Vietnam – what activities and visits in Hoi an?
Hoi An town was an important port between the 15th and 19th centuries. This world cultural heritage is a cooperation of Vietnamese, Japanese, Chinese and French architecture.
This old town offers you wonderful experiences that you won't find in other cities in Vietnam. In this article, we tell you what to do in Hoi An, as well as the activities not to be missed.
Walk around the old quarter of Hoi an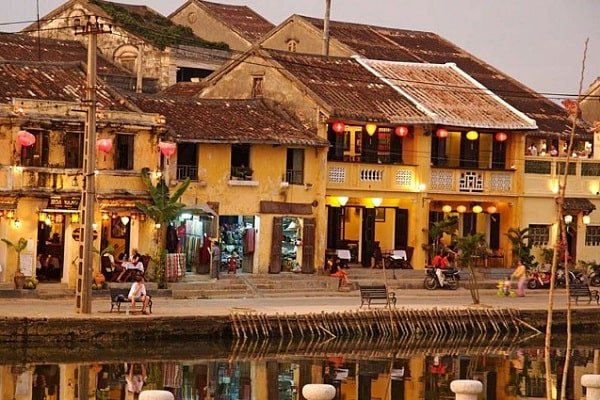 To take advantage of its special charm, this is one of the best things to do in Hoi An. The walk seems like that of another time. The architecture here is a great combination of certain cultures of China, Vietnam and Japan. Each house in this neighborhood seems to want to express a particular feeling.
At night, things get prettier than ever. The electricity of all the houses is cut off and replaced with the light of the lanterns, making the beauty of the old town of Hoi An so mysterious.
Take the time to observe the architecture of the buildings made of yellow facades and jackfruit. Take a seat at the ephemeral café and observe local life. The atmosphere is magical.
Dotted around the old town and reachable on foot, a dozen historic sites are worth visiting. Such as the Tan Ky House, the Chinese temple of Phuc Kien as well as that of Quang Trieu. They are just gorgeous.
Good to know: The city is free to walk around but if you want to visit certain houses, museums among others, you will have to buy a ticket which costs 120,000 vnd to enter all the buildings
Of the downtown sights, the most famous is the Japanese Bridge.
Hoi An Japanese bridge
In the 1590s, the Japanese community wanted to create better ties with the city's Chinatowns. They decided the best way to do this was to build a bridge that would cross the river and bring the two sides closer together.
The charming Covered Bridge has been remarkably well preserved over the centuries, is one of Hoi An's main attractions and is something of an emblem of the town.
Take a bike ride and explore the countryside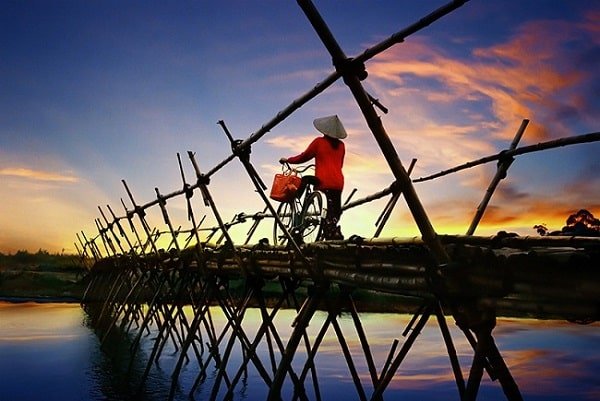 The surroundings of Hoi An are made up of beautiful countryside ideal for cycling. By small paths and paths, you will discover another facet of Hoi An.
It is also an opportunity to discover the vegetable gardens that have made Hoi An's reputation. Like that of Tra Que where the peasants perpetuate ancestral gardening techniques.
On the roads, you can easily contemplate beautiful rice fields, and small fishing villages where there is pleasant tranquility. You might spot war memorials or a napping buffalo!
You can also access the beach by bike!
Cyclo tours allow you to get closer to the villagers and immerse yourself in the daily life of the locals. 
Soak up the sun on the beaches of Hoi An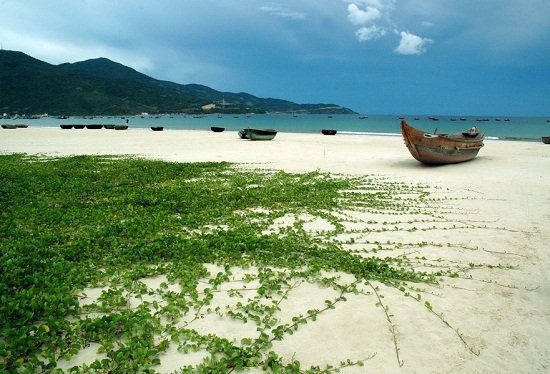 Hoi An is not only privileged by the beauty of its ancient town, but it is also privileged by its privileged location on the coast, Hoi An offers beautiful sandy beaches!
An Bang beach is 3 km from the old town, while Cua Dai beach is 4 km away, and they are considered one of the best beaches near Hoi An and more generally in Vietnam along with the beaches from Mui Ne.
Alternatively, if you want complete peace and quiet, take a boat trip to Cham Island. Consult our article on the beaches of Hoi An.
Go shopping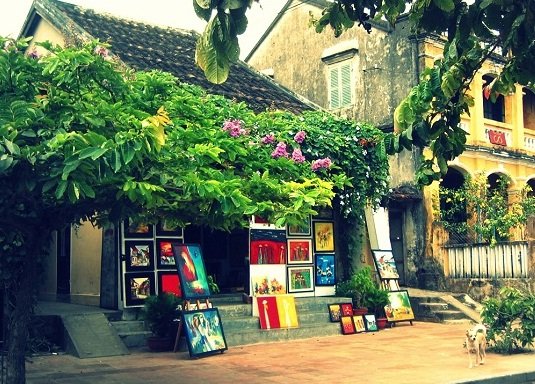 As a former trading port and commercial crossroads, Hoi An has developed know-how in the design of tailor-made clothing and various handicrafts.
Tourists can design their own bag and have it made by a leather shop here. You can also have it made to measure: a shirt, pants, a hat, a suit, the prices defy all competition!
One of the most popular places to shop in Hoi An is Hoi An Central Market, where you can hone your bargaining skills and gain some can't-miss shopping experiences. Rich in vibrant colors and smells, this market showcases mostly food items with the seafood area closest to the water.
Also, there are fresh vegetables and fruits and a variety of prepared dishes for tourists to try. When negotiating, you should feel free to cut around half of the original price and keep working towards a final deal. Walk and smile if you disagree with the price the sellers give..
Visit the archaeological site of My Son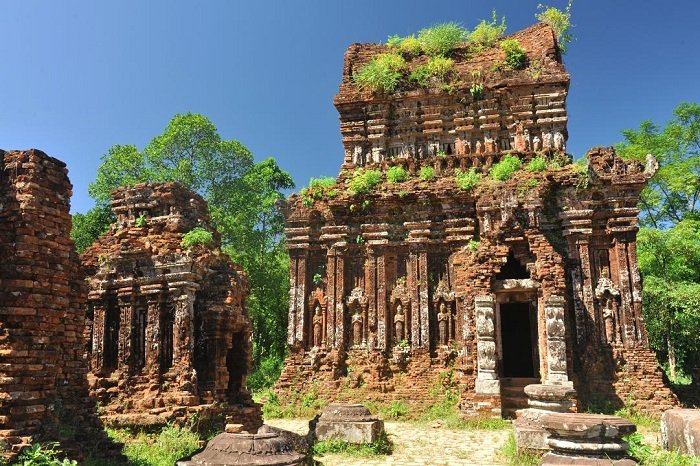 One of the things to do in Hoi An is to visit My Son Sanctuary (Thánh Địa Mỹ Sơn). This destination is definitely interesting for those who wish to discover the history of Vietnam. The My Son sanctuary evokes the Champa culture. It has been designated as a UNESCO World Heritage Site.
You will find all the information on the archaeological site in our My Son website page.
Participate in the Moon Festival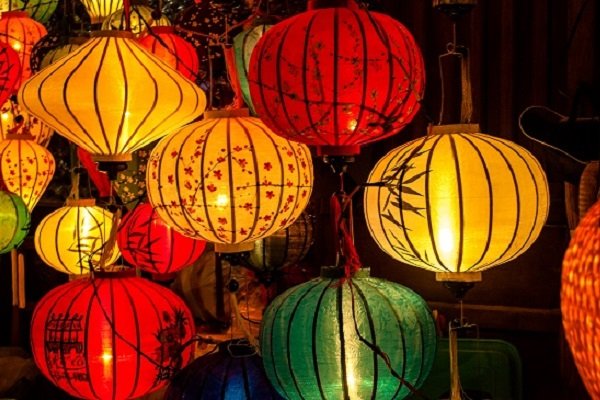 On the 14th day of every lunar month, locals in Hoi An hold the Moon Festival. This festival is known as "the lantern festival". Motorized vehicles are prohibited in this old town.
On full moon nights, instead of lights, they hang silk lanterns everywhere. Unleashing the floating lanterns on the river is an activity not to be missed in this festival. We let go by wishing for luck, peace, and happiness.
In addition, you can take a sampan ride to see the beautiful lanterns on the river, enjoy traditional theater plays and musical events, participate in folk activities and watch original shows.
Go scuba diving or snorkeling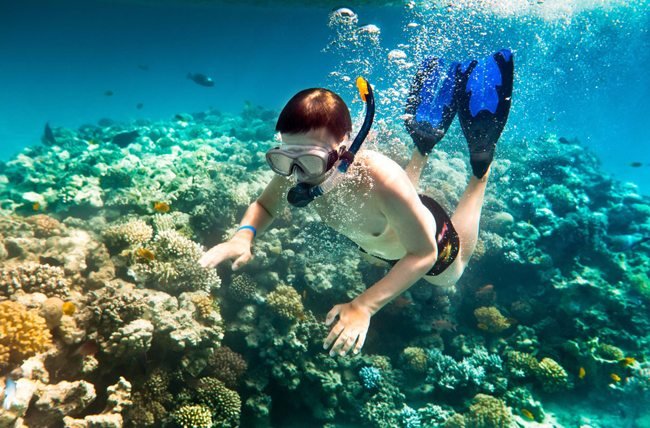 Participer à un cours de cuisine
If you feel the heart of an adventurer, you can also go scuba diving! Cu Lao Cham Islands are about 17 km from Hoi An Ancient Town. They are one of the must-see places in Hoi An. They include eight small islands. Tourist services in Cu Lao Cham are not yet strongly developed, therefore these islands remain unspoiled.
This site is also known for its variety of corals, marine animal species and especially tropical fish. It is an ideal site for practicing scuba diving, and discovering the life of marine animals.
In addition, seafood is known for its freshness, delicious taste and reasonable price. You will easily find some to taste not far from the swimming spots.
Take a cooking class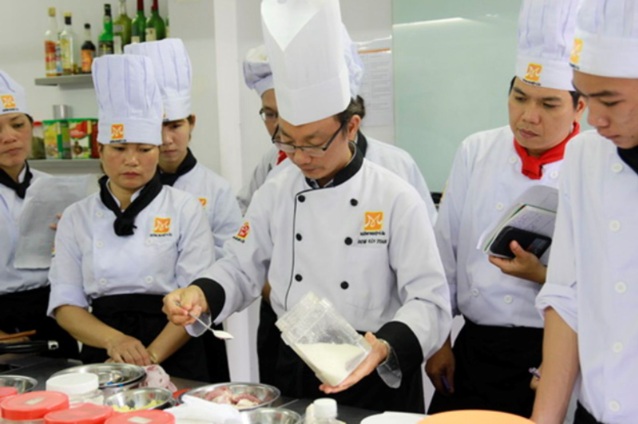 Considered the cooking capital of Vietnam, Hoi An is a great place to learn how to cook. Cooking classes are organized by restaurants or professional chefs.
You can also join a cooking class to learn how to cook Hoi An specialties yourself. With many cooking schools available in Hoi An, you can experience the process and learn many secrets of traditional Vietnamese cuisine. 
Classes include a visit to the local market to buy fresh produce. It gives you total immersion and makes you feel like a real local!
Enjoy the evening in Hoi An
Hoi An comes alive and lights up at night. This city of light takes on beautiful colors and it is a delight to stroll along the river in the evening. Naturally, there is a huge range of restaurants, just follow your instincts to pick the one that looks tastiest to you! These are in the neighborhoods near the river where most of the things to do in Hoi An at night are.
To prolong the evening, you can stop at the "Q Bar", a trendy and modern bar that serves many cocktails. Or, the "White Marble Wine Bar" is housed in a renovated heritage building and allows you to sip your drink while admiring a breathtaking view of the river.
Taste and eat the local specialties!
Hoi An, Vietnam is often considered one of the culinary capitals of the country. Vietnamese food here is delicious and varied.
Hoi An is a mandatory stop for food travelers passing through Vietnam. From street food to fine dining, Hoi An is a city that celebrates a range of Vietnamese dishes that are both native to Hoi An and other parts of the Southeast Asian country. In particular, you can look for Cao Lau on the menu, a specialty noodle soup from Hoi An, which differs from Pho or any other soup in Vietnam.
Here are some cool addresses in Hoi An that you can try:
Morning Glory
Address: 106 Nguyễn Thái Học, Minh An, Tp. Hội An – open from 11 a.m. to 9:30 p.m. daily]
Traditional Vietnamese cuisine is beautifully represented here. Try My Quang noodles and Ban Xeo – Vietnamese pancakes. Morning Glory is a bit more expensive than average but you can still have a delicious meal for less than 10 euros.
Mango Mango
Address: Nguyễn Phúc Chu, An Hội, Minh An, Thành phố Hội An – open from 9 a.m. to 10 p.m. daily
The second restaurant in town by chef Tran Duc, Mango Mango specializes in Vietnamese fusion cuisine that combines traditional elements with fun ingredients like chocolate or fruit. The cocktails are delicious, as well as the view of the Japanese bridge all lightened up at night: book a table upstairs for the best view! []
Streets Restaurant Cafe
Address: 17 Lê Lợi, Minh An, HoiAn City, open from 12 p.m. to 10 p.m. daily
It is a non-profit association that trains underprivileged young people in catering to a better future. Streets serve international and Vietnamese cuisine and reinvest all profits into the association.
Discover the fishing village of Thanh Nam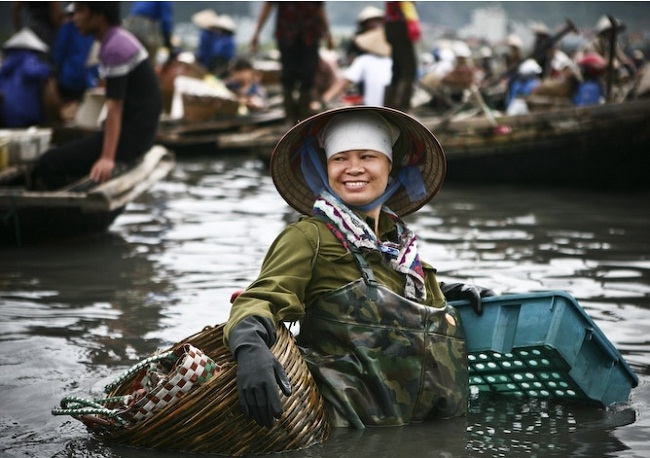 Another interesting point in this list of things to do in Hoi An is to come to the fishing village of Thanh Nam (Thành Nam). This village is famous for its seafood trade. You can take a ferry from Cua Dai Port to the village early in the morning to watch the locals selling their fish. I
The villagers are friendly and kind. Despite their current poverty, people here are very rich in gratitude. Travelers coming here will be able to learn how to fish and how to live as fishermen.
Discover the vegetable gardens of Tra Que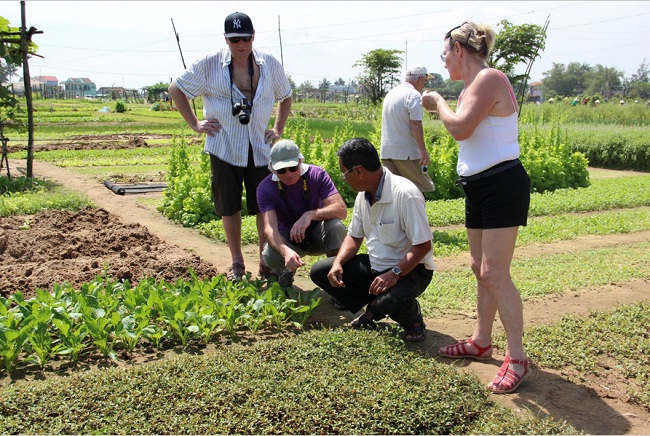 Tra Que (Trà Quế) is a well-known vegetable village due to its landscapes and variety of vegetables. The farming methods practiced here are remarkable.
Indeed, farmers here do not use any pesticides or chemical fertilizers. They use algae, a type of flora in the nearby river. By participating in this tour, you will know how to plant certain types of vegetables and practice cultivation as a real farmer. With the support of friendly tour guides, you will have a great experience.
Conclusion
So Hoi An is a great city to spend your vacation in. It is one of the places in Vietnam that should not be missed. This ancient city offers you delicious dishes, monuments of colorful architecture, and magnificent landscapes.
There is plenty to do in this small town. We introduced the must-do activities in Hoi An Vietnam in this article. The discovery of this ancient city allows you to see wonderful moments, and to live enriching experiences. So what to do in Hoi an? It's up to your choice!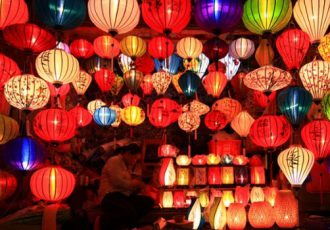 Hoi An City is a coastal region of Quang Nam, located on the Thu Bon…