Hoi An City is a coastal region of Quang Nam, located on the Thu Bon River. It was designated a UNESCO World Heritage Site in 1999. With a variety of architectural styles, charming landscapes and delicious food, Hoi An City is becoming a must-see place in Vietnam.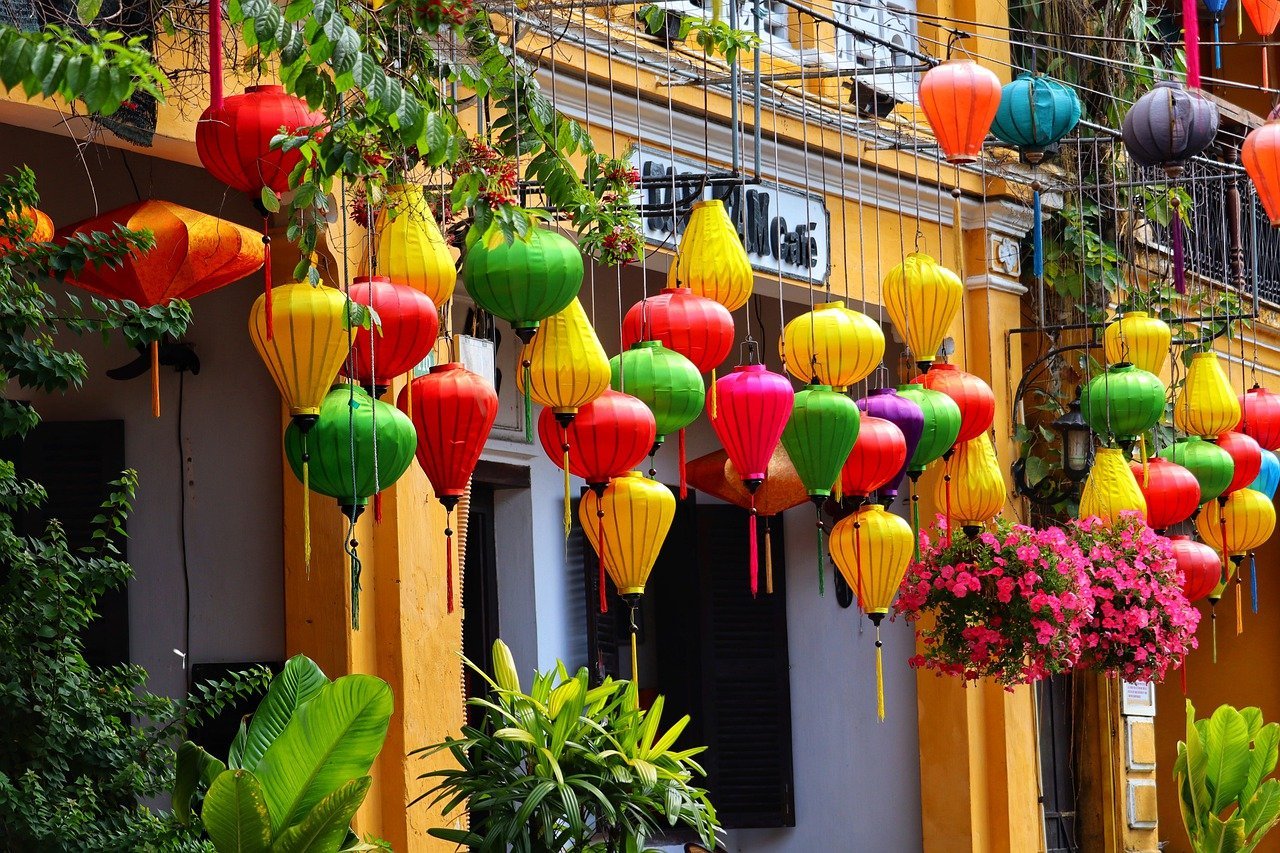 You could easily waste a few days wandering its pretty streets, stopping at cafes to try iced coffees. If you ask the locals in Hoi An what are the must-see things in this ancient city, they recommend three things: the best restaurants, the best custom clothing shops, and the lanterns that light up the city. At night, you can immerse yourself in the streets lit with traditional lanterns.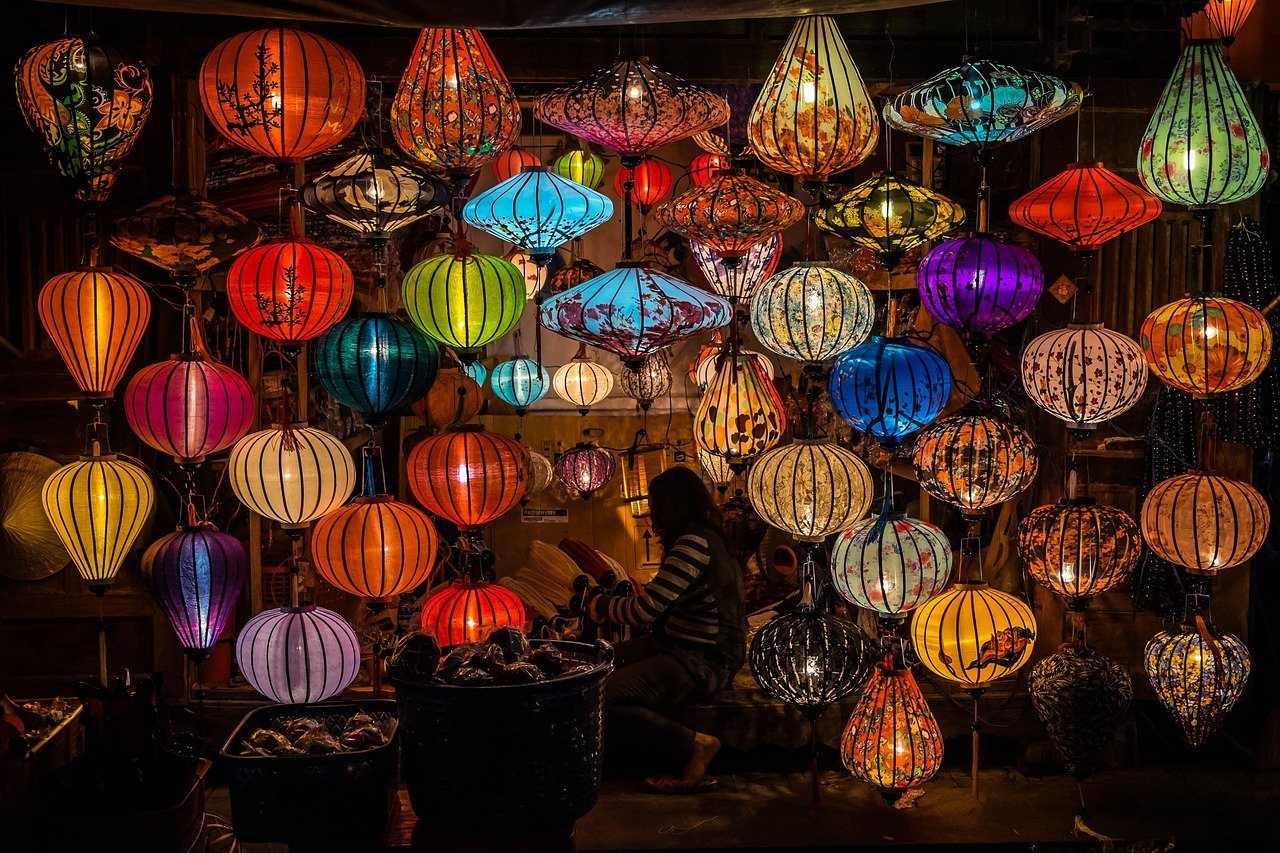 So far, no one has answered the question "Where and when did the lanterns come from?".
But, as this city was the port of Chinese and Japanese trade from the 15th to the 19th century, some locals speculate that the lanterns were a product of cooperation between the cultures of China and Vietnam.
Today, lanterns are a traditional handicraft product of the people in Hoi An. They bring distinct typical features. Lanterns appear everywhere in Hoi An. They have a special meaning for the locals. They believe that the lanterns hung in front of their homes will bring good health, luck, happiness and wealth to their families. Traditionally, the main ingredients for making Hoi An lanterns are bamboo and silk. However, today you can see lanterns made from nylon fibres, cardboard, paper,…
The variety of lanterns is expressed not only in materials but also in shapes. Lanterns in Hoi An are present in many shapes: diamond, lotus, triangle, garlic,… They appear in every corner of Hoi An. In addition to the traditional versions, folding lanterns are a convenient choice for visitors because they are easy to carry.  There are more than 30 lantern workshops in Hoi An. Here you can discover the lantern making process and learn how to make a small lantern.
Some good places to get a lantern:
Lantern Market (Nguyen Hoang Street)
Lifestart Foundation (14, Nguyen Thai hoc),
Long Vy Lanterns ( 6 Phan Chu Trinh ).
A lantern costs about VNĐ 70,000.
Every month, the locals hold the Hoi An Lantern Festival on the 14th of the lunar month. On the night of the full moon, instead of lights, they hang silk lanterns in front of their houses, shops,…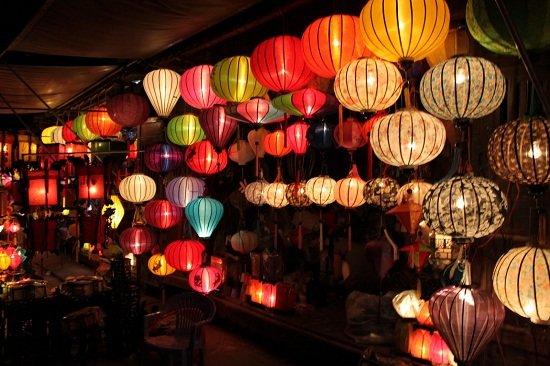 Releasing floating lanterns on the river is an activity not to be missed in this festival. The lanterns are released wishing for luck, peace and happiness. On the raft, you can place a candle and incense sticks and flowers. In addition, you can take a sampan ride to see the beautiful lanterns on the river.
The lanterns are an emblem of Hoi An city. Don't forget to take beautiful pictures with the colourful lanterns typical of this harbour town!
Hoi An has many other attractions besides the lanterns, discover them in our other articles:
Things to do in Hoi an
Places to see
My Son Sanctuary
The most beautiful beaches in Hoi an
Japanese bridge in Hoi an
On the other hand, it is not only in Vietnam that lanterns have a special meaning, the lantern culture in Thailand is also very meaningful.