The old town of Hoi An is known not only for the original architectural monuments but also for the picturesque beaches. If you want to submerge yourself in pristine beaches at the drop of a hat, the beaches in Hoi An is one of the ideal beach destinations! Although the water is not as blue as Nha Trang and the sandy beaches are not as soft as Phu Quoc, the beaches in Hoi An are calm and charming in their own way.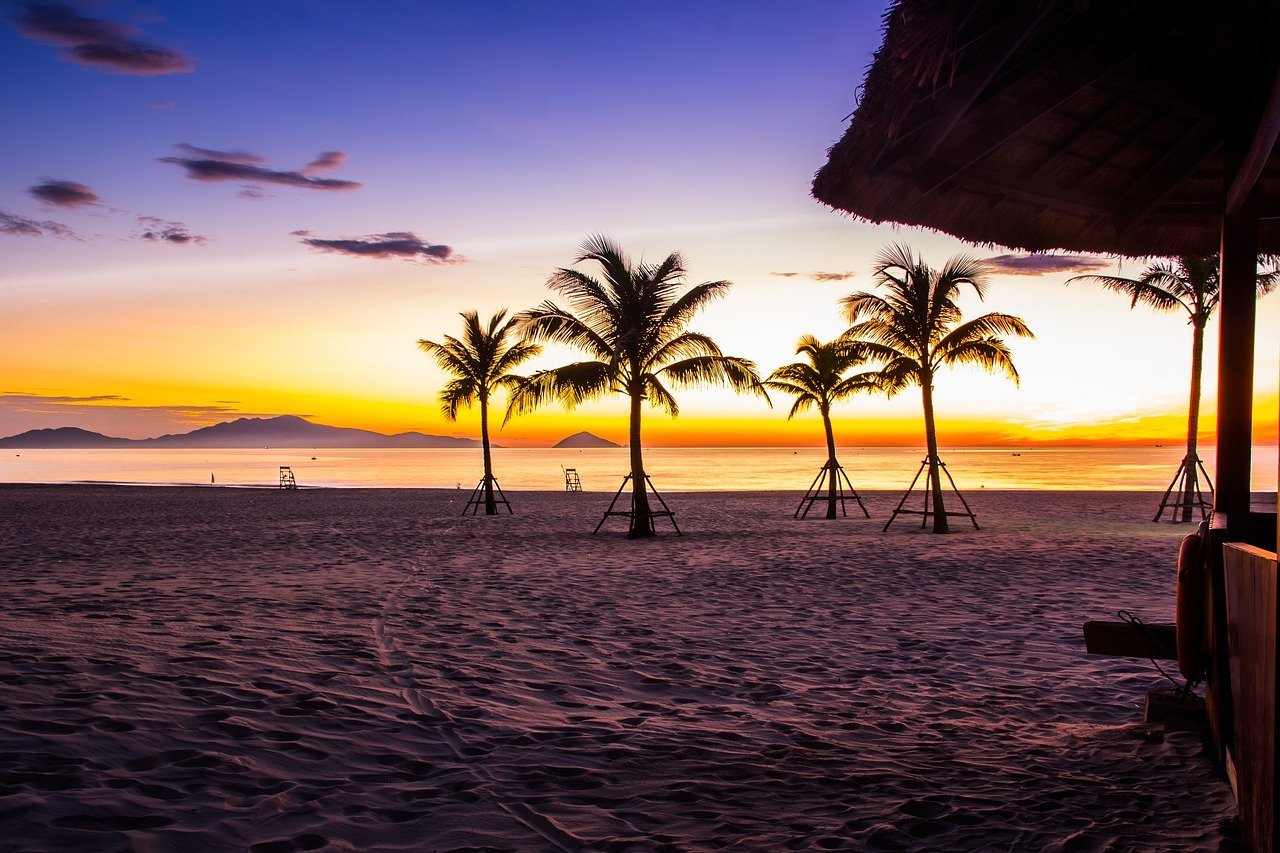 In this article, we present you 4 most beautiful beaches in Hoi An
The Cham Islands
They are known as "Cu Lao Cham". They are located about 18 km from the heart of Hoi An city. The Cham Islands consist of 8 small islands. These islands are also known for a variety of flora and fauna – a home to many plant, animal and coral species. Because of its rich biodiversity, they are recognised as a World Biosphere Reserve by UNESCO. As the beautiful beaches of these islands remain untouched, it is an excellent place for you to get away from the busy, hectic life. Because of its beautiful scenery such as coral rows, crystal clear waters, golden sandy beaches, you can't miss out on activities such as swimming, diving, playing water sports when you enter. In addition, you can also enjoy wonderful seafood, hike through the islands, visit fishing villages, meet the locals and spend the night in the middle of the forest. Near the Cu Lao Cham islands, you can discover a small museum where special archaeological relics, pictures of the fishermen's usual life, models of animal species,…However, the Cham islands are inaccessible during the monsoon period (between October and February) because of the violent winds and waves. It is necessary to check the weather forecast before arriving.
An Bang Beach
An Bang beach is located 4 kilometres from the centre of Hoi An old town. It is one of the most lively and pleasant beaches in Vietnam.
The dry season which lasts from March to September is the best time to come to An Bang. During this period, it is sunny and the temperatures are high, making it a great time to sunbathe or submerge yourself in the waters. If you don't like crowds, you should not visit from June to August because the Vietnamese spend their summer holidays during this period.
Cua Dai Beach
Cua Dai Beach is located about 4 km from the centre of Hoi An city. It is still considered one of the most beautiful beaches in Vietnam due to its pristine white sand, crystal clear waters, sandy beaches. Despite thousands of tourists visiting every year, this beach remains untouched and undisturbed by mass tourism.
Cua Dai Beach has long been an ideal beach resort. However, the beach can be crowded on weekends, so to avoid the crowds, it is best to visit Cua Dai Beach on weekdays. If you are fond of beaches, you can take a bike ride to see the picturesque scenery, discover the life of the locals. You can relax in the shade of many green palm trees on the coast and forget about work and busy life. In addition, you can take part in many water activities.
Ha My beach
According to the Telegraph press, Ha My beach is one of the 16 most beautiful beaches in Asia. This place is located between Danang and Hoi An.
Compared to other beaches in Central Vietnam, few know about this beach destination. It is therefore one of the unspoiled beaches of Vietnam and still has typical natural features. The best time to visit Ha My is the dry season which lasts from December to April, as temperatures start to rise. With its picturesque landscapes such as golden sandy beaches, crystal clear waters, and gentle waves, Ha My becomes more and more attractive. Imagine submerging yourself in golden sandy beaches, all lined with spectacular palm trees. It is magnificent!
Besides the charm of the ancient city, Hoi An is also an attractive beach destination. If you want to seek peace and quiet, the most beautiful beaches in Hoi An are ideal choices! They offer you good times and rewarding experiences.