What to see in Hoi an?
Hoi An is an attractive city not only for its original architecture but also for the interesting life of the locals. If you want to get away from your usual life, discover a new culture and have enriching experiences, Hoi An is an ideal city. You can immerse yourself in Hoi An attractions such as pagodas, old temples, colonial shops, and museums located in the popular riverside areas of this old town. If you wish to explore beyond Hoi An, you will find many local villages and picturesque beaches. If you are wondering: what to see in Hoi an? This article is made for you! 
The Japanese Bridge Pagoda (Cầu Pagoda)
This wooden covered bridge was built in the 7th century by Japanese traders to connect the Chinese and Japanese quarters. According to a legend, this bridge is a sword stuck on the back of the "namazu" monster so that it cannot cause natural disasters such as earthquakes, floods, etc. Several activities of beliefs are organized there. related to this legend. 
A couple of dog and monkey statues guard each end to protect this site. Although it is a pagoda, no Buddha statue resides there. In the central part, a genius is worshiped to protect him. The Vietnamese believe that this genius can bring happiness, luck. Although Cau Pagoda is built by the Japanese, it has the architectural traits of the Vietnamese. And today it is recognized as a national historical and cultural monument. A typical symbol of Hoi An tourism, one of the most beautiful places not to be missed in Hoi An.  You can see the image of this bridge on the 20,000 VND note from Vietnam. This site is one of the places you have to see in Hoi an! 
The islands of Cu Lao Cham
The Cham Islands are recognized as the World Biosphere Reserve by UNESCO. They include 8 small islands: Hon Lao, Hon Dai, Hon Mo, Hon Kho me, Hon Kho Con, Hon La, Hon Tai, Hon Ong. They are famous for the diversity of thousands of plant and animal species, the beautiful beaches, the hills, the coral rows, …  Cu Lao Marine Park allows you to enjoy a day of scuba diving, camping, swimming, contemplating the colorful landscapes, discovering a variety of colorful corals and marine life. The most popular beaches such as Bai Cong Beach, Bai Ong Beach, Bai Bac Beach and Bai Xep are located on an islet called Hon Lao. On this island, you can visit fishing villages and discover unspoiled beaches for sunbathing or playing water sports. There are also many shops where you can rent equipment for kayaking, snorkelling,…. From March to September, the climate is mild, it is sunny and it is also the best time of the year to visit the Cham Islands. If you plan to dive during your visit, we advise you to go between June and August. However, the Cham Islands are inaccessible during the monsoon period (between October and February) due to the violence of the winds and waves. No tours available at this time of year.
The old houses: the old house QuânThắng, Tấn Ký, Phùng Hưng …
Located at Nguyen Thai Hoc Street, the Old Tan Ky House is a typical 18th-century merchant's residence in this commercial port city. It is built 200 years ago with an architecture characteristic of the old houses of the old town of Hoi An.  This house is made of wood, cobblestone, and rock. It is divided into several parts. Each has a characteristic function. The front of a house is used for trading. The back is near the pier to exchange the goods. The patterns of this house are very colorful. Its decor, its structure contains their own messages and are influenced by oriental culture.
The vegetable village of Tra Que
What to see in Hoi an? Well, Tra Que village which is 3km north of Hoi An old town. It is located between De Vong river and Tra Que seaweed pond. The name of this village is the name of the vegetables used in the daily meals of the inhabitants of Hoi An.
For a long time, Tra Que has been known for the variety of many kinds of vegetables: lettuce, salad, basil and coriander vegetables,… These vegetables create the taste of traditional specialties of Hoi An.
By visiting Tra Que village, you can step out of modern life and immerse yourself in the life of local farmers with agricultural procedures: raking the ground, sowing, watering, picking vegetables, …. In addition, the locals share organic farming techniques. Feel free to try your hand at planting anything.
Instead of using chemicals or fertilizers, the farmers use a kind of seaweed found in a pond in Tra Que. Thanks to this technique, Tra Que herbs and vegetables are widely recognized for their quality, safety and above all their exceptional flavor.
The sites mentioned above are the most beautiful places to visit in this old town. They offer you the experiences that you won't find in other cities in Vietnam.
If you are wondering what to see in Hoi An, this article provides you with a wonderful answer!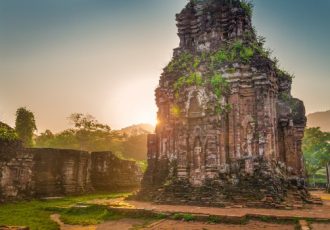 If Hoi An attracts you with its colourful lanterns and charming downtown streets at night,…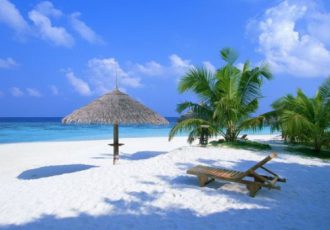 The old town of Hoi An is known not only for the original architectural monuments…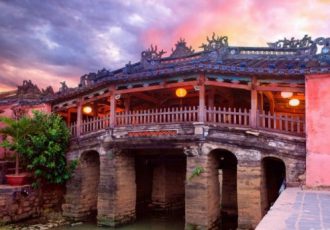 Existing for more than four centuries, the Cau Pagoda is one of the most famous…