Vietnam has a very rich natural and cultural heritage, discovering all its secrets and appreciating all its flavors cannot be accomplished in a single trip.
That is why it is useful to draw up a small list of the sites impossible to circumvent by their beauty and their originality, that will give you a good indicator to build with us your trip to measure!
The top 10 sites not to be missed:
1. Halong Bay Maritime
Known for its mysterious and picturesque beauty, Halong Bay gives visitors peace and quiet by immersing them in its scenery. Estimated as one of the 29 most beautiful bays in the world. A cruise admiring the grandiose caves and thousands of islets is always an unforgettable moment.
To have more details about Halong Bay and our feedbacks, go here!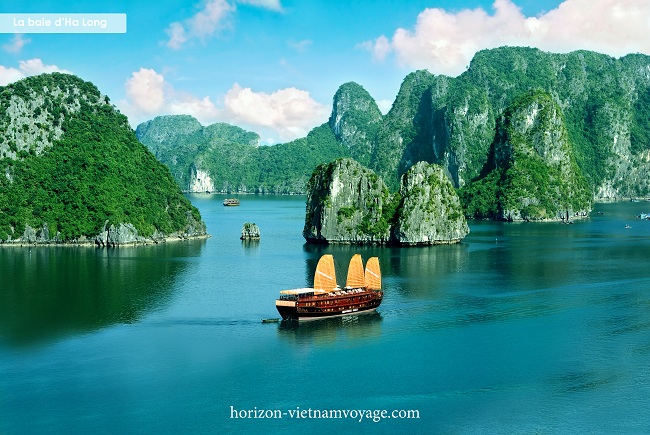 2. Ninh Binh, Halong Bay on Land
If you've ever ventured to Vietnam, chances are you've passed by Ninh Binh, a.k.a. Halong Bay.
It is only about 90 km from Hanoi and is a great place to stop for a weekend to get some fresh air.
Here again, you will find breathtaking landscapes thanks to these sugarcane-shaped mountains that seem to stretch to infinity.
Here, it is very pleasant to take a bicycle and to walk through this surprising nature. We also recommend a boat trip to soak up the place.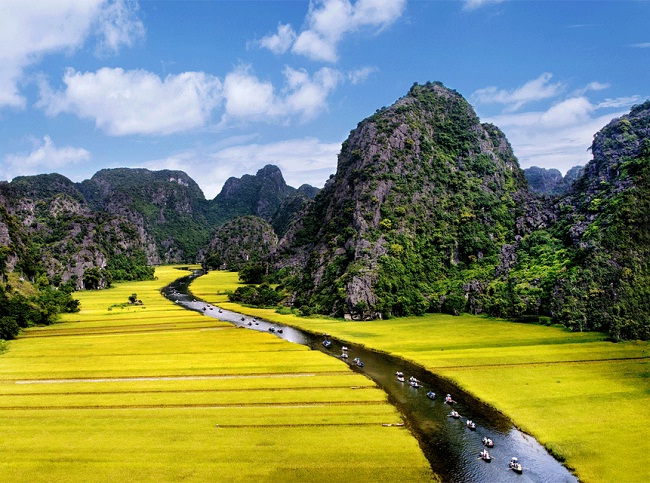 3. Sapa town and its rice terraces
It is a mountain town in the northwest of Vietnam, Sa Pa is famous for its beautiful rice terraces and mountains in the mist, everything is like a grand picture.
Its beautiful landscapes, its love markets full of mysteries animated by ethnic minorities, its varied cuisine really enchant the tourists. It is often said that spring is the most beautiful season for a trip to Sa Pa, with a very pleasant climate: sun, wind and pure air of a mountainous region. It is not the rice harvest but it is the season of flowers: plum, peach, orchid, rose…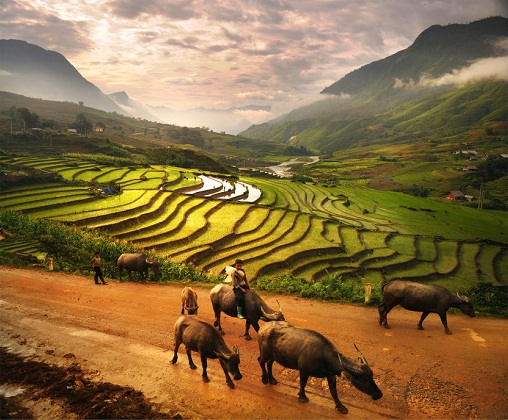 4. The capital of Hanoi
Hanoi is a city full of charm, with its romantic and timeless landscapes where shaded lakes and legendary pagodas, majestic temples and museums, and typical colonial architecture mingle. The soul of Hanoi also survives in the old city, the "city of 36 streets and guilds" is a place apart, it is a place not to be missed in our capital.
And yet, in the past, some innovative spirits evoked the idea of demolishing the old quarter in order to build large "buiding"…
Fortunately the municipality never listened to them, and even if, the money was missing to execute this project.
The authenticity of these places is miraculously maintained in the middle of this city in perpetual movement!
Some foreign friends said: "If your Hanoi didn't have it anymore, it would be quite ordinary". They generally prefer Hanoi to Saigon, because Hanoi has a thousand years of history.
Hanoi is also a place of dense cultural wealth with its museums, markets, pagodas and all the architectural places testifying of a complex history.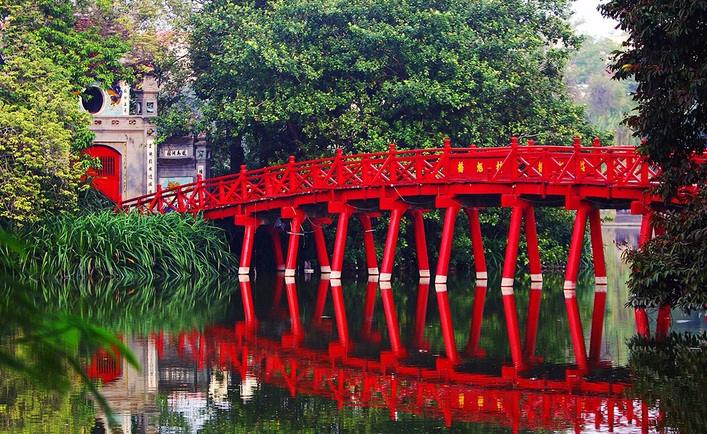 5. Hoian
Hoi An is a place for flanerie… you walk through small and narrow streets occupied on both sides by beautiful ancient houses, testimonies of a flourishing period of foreign trade of the country a few hundred years ago.
With its architectural and historical values, Hoi An, known in the past as "Faifo", was listed as a UNESCO World Heritage Site in 1999. During this walk, you will visit the most beautiful vestiges of Hoi An such as the Japanese Bridge, the Chinese temple, the house of Phung Hung as well as the district of the crafts…
Nowadays, Hoi An keeps almost all aspects of the ancient sites, intangible culture through customs, beliefs, folk arts, cultural festivals, traditional craft villages….Or, tourists are also impressed by the cuisine, one of the authenticity of this small city, such as: cao lau (called "Hoian udon"), mi Quang, "white rose" cake ….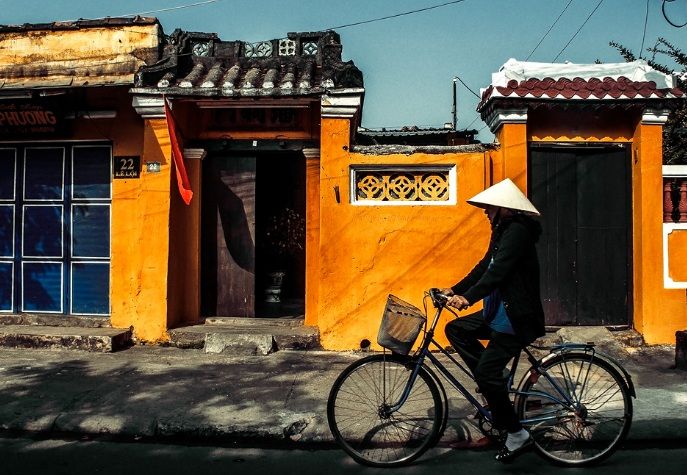 6. The city of Hue
The imperial city of Hue is the ancient capital of Vietnam, it is located in the center of the country, not far from the sea, about 658km from Hanoi, and 1,097km from Ho Chi Minh City. For nearly 400 years (1558-1945), Hue was the capital of several dynasties. Capital under the reign of Tay Son, and state capital of the Nguyen dynasty, all the elite of Vietnam chose to settle in this city to build a culture and an identity in the heart of a perfect natural landscape.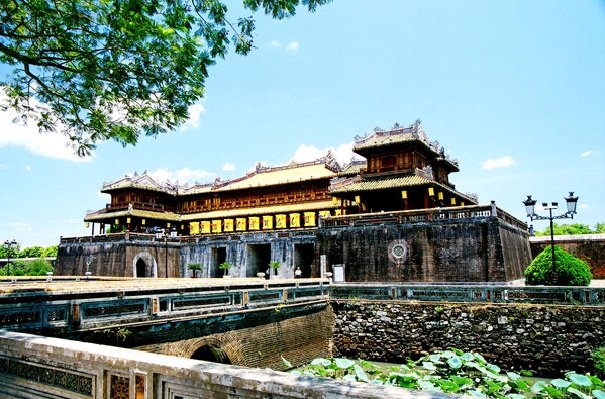 7. Ho Chi Minh City
Since 1976, Ho Chi Minh City, formerly known as Saigon City, is located 1,730 kilometers from Hanoi. It is both the first city of the country and the economic lung of Vietnam.
This pearl of the Far East, renowned for the vitality of its legal and illegal trade had to adapt brutally to the change of regime in 1975.
This city never sleeps! Let yourself be carried away by the atmosphere of the Vietnamese economic capital, both typical and singular, it will not fail to charm you.

8. Dalat
When one speaks of Dalat, one often hears of a picturesque, romantic and even mysterious city. One always finds calm, peace and forget the hurried rhythm of the stressful life. Renowned as the city of love and preferred by the French, Dalat has very poetic sites: valley of love, hill of reverie, Langbian mountain, …..
Moreover, by coming to Dalat, you will have the chance to immerse yourself in the world of flowers, a world of sweetness…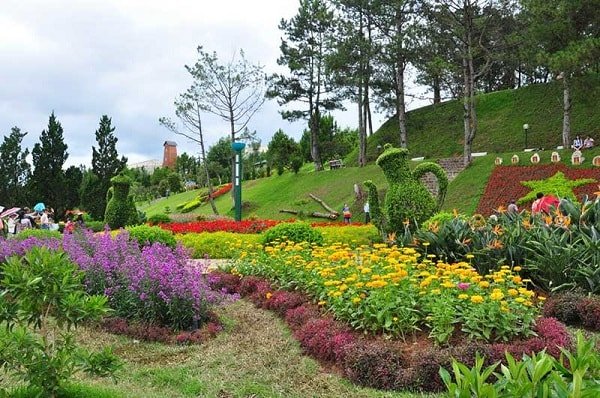 9. Phu Quoc Island
Phu Quoc has become a dream destination. It is also renowned for its varied ecology of forest, sea, rivers, springs, wildlife and wild flora. Coming to Phu Quoc, you will find, at the same time, a deserted area with an emerald sea, extensive white sand beaches and very modern conditions of resorts. You will also be able to dive and admire the multicolored coral, visit the pearl farm…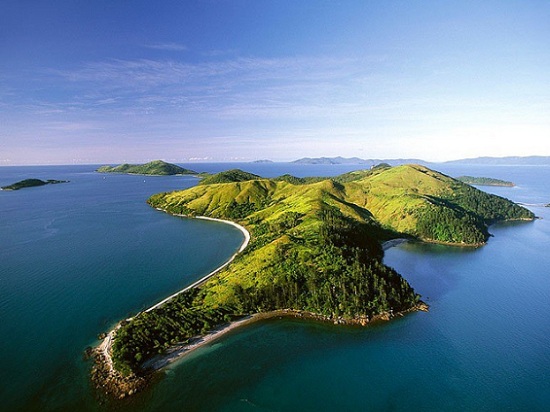 10. Mekong Delta
There are names of places that are like known music, met, engraved in our memories ….
The Mekong Delta is undoubtedly one of them. We "recognize" it. If you have the chance, when approaching Ho Chi Minh City by plane, to contemplate by the window a part of the Delta, you will be impressed by the real canvas of the meanders and silver threads of the innumerable watercourses which compose the picture on the ground.